Kansas may not be known in the outside world as a hotbed for financial planning, but in actuality it could be one of the best places in the country to get into the profession. That's because it's home to the Kansas State University Institute of Personal Financial Planning, a world-class resource for research and education in the field.
<!- mfunc feat_school ->
Featured Programs:
Sponsored School(s)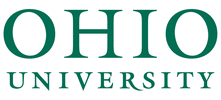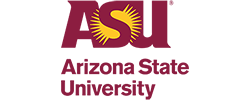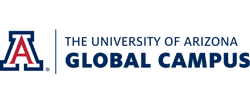 <!- /mfunc feat_school ->
And Kansans are receptive to this kind of expertise, being residents of one of the most frugal and fiscally responsible states in the nation. Despite having a personal per capita income that ranks slightly below the national average, the state consistently does well in rankings of personal savings, with the Kansas City metro area coming in as the 13th best region in the nation for savers according to Bankrate.com, and also hitting the top ten in Coupons.com's analysis of the top metros for coupon clippers in the country. If that doesn't tell you who is serious about savings, nothing will!
<!- mfunc search_btn -> <!- /mfunc search_btn ->
And that's exactly the kind of folks that personal financial advisors will find make the best clients. The Kansas Department of Labor predicts that the ranks of advisors in the state will grow by 3.6 percent by 2021, while the closely related field of insurance sales agents will grow by about 2.3 percent.
The demand is fueled by one major factor in the Sunflower State: an aging population. While population growth overall here is expected to be significant, growing by 25 percent overall between 2016 and 2066 according to the Kansas Health Foundation, it's going to be even sharper for those over the age of 65: a projected growth rate of nearly 70 percent in the elderly population is fueled by a wave of Baby Boomers in the state.
All of those folks are heading for retirement about the same time, and they're already starting to ask themselves how they can make plans to cover their living and medical expenses during those golden years.
Personal financial planners are exactly who they are going to turn to to solve those problems. While the state isn't among the wealthiest, there is still solid money to be made in offering solid advice on investing, estate planning, educational funding, and all the other mundane concerns that everyday Kansans have with respect to their financial well-being.
Getting The Right Education to Become a Financial Planner in Kansas
To do right by those clients, and to ensure that you have the opportunity to serve them by landing a job at a financial advising firm, you're going to need to get the right education. Back in the old days, maybe you could talk your way into the mailroom at a big bank or investment firm and end up with a vice presidency on the strength of your pluck and street smarts, but that's not how it works anymore.
Finance and investing are a complex and heavily regulated industry, and you need to get the right college degrees to hit the ground running at a new job. By offering up critical thinking skills and general social, economic, and accounting knowledge, a college degree is considered essential preparation for any sort of degree in finance.
Bachelor's Degrees for Financial Planners
A bachelor's degree is considered to be the bare minimum it will take to get your foot in the door as a financial advisor. In part, that's because it offers a solid liberal arts education that will cover most of the bases you will need for interpreting and planning around modern economic principles. But it's also because the premier qualification in the industry, that of the Certified Financial Planner (CFP), requires at least a bachelor's degree.
It's important, then, that you look to CFP Board-Registered programs to make sure you get the right kind of education to become a CFP. Each of them is guaranteed to include a required set of 15 credits in 9 specific subject areas, ranging from ethics to risk management, that the CFP Board requires of all applicants for the credential.
You can find minors that are Board-Registered, which leaves you free to pick a major that will help you focus on exactly what you are interested in, whether that is trust and estate planning, accounting, or even something further afield like history or psychology. It's all your play, and you can make your career your own right from the start.
Check out our comprehensive list of Financial Planning Bachelor's Degrees to launch your career in Financial Planning
Master's Degrees for Financial Planners
A master's degree isn't mandatory for financial planners, but you will notice that many of them go on to earn one nonetheless. That's because this type of two-year course of advanced studies in the field will give you unparalleled expertise in your specialty that will lead to bigger clients and bigger paychecks across the board.
<!- mfunc search_btn -> <!- /mfunc search_btn ->
Master's programs offer an intensive focus on their subject matter, going not only into the practice and established processes of the field, but also offering you the opportunity to dive deep into theoretical subjects and even conduct original research of your own. Groundbreaking stuff comes out of master's programs, and with your own name on some of it, you won't have any problem landing top-ranking positions at advising firms or impressing clients. You can also clear your CFP Board requirements at this level by picking a registered program, handy stuff if you are taking a master's as a part of an overall career change from a different field.
Check out our comprehensive list of Financial Planning Master's Degrees to launch your career in Financial Planning
Selecting an Accredited Degree Program
No matter what level you are studying at, an accredited degree program is a must. You won't even have to think about accreditation for the most part in American schools, as almost every college you will have heard of already holds a general accreditation from one of six major regional accrediting agencies.
But you will need to think about it if you are going into business or finance, because the highly specialized nature of those fields also calls for a specialty accreditation. That will come from one of these three agencies:
Each of them has the in-house expertise and the close ties to the American business community to evaluate programs in terms of their ability to deliver an education that the average American company can count on for business and accounting purposes. From looking at the curriculum to evaluating instructor credentials, they deliver some assurance that you are learning the right subjects from the right people.
Enrolling in a FinTech Bootcamp for Financial Planning
Even the best college degree program is going to have some holes in it, however: the kind of cutting-edge tools and techniques that are being developed in the world of high finance don't trickle down into conventional educational programs for years. And by then, they have already changed out in the real world.
To get ahead of that curve, though, you have another option… enrolling in a fintech bootcamp. Financial technology is one of the hottest parts of an already smoking field, and experts in the subject are few and far between.
Bootcamps help bolster those numbers by delivering a practical, hands-on education in fintech principles and practices in a compressed, high-intensity group effort that takes only a few weeks or a few months to complete. Working with your cohort, with experienced instructors straight from the field, you will take on a series of projects that are designed to familiarize you with tools like:
Advanced Excel
Python programming and financial libraries
Cryptocurrencies and blockchain developments
AI and machine learning in economic analysis
Advanced trading and valuation algorithms
All of it happens on real-world data with realistic objectives, just like you will find out on the job.
You can find bootcamps that are available both in traditional formats, on-site and full-time, or part-time, online programs like these six-month options from major universities for Kansas residents:
The advantages to going with big-name colleges for bootcamps include access to professional academicians as well as more resources and backing for the program. They also have superlative career services offerings that help you document your new skills through resume and portfolio building, and train you up in the art of the interview so you can sell yourself and land new positions worthy of your talents.
Adding a Professional Certification to Boost Your Qualifications as a Financial Planner
Another important way to keep your resume fresh and attractive is to add a professional certification in the industry as soon as possible. While a college degree is important, the evolving regulatory landscape and high professional standards make a certification from an independent industry body a common requirement for anything but a ground-level position.
Those certifications could include:
Chartered Financial Consultant (ChFC) – Requires 27 semester credit hours in specified courses, although not a completed degree, plus 3 years experience
Chartered Investment Counselor (CIC) – Not required; however, must hold a CFA, plus 5 years experience
Chartered Financial Analyst (CFA) – Hold 4 years combined professional and/or university experience
Certified Financial Planner (CFP) – Hold a bachelor's degree, plus 3 years experience
Personal Financial Specialist (PFS) – Have 75 hours personal financial planning education; also, hold a CPA, which requires a degree, plus 2 years experience
As you'll note, a college education is necessary for every single one of them. But you'll also need experience, and to pass an examination to test your knowledge.
And for the CFP, as noted, that education is very specific. If you somehow missed out on the required 15 credits as you earned your degree, however, don't fret; there are certificate programs that are also Board-Registered in which you can complete your qualifications.
How to Obtain an Investment Adviser License in Kansas
The Kansas Insurance Department regulates investment adviser (IA) firms and their representatives (IAR) working in the state. Investment advisers must register with this office through the Financial Industry Regulatory Authority's (FINRA's) IARD (Investment Advisor Registration Depository) system. Passing the Series 65 Uniform Investment Adviser Law Examination, or the Series 7 General Securities Representative Examination along with the Series 66 Uniform Combined State Law Examination is required for every individual investment advisor… unless you are eligible for a waiver. You may qualify for one if you already hold any of the following professional certifications:
Certified Financial Planner (CFP) awarded by the Certified Financial Planner Board of Standards Inc.
Chartered Financial Consultant (ChFC) awarded by the American College, Bryn Mawr, Pennsylvania
Personal Financial Specialist (PFS) awarded by the American Institute of Certified Public Accountants
Chartered Financial Analyst (CFA) awarded by the Institute of Chartered Financial Analysts
Chartered Investment Counselor (CIC) awarded by the Investment Adviser Association
You'll find plenty of employment opportunities statewide through big retail advising shops like Edward Jones, or at smaller, regional or boutique firms like Enterprise Bank or Ivy Funds.
How to Obtain a Stockbroker License in Kansas
Registered representatives of broker-dealer firms must register with the Office of the Kansas Securities Commissioner through FINRA's Central Registration Depository (CRD). Anyone who wishes to become registered as a broker-dealer agent in Kansas must pass either the Series 63 Uniform Securities Agent State Law Examination, or a combination of the Series 66 Uniform Combined State Law Examination and one other examination approved by the administrator and required for FINRA registration.
<!- mfunc search_btn -> <!- /mfunc search_btn ->
All broker-dealer agents of FINRA member firms must fulfill a two-part continuing education requirement. The regulatory requirement, which focuses on updates to industry regulations is required at the second registration anniversary, then every three years for the remainder of the registered rep's career. The Firm Element, provided by the broker-dealer firm, should be an ongoing yearly in-house training program that will keep agents up to date on subjects related to products they sell, job duties, and sales protocols.
How to Obtain a License to Sell Life Insurance and Fixed Annuities in Kansas
The Kansas Insurance Department licenses applicants who meet the requirements to become life insurance producers. These producers may also sell fixed annuities and become financial planners. There is no pre-licensing education requirement to get an insurance license in Kansas. Applicants who are at least 18 years old may apply to take the state's life insurance producer licensing examination, administered through third party exam-proctor, Pearson Vue, which has testing centers at various locations throughout the state. Every two years, licensed life insurance producers must fulfill 12 hours of continuing education to keep their licenses updated. One hour must be in ethics courses.
Licensed life insurance producers may apply to sell variable contracts in Kansas, provided that they seek and retain securities agent registration. This involves passing the Series 63 exam along with either the Series 6 or Series 7 exam. Variable Contracts agents must meet the continuing education requirements of both the Kansas Insurance Department and of their firm's SRO.
<!- mfunc feat_school ->
Featured Programs:
Sponsored School(s)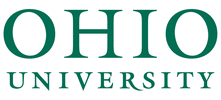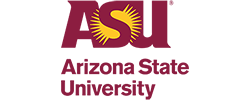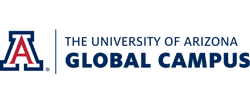 <!- /mfunc feat_school ->