No matter how sharp an investor you are, nobody bats 1,000 over the course of their entire career. And that's just as true of your career choices as it is of your trades… somewhere along the road, you may find yourself on a path that isn't getting you where you want to go.
<!- mfunc feat_school ->
Featured Programs:
Sponsored School(s)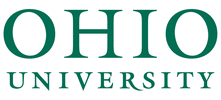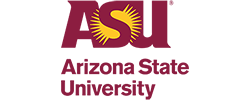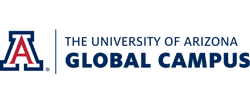 <!- /mfunc feat_school ->
Earning a post-master's certificate is an option that allows you to make a course correction in your career path, or further develop acumen and technical expertise in a more specific field of study than your master's covered.
---
---
One of the most common examples are MBA graduates who get a ticket into high finance on the strength of their degree, but find themselves handicapped in terms of subject-specific knowledge compared to coworkers who might have mastered in finance or financial engineering.
In fact, you can look at the post-master's certificate as a way to earn a concentration in your master's degree that you skipped the first time around.
What to Look for in Post-Master's Certificates in Finance
Most post-graduate certificates are aimed squarely at MBAs, largely because the MBA itself has such a general base of knowledge. In fact, you will find many of them explicitly labeled as post-MBA certificate programs.
Many of these programs are offered by the same schools that have a high reputation for existing master's degrees in the same field. In fact, their admission criteria will usually mirror that of the corresponding master's program, with the additional caveat that you already hold a master's in another field.
Your easiest and best option will probably be to look at a program from the same school you obtained your master's from in the first place. Admission requirements and application fees are commonly waived in such cases. Otherwise, you will need to ensure that you have a qualifying master's degree, usually from a school with a specialty accreditation. You may also have to meet additional prerequisites such as courses in math, accounting, and economic theory.
You should watch out for programs that are labeled as graduate certificate programs—if they accept students with bachelor's degrees as well as master's, they probably do not have the level of coursework you are looking for. However, it's wise to look at the specific curriculum and judge these on a case-by-case basis depending on your needs.
Post-Master's Certificate Options for Different Financial Specialties
A post-master's certificate will almost always involve a highly focused course of study, ranging between nine and twelve months for twelve to eighteen credits. Your choice of certificate will revolve largely around the subject matter you need to master for the particular niche you're looking to get yourself into. Possible certificates include:
Finance – If you have a master's from outside the field, or a more general MBA, this certificate will cover the meat and potatoes elements of investing: investment analysis and portfolio management, risk management, statement analysis, and an overview of financial markets.
International Business – With more and more investment opportunities involving multinational corporations and supply chains, specializing in international business can be a big career boost. With courses in cross-border law and trade regulation, global strategies, and international markets, you'll be wheeling and dealing in Asia or Africa before long.
Financial Economics and Risk Management – Despite the innocuous name, this type of program dives into the cutting edge aspects of modern financial strategies, including the theory and practice of derivatives and the quantitative structures adopted to trade and manage the risk involved with such investments.
Few if any electives are available in most programs; the highly-focused nature of the studies already cover all the core material you'll need. But some certificates may allow a selection within a range of pre-approved courses that allow you to tailor your studies in certain aspects of financial management, such as decision modeling or project management.
How to Pick The Right School for Your Post-Master's Certificate Program
You'll evaluate schools offering post-master's certificates in much the same way you did with your master's degree selection. A certificate with "Harvard" at the top is going to get a lot more attention than some down-state school no one on Wall Street has ever heard of.
<!- mfunc search_btn -> <!- /mfunc search_btn ->
But you can also hedge your selection by looking at less sexy, more fundamental aspects:
Does the program use only doctoral faculty?
Is one-to-one engagement common between instructors and students?
What caliber are your fellow students?
Is the related master's program, if any, well-respected in the industry?
Should You Consider Accreditation with Post-Master's Certificate Programs?
Post-master's certificates are not directly accredited by any of the three specialty accreditation agencies that cover MBAs and other degrees in business and finance:
However, the AACSB does accredit at the school level rather than the program level like the other two, so you can seek out a business school that has met their high standards.
In other cases, you can find out if the full master's program that corresponds to the certificate program you are looking at has an accreditation from any of the three. If so, chances are good you'll be looking at the same materials and learning from the same highly qualified instructors.
The Right Post-Master's Certificate Program for You Is Likely Offered Online
Online instruction for post-master's certificates is such a no-brainer that these programs have become even more common than the traditional on-campus option.
By design, post-master's certificates are aimed at successful professionals in the hottest part of their careers. In an industry where long hours are standard, even evening or weekend courses can get in the way of work.
That's why the asynchronous format of online classes is a perfect fit for you in a certificate program. By allowing you to review class materials, complete homework, and interact with other students and instructors at any time through advanced online tools like chatrooms and virtual classrooms, you can absorb the education whenever it works out best for you.
Many programs also offer more flexibility in scheduling and progression than on-campus alternatives, allowing you to speed up or slow down the pace of classes to match what's going on in your life.
The Job and Salary You Can Get with a Post-Master's Certificate in Finance
A post-graduate certificate won't alter your trajectory beyond what a master's degree will already qualify you for in finance and investment banking. Instead, it's better to think of it as boosting your prospects in terms of knowledge and skills, giving you an edge over the stiff competition you will find for top-level positions in the industry, or giving you an opportunity to angle into jobs that are more specialized than you would otherwise be considered for.
You've probably already achieved a position at least at the analyst level, but with the right expertise, you will unlock promotions to associate, portfolio manager, or even an eventual vice-presidency.
As you well know, looking at salary figures alone won't come close to giving you the full picture of your earning potential in high finance – the real opportunities come from incentives like commissions, bonuses and stock options.
Financial Manager
Bottom 10 percent – $68,370
Median – $129,890
Top 10 percent – $208,000
Vice President
Bottom 10 percent – $45,050
Median – $184,460
Top 10 percent – $208,000
Location can have a lot to do with your compensation, of course. If you're willing to relocate, you can find substantially higher salaries. The examples shown here are specifically for portfolio managers in different parts of the country:
New York : $140,149 – $266,599
Los Angeles : $131,670 – $250,470
Chicago : $123,690 – $235,290
Dallas : $110,723 – $210,623
Miami : $105,735 – $201,135
Saint Louis : $100,249 – $190,699
Atlanta : $105,735 – $201,135
Seattle : $126,682 – $240,982
Post-Master's Certificates in Finance vs. Financial Planning
There are very few post-master's certificate programs specific to financial planning, but as you know they are quite different from those focused on finance and banking.
<!- mfunc search_btn -> <!- /mfunc search_btn ->
While finance programs are often designed expressly for MBAs looking to focus their field of practice and gain industry knowledge, financial planning post-master's certificates are almost entirely aimed at qualifying graduates with a deep understanding of the fiduciary duties the planning and advising role involves. Naturally, the programs are also often aligned with the Certified Financial Planner (CFP) credential from the CFP Board, something that won't serve your specific needs when you're working at the institutional level or in areas more related to market analysis.
(Salary data for Financial Managers and Top Executives reported by the U.S. Bureau of Labor Statistics in May 2019. Figures represent state data, not school-specific information. Conditions in your area may vary. Information accessed March 2021.)
<!- mfunc feat_school ->
Featured Programs:
Sponsored School(s)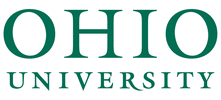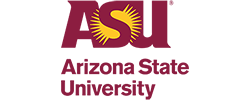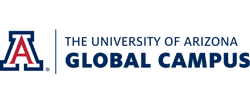 <!- /mfunc feat_school ->