A doctor of philosophy degree, or PhD, represents the pinnacle of education attainment in any field of study. Financial planning is no exception, but you won't find many top-tier financial planners with a plaque on the wall touting a PhD, or insisting that you address them as "Doctor" at the bar after a hard day at the office.
That's because, unlike other types of degrees and certificates in financial planning, which prepare you for investment and client-facing engagements, a PhD is really aimed at academic pursuits, preparing you for a university professorship in teaching or research.
<!- mfunc feat_school ->
Featured Programs:
Sponsored School(s)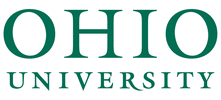 <!- /mfunc feat_school ->
---
---
Outside the halls of academia, it could even prepare you for a job as an egghead in the back room cooking up advanced investment and savings strategies at a big-time advising firm like Edward Jones and BlackRock, or management firms like Morningstar Investments.
If that's the kind of rarified air you want to breathe, then a doctorate in financial planning is what you're after.
What Kind of Jobs Can You Find with a PhD in Financial Planning?
These are not the kind of nose-to-the-grindstone positions you'll find on the customer-facing side of investment and financial advising. Instead, you'll be operating in the high-tone world of academia, conducting research, teaching, or writing papers on finance management.
<!- mfunc search_btn -> <!- /mfunc search_btn ->
Diving deep into public and private data, you'll take on topics like consumer and investment pricing, analyze corporate 10-K forms for underlying trends, and absorb highly technical details of tax law to find savings and trust strategies that could eventually be used by millions.
For the most part, these jobs are found at universities, but the big financial advising shops also maintain in-house research and training departments where you can keep your fingers on the pulse of real-world planning. Positions like Principal Investment Strategist, Executive Director, or Financial Planning Scientist can all make good use of a doctoral-level education in financial planning. Opportunities in applied financial planning research can also be found at think tanks like the Finance Foundation or the Levy Institute, the behind-the-scenes deep-thinkers in economics and finance who develop and disseminate key concepts in the field.
Salaries for PhDs in Financial Planning
Academic salaries in finance are surprisingly robust. Many business school professors can bring in mid-six-figure salaries in tenured positions at top schools. Even assistant professors sometimes make over $200,000. Competition for such positions is understandably fierce.
According to the U.S. Bureau of Labor Statistics, here are some roles that someone with a doctorate in financial planning can do:
Personal Financial Advisors:
Bottom 10%: $42,950
Median salary: $87,850
Top 10%: $208,000
Management Analyst:
Bottom 10%: $49,700
Median salary: $85,260
Top 10%: $154,310
Top Executives:
Bottom 10%: $62,290
Median salary: $184,460
Top 10%: $208,000
Considering Your Options Among CFP-Board Registered Programs
For starters, you don't have a lot of choices. The first financial planning doctorate was established in 2000, at Texas Technical University. The CFP Board, the non-profit organization that manages the industry-standard Certified Financial Planner credential, only lists four such programs on their list of Registered Programs.
You can cast your net a little wider, though; CFP Registered Programs must include a set of coursework that qualifies graduates for the CFP, and that's not a focus for most doctoral candidates. At that stage of your career, you are either already certified, or you are on your way to a job where no one will care about it anyway.
Still, a CFP Board affiliation tells you that those schools are highly respected within the financial planning community and reflect the highest and most professional standards of academic excellence in the industry.
You can also find specializations in more traditional finance and business administration programs tailored to financial planning (some of which may also be CFP Board-registered). With the traditional flexibility of PhD candidates to create their own learning program and research subjects, it can be easy to take such degrees in a direction that is very specific to financial planning topics.
In some fields, it's also important to look for specialty accreditation—a similar, but more in-depth endorsement from an accrediting body that has additional interest and expertise in that field. In business and accounting, there are three CHEA-recognized specialty accreditors:
Although none of those bodies offer specialty programmatic accreditation for financial planning programs, AACSB does accredit schools as well as programs. It may be worth considering an AACSB-accredited school for your PhD in financial planning; in other cases, looking for IACBE or ACBSP programs within the same department can offer an indication of the general standards of academic quality, since many administrative and instructional standards and personnel will be common to all the programs.
What Kind of Curriculum to Look for in Financial Planning PhD Programs?
PhD candidates often have the privilege of shaping their own curriculum to a high degree. In CFP Board registered programs, you will have to cover the mandatory nine subject areas required for the CFP credential:
Professional Conduct and Regulation
General Principles of Financial Planning
Education Planning
Risk Management and Insurance Planning
Tax Planning
Retirement Savings and Income Planning
Estate Planning
Financial Plan Development (capstone course)
But you'll also find advanced courses in research theory and regression analysis, econometrics, politics and policy, data analysis and interpretation, and economic theory that will help you understand not just the practical aspects of financial planning, but to grasp the theoretical underpinnings of the field.
The Importance of Instructors and Connections in Financial Planning Doctoral Programs
If you want to be the best, you need to learn from the best. You work more closely with your professors in PhD programs than in any other type of academic pursuit, frequently collaborating closely on research and other projects. You need to make sure that the people you are studying under, and with, have not only top-flight academic and research credentials, but also the practical experience to back them up with real-world applications.
<!- mfunc search_btn -> <!- /mfunc search_btn ->
Looking for schools whose professors are regularly published in the Journal of Financial Planning and other industry publications is a good start, as well as seeking out those who are frequently presenters at conferences put on by the Center for Financial Planning and similar think-tanks.
Although earning your PhD can be time-consuming and take you well away from the practical world of day-to-day financial planning, you'll find yourself among the top minds in the field if you choose to pursue it.
(Salary data for Management Analysts, Personal Financial Advisors and Top Executives reported by the U.S. Bureau of Labor Statistics in May 2019. Figures represent state data, not school-specific information. Conditions in your area may vary. Information accessed March 2021.)