Private bankers are often called wealth managers because they assist High Net Worth Individuals (HNWI) with sizeable assets in making investments. This type of service is reserved for banking clients with assets above $250,000 and may include stock brokerage, checking services, tax advisory and savings. Private bankers are denoted as private because their interactions with each client are exclusive to the client's personal situation.
<!- mfunc feat_school ->
Featured Programs:
Sponsored School(s)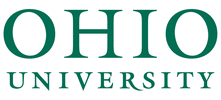 <!- /mfunc feat_school ->
Despite the recent downturn in global financial markets, private banking jobs thrive among qualified finance professionals with years of industry experience, especially in the United States. Eight of the top private banking institutions are headquartered in the United States including Bank of America, Wells Fargo, Morgan Stanley and JPMorgan Chase. Although there have been instabilities in the general banking industry, private bankers have enjoyed steady growth due to their ability to consistently generate wealth for their clients.
<!- mfunc search_btn -> <!- /mfunc search_btn ->
Another factor in the growth of the private banking industry is the disproportionate growth of the HNWI population. This growth of individuals with more than $1 million in assets has risen at 1.5 to 3 times as fast as GDP in some markets. The rapid expansion in HNWIs has contributed to a higher demand for private bankers who can properly manage their wealth.
The turbulence in global markets has dampened consumer interest in riskier investment opportunities for the moment, but this is expected to change as stability is re-established. Private bankers who are currently supporting client desires to remain in low risk ventures may soon be able to encourage HNWI to take advantage of higher risk investments that offer significantly enhanced returns.
The limited appetite for risk has helped make the private banking industry more creative. Private bankers are seeking low-risk investments in developing countries like China, Brazil and India, which may yield enormous returns over a long term period.  More agile investment strategies that react more swiftly to events in the market have also allowed private banks to reduce risk in their ventures.
Becoming a Private Banker: Experience Requirements and Degree Options
Because a private banker is such a client centered profession, it is important to obtain substantial academic as well as professional credentials. As a manager of client assets, private bankers are expected to possess superior knowledge of financial markets, investment opportunities and risk assessments. An undergraduate education culminating in a bachelor's degree is essential; most professionals in this position obtain a degree in finance, business administration or economics. A large number of private bankers also add to their curriculum vitae by also obtaining a master's or PhD degree in one of these fields. A Master of Business Administration (MBA) is a common degree.
It is fairly common for recent graduates to enter the financial industry as an intern with a prestigious investment banking firm. Many also may interview for entry-level positions while still in school, but employers are highly selective and positions in investment banking are awarded to only the most qualified. Typically, prospective employers recruit bankers with outstanding academic competencies, demonstrated experience and skill in the field and the highest recommendations from professionals already in the field.
Private banker jobs are awarded to outstanding professionals in investment or commercial banking after some years of experience. Many of these candidates have already advanced their career into a management position. Because clients are looking for private bankers with a great deal of experience with investments, it is unlikely to obtain a private banking job until at least five to 10 years of banking experience. Some firms like Goldman Sachs, UBS and HSBC operate training programs that can be a springboard into private banking.
Professional Certifications for Private Bankers
There are a number of professional certification programs that offer highly respected credentials upon completion of their training programs.
The Globecon Institute offers a number of certifications:

Operations in Investment Banking and Securities Markets Certificate Program is available for Level I or Level II. These programs require completion of at least 12 courses over three to four months.
Private Banking and Wealth Management Certification Program is available for Level I or Level II. Completion of 12 courses within nine months is required.
Licenses Necessary to Practice Private Banking
The Financial Industry Regulatory Authority administers the securities licensing procedures for financial professionals. In order to speak with clients about various financial instruments, private bankers are required to obtain the following licenses.
Series 6: This license allows private bankers to discuss packaged investment products like mutual funds, unit investment trusts and variable annuities with clients. A 135-minute exam covering investment topics, regulations and ethics must be passed. A FINRA member firm must sponsor the applicant.
Series 7: This license permits private bankers to offer individual securities to clients. This may include stocks, bond, and call or put options. In order to acquire this license, the candidate must complete a six hour examination that covers many topics in securities trading. A FINRA member firm must sponsor the applicant.
The North American Securities Administrators Association also administers some licensing procedures.
Series 63: This license is required by every state in order to conduct investment business and is also required for Series 6 and 7. An 75-minute exam must be successfully completed.
Series 65: This license authorizes private bankers to provide financial advice or service that is based on hourly fees rather than commission. An 180-minute exam must be passed.
Employment and Salary Expectations for Private Bankers
According to the U.S. Bureau of Labor Statistics (BLS), the median salary for personal financial advisors was $87,850 in May 2019. The BLS doesn't have data for the personal banker job title. The BLS projects that the job outlook will grow 4 percent from 2019 to 2029.
<!- mfunc search_btn -> <!- /mfunc search_btn ->
Among the major banks, private bankers earned salaries ranging from $30,000 annually up to $170,000. At JPMorgan Chase, the six private bankers earned salaries from $38,000 up to $100,000.
At Bank of America, the five private bankers surveyed earned salaries ranging from $30,000 to $110,000. At Wells Fargo, the eight private bankers surveyed received annual salaries ranging from $46,000 to $150,000.
The salaries for Citibank's six private bankers were between 93,000 and $170,000.
A private banking manager at Bank of America earned between $120,000 and $129,000 in annual salary and benefits, while the salaries for Citibank's three vice presidents of private banking ranged from $120,000 to $130,000.