A Comprehensive Guide for Students Pursuing Careers in Financial Planning
<!- mfunc feat_school ->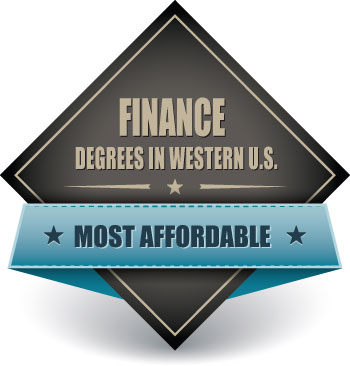 While there's no shortage of financial and investment information available online and via word-of-mouth, it can be challenging to decipher the best path forward for your personal financial circumstances. This is where a financial planner can be helpful. A financial planner will assess your financial investments, savings and options to create goals for your short- and long-term financial needs. In general, financial planners help their clients navigate various financial situations — like investments, estate planning and retirement — and make recommendations for how to handle spending, debt and investments.
Most financial planners have achieved a bachelor's degree at minimum with a concentration in accounting, economics, finance, statistics, management or similar business areas of focus, and may also have a background in taxes, investments and retirement prior to becoming planners. Many financial planners also achieved their Certified Financial Planner (CFP) credential, a formal designation from the Certified Financial Planner Board of Standards, Inc., which requires additional education and experience outside of a four-year higher education program.
According to the Bureau of Labor Statistics, in 2019 there were about 210,000 financial planners in the U.S., estimated to increase about 4% from 2019 to 2029. On average, financial planners earn an average salary of $119,290 per year, with salary ranges starting at $42,950 and topping at $154,480, according to 2019 salary data.
<!- mfunc search_btn -> <!- /mfunc search_btn ->
Is a financial planner the right career for you? You can get started on this career path with a Bachelor of Business Administration in Finance or similar degree. Our 2023 ranking below highlights the most affordable accredited public and not-for-profit schools in the Western U.S. for this degree option. Read on to find cost, accreditation and distance learning options for colleges and universities in Alaska, California, Hawaii, Nevada, Oregon and Washington, and learn about the types of degrees available and what a business school accreditation means for your degree and career.
Understanding The Types Of Bachelor's Degrees Available In Finance And Financial Planning
While it's possible to become a financial planner without having a business degree, most financial planners have accomplished at least four years of education and have achieved at minimum a bachelor's degree through an accredited university. Some financial planners transitioned from other career fields, such as accounting, management or financial advising, to become a CFP. To be successful as a financial planner, you must have analysis and client relations skills and a deep understanding of accounting and investing.
In general, financial planners earn a Bachelor of Business Administration degree with specialties in accounting, finance or management. Learn more about what each degree offers and which is the best fit for you.
Bachelor of Business Administration (BBA)
A bachelor's degree in business administration offers students a wide variety of business fundamentals, development and operations. Some of the topics a student can be expected to study through their degree program includes:
Communication
Economics
Ethics
Marketing
Management
Law
Operations
Students who graduate with a BBA can apply for a variety of jobs including accounting, human resources, management, retail management, marketing and finance. Additionally, students can select a concentration in business school under this degree to help them specialize in one area of business, such as accounting, finance and management.
Bachelor of Arts (B.A.) in Finance or Bachelor of Science (B.S.) in Finance
While these degrees are good options for students who want to work in the business industry, the main difference between a B.A. degree and B.S. degree comes down to coursework. For those who wish to study broader business aspects and create soft skills through the liberal arts, a B.A. in Business may be the best fit. For those who wish to study more technical aspects of business, such as analysis, data management and marketing, a B.S. in Business is likely a good choice. To help you determine which may be best for you, the following are a sampling of course topics you may study under each option.
Bachelor of Arts in Business
Students who complete a B.A. in Business have a comprehensive foundation of business concepts and explored a variety of courses outside of the business school. For students who are strong writers and communicators or want to explore broader concepts and ideas, the B.A. in Business may be a good option. Some of the topics a student can be expected to study through their degree program includes:
Communications
Culture
English
Gender Studies
History
Language
Philosophy
Religion
Bachelor of Science in Business
Students who complete a B.S. in Business have completed basic business courses and expanded their technical and analytic chops. For students who thrive on data and metrics or enjoy crunching numbers and deepening their scientific concepts, a B.S. in Business is likely the best fit. Some of the topics a student can be expected to study through their degree program includes:
Economics
Entrepreneurship
Finance
Math
Science
History
Language
Philosophy
Religion
Why Accreditation Is Important In Selecting A Finance Degree Program
It's not easy to find the right program for you. There are many factors to consider such as location, private versus public institutions, degree specialties and tuition costs. That's why higher education accreditation may not even be on your radar. You may be wondering what accreditation means, why it is important for your degree program and if certain accreditations matter to your career-field.
When reviewing the programs you're considering, it's important to ensure they are accredited from a reputable higher education affiliation. These are usually regional and national entities or well-known organizations that review higher-education institutions based on specific education and institution criteria. When a school is accredited from one of these affiliations, it means the school adheres to high quality standards and up-to-date research and professional practices. It also means the school undergoes annual reviews in order to maintain their accreditation by demonstrating that they're growing and developing set standards. By obtaining a degree from a reputable, accredited school, you are more competitive and desirable in the job market as some employers will only accept these degrees.
For students working toward completing a finance degree, the highly-regarded Association to Advance Collegiate Schools of Business (AACSB) accreditation can add an additional boost to your resume and can go a long way to helping you stand out from your competition when it comes to landing a financial planner role. Attending a school with this accreditation is also relevant and noteworthy if you plan on completing a Master in Business Administration (MBA) degree program. The AACSB accreditation is recognized around the world as a high-quality degree program, and by businesses and organizations seeking strong business-minded students.
<!- mfunc search_btn -> <!- /mfunc search_btn ->
In the following ranking list, we have noted if schools are AACSB accredited to help you in your research for your ideal finance degree program.
The 37 Most Affordable Bachelor Business Administration in Finance Programs in the Western U.S. for 2023
In the following ranking list, you will find the top and most affordable schools in 2023 offering a Bachelor in Business Administration and finance-specific degree programs in the Western U.S. We have filtered the list to only include accredited, four-year institutions featuring resident and non-resident tuition rates, public and private schools, online and/or campus options, and those featuring AACSB accreditation.
Additionally, you may find the most cost savings by attending a school that is part of the Western Undergraduate Exchange (WUE) or one in which you are a resident as there are considerable price differences between residents and out-of-state students. The WUE is an agreement among some Western states' schools that offers nonresident tuition savings to Western students.
How We Selected The Most Affordable Bachelor Business Administration In Finance Programs For A Career In Financial Planning
Our process for selecting the most affordable accredited bachelor's in finance degree programs consists of compiling the most up-to-date school types, tuition, accreditation and degree data from governmental education databases and school websites.
We created a list of all business schools in each state in the Western region and then focused on those that offer a finance specialty. In the instances where there was no finance option, we included the school as a viable business degree option.
It's also important to note that we looked only at baseline tuition rates and did not attempt to include any associated costs, including lab fees, books or administrative fees, which can vary by school. The tuition costs do not include housing, either on- or off-campus. We found this to be the best way to perform a like to like comparison.
Although cost was our sole criteria, you will find that we have listed many other factors that will help you in deciding which program is right for you, including:
Regional or national accreditation
AACSB accreditation
Distance learning
Quarter or semester schools
---
Alaska
California
Hawaii
Nevada
Oregon
Washington