Getting in on the ground floor is an old tradition in the world of high finance. Regardless of the investing firm you start at, you'll probably spend time in an internship or training program, getting stamped with the Wall Street alchemy that turns information into gold and polishes bright-eyed young graduates like yourself into lean, FINRA-licensed money-making machines.
<!- mfunc feat_school ->
Featured Programs:
Sponsored School(s)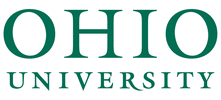 <!- /mfunc feat_school ->
Getting a start in finance doesn't always take an expensive degree. What it does take is brains, ambition and salesmanship. An associates degree is more than adequate to cover the basics so you can get into an internship or other entry-level job at any one of the big investment banks that keep the wheels of finance turning.
---
In this article:
---
Big firms like Citigroup or Bank of America aren't blind to talent that couldn't afford a four-year degree from a pricey university – the JP Morgan career page even proudly advertises "All Minds Wanted."
<!- mfunc search_btn -> <!- /mfunc search_btn ->
It's well-known that the most successful Wall Street firms start looking for candidates with the killer instinct it takes to win even among candidates with two-year degrees.
Entry-Level Jobs Available in Finance with an Associates
There are a lot of folks on the bottom floor of broker-dealer firms and investment banks that work behind the scenes to keep everything sizzling down on Wall Street, both with individual retail investors and corporate investors.
Those ground floor jobs have titles like:
Client Service Representative
Trainee
Fund Operations Specialist
Sales/Trader Assistant
Clerk
Loan processor/administrator
In some cases, they are just a step on a ladder to more lucrative and prestigious positions you can achieve with more training or further education. In others, they represent stable career paths in their own right, such as loan processing or in fund operations.
If you're interested in becoming a stockbroker, you'll need to be hired by a broker-dealer firm that will act as your sponsor for the FINRA Series 7 stockbrokers licensing exam. You can't take the exam without first being hired on and sponsored. The Series 7 license permits you to sell stocks and other investment products, and solicit new business for the firm. This means the firm needs to see strong potential in you for exactly this kind of work.
You could be the slickest salesperson The Street has ever seen, but it's unlikely a broker-dealer or investment bank is going to view you as a viable candidate worthy of sponsorship until you have a degree in hand – usually a bachelor's.
An associates degree can be a strong step in that direction, giving you the valuable knowledge you need for entry-level work and credits that can be transferred to a bachelor's degree later. Gaining some industry experience in an entry-level position while you complete your bachelor's will make you a far better candidate than a four-year degree alone ever could.
The Salary You Can Expect with an Associates in Finance
Finance is all about big money, and what you can earn with an associates degree in the field puts other two-year degree career paths to shame. Still, the real big bucks typically come in the form of commissions, bonuses and other benefits typically reserved for brokers and others in the company ranks responsible for driving revenue. But until you qualify for that kind of work through a combination of education, experience and FINRA licensure, your associates degree can still allow you to earn a respectable salary.
Here are some examples of jobs one can do with an associates in finance.
Loan Interviewers and Clerks
Bottom 10%: $25,600
Median salary: $39,890
Top 10%: $59,710
Insurance Sales Agents
Bottom 10%: $28,000

Median salary: $50,940

Top 10%: $125,500
Salaries also vary considerably by location. Working in the heart of the investing world gets you the best annual average salary as a Loan Interviewer and Clerk:
District of Columbia: $55,320

Connecticut: $48,160

Hawaii: $47,970

Colorado: $47,630

California: $46,480
On the other hand, salaries for Insurance Sales Agents with a couple of years of experience under their belt are a little closer to par with these annual salaries:
California: $75,360

Florida: $61,390

Texas: $68,740

New York: $83,360

Illinois: $67,830
Either way, these salaries are excellent ROI for a two-year educational investment – and it's a taste of more to come if you choose to move higher up the corporate ladder.
What Kind of Associates Degree Can Lead to a Job in Finance?
You are primarily looking at the following types of associates degrees if you want a job in finance:
Associates in Finance
Associates in Banking and Finance
Associates in Accounting
Associates in Financial Services
Associates in Business
Associates in Economics
Although it's possible to get your foot in the door with any of those degrees, it's wise to consider what type of position you plan to angle for and match up the curriculum and skills before you dive in.
<!- mfunc search_btn -> <!- /mfunc search_btn ->
You'll also find that most of those degrees are offered in one of three different flavors, depending on the school offering them:
Associate of Arts: These types of degrees are the most traditional format, including more liberal arts and humanities courses in preparation for transfer to a four-year degree program.
Associate of Sciences: These degrees offer a more technical approach to the underlying subject matter, with a heavier emphasis on math and sciences and usually is more favored for direct entry into the job market, but may also transfer to four-year schools.
Associate of Applied Sciences: Highly specialized programs designed exclusively for direct career training, not including the general studies requirements usually necessary for transferability.
Again, your choice can be important based on your long-term career goals so it's wise to consider the implications carefully.
The Importance of Being Able to Transfer Your Credits
If you got the idea that transferability is a big consideration, you're not wrong. Most people use an associates degree as an inexpensive springboard into a bachelor's program, which dramatically improves both your salary and career prospects.
You have to plan ahead for this by ensuring your associates program credits will fulfill the requirements for the first two years of the bachelor's program, however. The type of degree is usually important – if you hope to earn a bachelor of business administration, for instance, you'll make your life a lot harder by going in with an AS in finance. An AA in business, however, probably hits all the marks.
In general, two-year and four-year institutions in the same geographic area tend to have transfer agreements that will make this process all but automatic. It's worth checking on this before you enroll, though.
If no transfer agreement is in place, then your next step is to carefully compare the curricula and accreditations of your target schools. A four-year program will typically evaluate any associates degree on the basis of how the coursework compares to their own, and what sort of accreditations the two-year school holds.
Curriculum Found in Finance-Related Associates Degree Programs
Most associates-level programs run on rails when it comes to the curriculum; you are getting a lot of education packed into a couple of years, and for reasons of career preparation and transferability, the curriculum designers will dedicate most of your class time to requirements and leave only a handful of choices for electives.
Your big decision, then, is choosing the kind of degree that includes courses relevant to your desired career path.
Finance or Economics – Typically heavy in math and analysis classes with a strong side of macro and microeconomics.
Business and Finance Math – An understanding of basic business math including statistics and concepts like depreciation and interest formulas.
Business or Business Administration – Includes more organizational, analytical and decision-making topics.
Financial and Managerial Accounting – Covers tax and financial theory and law, budgeting and performance evaluation and capital investment analysis.
Securities and Investments – Provides an introduction to securities and markets, covering the processes behind making investment decisions including technical analysis, as well as establishing client portfolios.
Business Law – Covers the judicial process and dispute resolution, knowledge of different business structures and provides an understanding of contract and employment law basics.
Additionally, all degrees should cover some aspects of communication, analysis and planning.
The Importance of Accreditation When Selecting an Associates Degree in Finance
Accreditation from one of the six major regional accrediting agencies recognized by the Council for Higher Education Accreditation (CHEA) and the U.S. Department of Education is critical for both respectability and transferability. These bodies evaluate schools on the basis of their administration, policies, instructors and curriculum standards to ensure that the basis of education squares up with the expectations of the American public and employers.
Accreditation of this sort is a basic standard that any decent school will meet as a matter of course – steer clear of any schools that don't.
Many of the degrees you'll consider for a path into finance would benefit from a specialty accreditation, as well. There are two CHEA-recognized specialty accreditors that offer associate-level program accreditation in business and accounting subjects:
Between them, ACBSP is the only one that accredits schools that offer associates as their highest degree level, so they are the only option for community colleges. IACBE will accredit associates programs offered by traditional universities also delivering bachelor's programs.
Choosing a specialty accredited degree means meeting subject-specific standards that are set by the business community, including major groups like the National Association of State Boards of Accountancy. It's not mandatory, but it is a good way to get off on the right foot with both the employers and four-year schools that will eventually be looking at where you earned your associates.
Online Programs Provide the Flexibility Professionals Need
Online options in associates programs are flourishing, and they offer a tremendous opportunity for a go-getter looking to boost their career in finance.
Online programs are typically offered asynchronously, which means you can consume course material at any time of day, from anywhere in the world. If you're in the middle of plotting your ascent to the highest peak of the finance world, then that's a kind of flexibility you can really use to get in a crucial education in investing and banking while still holding down a day job or internship in the field.
<!- mfunc search_btn -> <!- /mfunc search_btn ->
Since these programs don't take up any classroom space or on-campus resources, they're often less expensive than traditional associates degree as well. That puts you on the winning side of a trade that any potential red-blooded broker will snap up in a heartbeat.
Finance vs. Financial Planning: Similar Degrees, Different Career Paths
The world of high finance and banking is a heavily regulated one, which is why there are special licenses for anyone in the industry with a legally-binding fiduciary duty – those who act strictly in the interest of the client, without putting their own commission or the profit of the business first.
Traders, of course, do not have this duty, nor do most securities salespersons, but financial planners and some other advisors do.
Although the actual job tasks you might encounter as a trade desk assistant at a broker-dealer or asset management firm might be all but identical, that obligation to clients sets them worlds apart. A broker might offer hot tips to a client, but acting under a Series 7 license they have no obligation to ensure that those are the best investments for that person – only that they fit the broader definition of suitability. On the other hand, an investment advisor rep with a Series 66 license might make the same pitch, but in their case, they must have compelling reasons to believe it's the appropriate investment for the client's financial situation.
A degree in financial planning helps sort out these sticky obligations and is the right choice for a career that includes offering financial advice. A degree in straight finance is what you're after if you're more interested in straight sales and the mechanics of the finance industry.
(Salary data for Insurance Sales Agents and Loan Interviewers and Clerks reported by the U.S. Bureau of Labor Statistics in May 2019. Figures represent state data, not school-specific information. Conditions in your area may vary. Information accessed March 2021.)