Every summer, they show up in fresh new suits, lining up at the elevator banks in shining office towers in financial centers like New York and London, towers with names like HSBC and Credit Suisse emblazoned on the sides. It's the first day of summer internship training, and the latest crop of would-be billionaires are there to prove they have what it takes.
<!- mfunc feat_school ->
Featured Programs:
Sponsored School(s)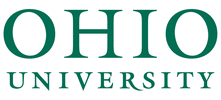 <!- /mfunc feat_school ->
They are from every kind of socioeconomic, ethnic and geographic background under the sun. They have two things in common: A burning desire to make money on their wits and knowledge and a bachelor's degree in finance or a related field.
---
---
<!- mfunc search_btn -> <!- /mfunc search_btn ->
Although it's not a strict requirement to get in the door in the world of finance, it's widely understood that those firms want the best and the brightest in their ranks. Earning a bachelor's degree is one of the best ways to acquire those skills.
What to Look for in a Bachelor's Degree in Finance
There are a number of doors you can come through to get a job in finance, and the degree you choose has a lot to do with which way you'll get in and the type of career you can pursue.
Bachelor of Finance: Dedicated degrees covering the spectrum of corporate finance, financial markets, and investing are the most obvious and clearly targeted path into the world of finance.
Bachelor of Accounting: Accountants receive a warm welcome in a field that revolves around numbers adding up; the training you get with an accounting degree covering taxation, auditing, and financial modeling is invaluable.
Bachelor of Business/Business Administration: A general business degree, or one with a concentration in finance, gives you the principles of financial management together with a broader perspective on investment analysis, leadership, and other qualities useful in finance and banking.
Bachelor of Economics: With a broad perspective on the macroeconomic drivers behind the market, economics degrees prepare you for accurate and insightful investment analysis and spotting long-term market trends before the competition gets there.
Although the above degrees are the most common and most directly focused on finance careers, there are viable paths to success in with some apparently unrelated degrees as well:
Mathematics and Computer Science: With markets increasingly driven by high-speed, automated algorithmic trading, both big firms and small have been scrambling to identify experts in mathematical analysis and software.
Psychology: The part of the market that isn't governed by computers is driven by old-fashioned fear and greed. Understanding how the human factors influence market value is something you can learn by plumbing the motivations and behaviors explored in psychology degree programs
You can also find similar degrees with a specialized spin, such as the bachelor's in financial accounting, or financial management.
Many of these degrees are available in both a bachelor of science (BS) and bachelor of arts (BA) configuration. A BA is a more traditional liberal arts education, with required courses in English, history, and the humanities, believed to deliver more well-rounded graduates and frequently preferred by master's degree admissions committees. A BS degree will focus on more technical elements, math and science heavy, and may offer better preparation for immediate success in the workplace.
CFA Institute Affiliate Programs
Earning your charter as a CFA (Chartered Financial Analyst) carries a lot of weight in the investing world, so you might also consider looking at degrees that are part of the CFA Institute Affiliate Program. These programs have agreed to tie their curriculum closely to the CFA Program Candidate Body of Knowledge that is key to passing the CFA exam. Since becoming a CFA also requires earning a bachelor's degree, you can knock down two requirements at the same time.
The Importance of Accreditation When Selecting a Bachelor's in Finance, Economics or a Related Field
Accreditation is a key piece of the puzzle that employers—and grad schools, if you move on to a master's degree—will look at in your bachelor's degree, so you don't want to skip over it when you're looking at schools.
Any American college worthy of the consideration will hold a general accreditation from one of the six regional accreditation agencies recognized by CHEA, the Council for Higher Education Accreditation and the U.S. Department of Education. Those agencies evaluate and certify compliance with the general high standards expected by the public and employers in a university education. They look at aspects such as:
Instructor hiring and evaluation
Academic performance and appeals
Administrative support and policies
Student support systems
For some degrees, however, a regional accreditation isn't enough. For business and accounting degrees, an additional accreditation from one of three CHEA-recognized specialty accreditors ensures you are picking a school that has the right expertise to put you at the top of your profession.
Specialty accreditors look at the same features as general accreditors, but they do so with an eye toward the expert skills that American and global businesses look for in quality candidates. They validate the business acumen of programs, ensure that standards for instructors have sufficient weight on real-world experience, and verify that curriculum is in line with current business practices in the field.
Online Bachelor's Programs Offer Convenience and Flexibility
Online degrees are becoming more common at every level of college education, and no wonder… they are often less expensive than traditional degree programs and offer more flexibility in when and how you consume course content and complete your assignments. With asynchronous classes, you can be sitting at the kitchen table at 2 am watching a lecture, and still earn a 4.0.
Even better, the state of the art today in technology means you won't sacrifice any of the quality and all-important networking opportunities that come from a traditional degree program. Real-time video conferencing, Slack chats, virtual collaboration, and other classroom tech keeps you tightly connected to both professors and classmates throughout your program.
Jobs Available in Finance with a Bachelor's Degree
The front line soldiers of high finance have always been securities and commodities sales representatives – stockbrokers. Popularized and still thought of in pop culture as animated traders manically shouting buy and sell orders on the NYSE floor, most of today's brokers actually spend their time hunkered down at a desk in front of an array of monitors analyzing data and executing trades in real time. No matter how and where they do their trading, the one thing they all have in common is a FINRA Series 7 license.
<!- mfunc search_btn -> <!- /mfunc search_btn ->
It doesn't take a degree to earn that license, but it does take sponsorship from a broker-dealer firm that sees you as a good bet. And being seen as a ringer among a pool of candidates competing for a securities and commodities sales rep job typically means holding a bachelor's degree in finance.
But that's far from the only position for you to consider. Until you get into the industry, you'll find it hard to believe how many other highly specialized niches exist in different areas of finance – from commercial banking to corporate finance to insurance to investment banking to money management.
Information is king in financial markets, and whether it's equities, corporate debt, derivatives, or government bonds, every conceivable trading desk has its own specialty analysts and traders. The same is true in investment banking, where lending, mergers and acquisitions, and capital markets all demand intensive specialization.
On the whole, you'll find that jobs fall into two general categories: analysts and traders. Sales and trading are the hot front office jobs, holding Series 7 licenses, with big money and big responsibilities flowing through their fingers… while analysts pour through the data to identify trends and opportunities.
Of course, different firms have different crossover roles and products, some of which require Series 65 or Series 3 licensing in different positions.
Salary Levels for Bachelor's Degree Holders in Finance
Leading with reported salary figures can be somewhat misleading considering that the entire model for compensation in the finance industry is based on incentivizing performance – the more you make for the firm, the more you make.
Commissions, bonuses, stock options and other incentive programs are the very things that attract most people to the field in the first place. That kind of compensation is highly variable, though, and isn't reported in salary surveys the same way that payroll data is. As you review information from salary surveys, keep in mind that what you see here represents base salaries only.
The U.S. Bureau of Labor Statistics reported in May 2018 that the national average for the more-than 415,000 stockbrokers in the United States was just over $98,700, with the top 25% earning $123,300 on average. Average salaries differed considerably across the U.S., but where consistently on par with an upper middle class lifestyle based on the cost of living and average income for the respective states:
New York – $161,580
California – $81,610
Texas – $85,720
Florida – $82,810
Illinois – $91,640
Delaware – $87,390
Colorado – $76,160
Connecticut – $122,890
Rhode Island – $100,390
Here are the following starting salary offers for different positions in finance typically reserved for bachelor's-educated professionals :
Operations Research Analyst:
Bottom 10% – $74,750
Median – $84,810
Top 10% – $140,790
Financial Manager:
Bottom 10% – $68,370
Median – $129,890
Top 10% – $208,000
Financial Analyst
Bottom 10% – $47,230
Median – $81,590
Top 10% – $156,150
Annual mean salaries of financial and investment analysts, financial risk specialists and financial specialists in the top-paying states:
New York: $132,290
District of Columbia: $106,490
Connecticut: $103,250
Massachusetts: $102,610
Alaska: $101,600
Although there are a wide range of salaries to be found, one thing is as sure in finance as the rising sun: If you're making money for your firm, you're making money.
Bachelor's Degrees for Careers in Finance vs. Those for Careers in Financial Planning
You'll find a lot of bachelor's programs offered in Financial Planning as well as the types of degrees noted above. For some positions in the world of high finance, these can be a solid choice.
Financial planning degrees are aimed at preparing you for a role that involves having a fiduciary responsibility when it comes to selecting and recommending investment products to clients… an obligation that comes with holding the Series 65 or 66 FINRA license required of any firm representative providing financial advice or services on a non-commission basis.
While even regular brokers are required to operate within certain boundaries with respect to the representation of their claims and the products they sell clients, they do not operate under fiduciary duty.
Although the daily duties of some planners and advisors may not differ substantially from those of brokers or analysts, the difference is a weighty one, enough so that the Certified Financial Planner (CFP) Certification from the CFP Board is almost always required for anyone working face to face with clients to assist them in their financial planning.
<!- mfunc search_btn -> <!- /mfunc search_btn ->
A financial planning bachelors will almost always be aimed at satisfying the educational requirements for that certification, while a degree in straight finance would be better aligned with a career working as a stockbroker, or in other non-fiduciary roles in the financial industry.
(Salary data for Operations Research Analysts, Financial Managers and Financial Analysts reported by the U.S. Bureau of Labor Statistics in May 2019. Figures represent state data, not school-specific information. Conditions in your area may vary. Information accessed March 2021.)