The bachelor's level is where you really start to take hold of a career in financial planning. That's because earning the crown jewel of credentials in the world of personal finance –  the Certified Financial Planner (CFP) from the CFP Board – has one requirement that's written in stone: earn at least a bachelor's degree that includes the mandated coursework in eight essential areas followed by a final capstone course to tie it all together.
<!- mfunc feat_school ->
Featured Programs:
Sponsored School(s)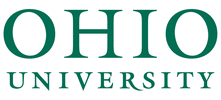 <!- /mfunc feat_school ->
A bachelor's is also a requirement for other respected credentials in the world of finance like the well-recognized Chartered Financial Analyst (CFA) certification from the CFA Institute, designed for careers in institutional investing that don't fall strictly within the domain of personal financial planning.
A bachelor's degree gives you the kind of freedom you need to start building your credentials for the kind of career you want. And it's that combination of formal education and industry certification that makes all the difference. It's the winning formula of deep expertise and ethical grounding you need to blow the doors off average investment returns while being the kind of trusted advisor clients seek out.

What Kind of Job Can You Get in Financial Planning with a Bachelor's Degree?
If you play your cards right and have sharp instincts, a bachelor's is plenty to get your foot in the door at most major advisor firms in the country like Edward Jones where you'd be working with retail clients coming in the door. Quite a few of the boutique, high-end shops with well-to-do local clientele would also be glad to take you on.
<!- mfunc search_btn -> <!- /mfunc search_btn ->
With a bachelor's you're also a shoo-in for the big retail investment shops like Fidelity, TD Ameritrade or Vanguard where so many planners cut their teeth as investment advisor representatives (IAR) manning the phones in the early part of their careers.
With a bachelor's degree, you'll have access to job titles that include:
Financial Analyst
Financial Counselor
Financial Planner
Risk Analyst
In a bigger sense, as you progress in your career and specialize through hard work and experience in a particular area, the field can take you in any number of different directions.
You can become a tax-efficiency guru, finding new ways to structure wealth and income to save clients' money… You can be a finance wizard, analyzing investments and macroeconomic conditions to fine-tune portfolios to ride the wave of successful stocks… Or maybe you will be the guy in the office everyone comes to for estate planning, since you've mastered all the various legal structures that can keep wealth in the family after the death of a loved one.

Salary Levels with a Bachelor's in Financial Planning
You got into financial planning because you want to do well for yourself while helping clients preserve and grow their wealth.
A bachelor's in financial planning is your opening into a world where you can control your own pace and take on as many client portfolios as you can manage.
The U.S. Bureau of Labor Statistics offers some perspective on what you can expect to earn based on your role, experience, and skills for a financial planner:
Bottom 10%: $42,950
Median salary: $87,850
Top 10%: $208,000
That's you, knocking on the door to six figures with only a year or two of experience under your belt.
Part of what determines your salary is geographic. The averages for planners with 1 to 3 years of experience in states with major American metro areas look like this:
New York: $166,790
District of Columbia: $150,310
Illinois: $142,440
Connecticut: $137,440
Massachusetts: $137,050
As you can see, if you pick the right spot, and have the hustle and brains, you can easily hit six figures after your first year as a financial planner.
You also need to consider that in the world of financial planning, salaries are only a consideration when you're working for someone else. When the time comes and you've made enough contacts, you might decide to strike out on your own and begin managing client portfolios on a fee basis, collecting a percentage for all assets under management.
It's an exciting field and a bachelor's degree is a big first step on the way to building some personal wealth of your own.

How to Pick a Bachelor's Degree Program for a Career in Financial Planning
There are different kinds of bachelor's degrees that you might choose for any number of different specialties in the broader world of financial planning:
Bachelor's in Financial Planning – A bachelor's in financial planning dives right into the heart of the matter, bringing together subjects such as insurance, investing, tax planning, retirement, and estate planning that you'll need to develop personal financial plans for clients.
Bachelor's in Finance/Financial Services – Finance degrees are system-specific studies in corporate finance, financial management, risk and investment analysis, and financial accounting, all of which are useful in financial planning. 
Bachelor's in Business – A traditional business degree gives you the bedrock elements of business management and administration including accounting, business law, communications, and economic principles.
Bachelor's in Accounting – Accounting degrees go in-depth into the numbers and record-keeping processes for finance and investments, giving you insights into taxes, analysis, and general planning.
Bachelor's in Trust and Wealth Management – A relatively new and unusual degree, this type of program goes directly to the concerns of most people interested in financial plans by bringing together macroeconomic studies with tax, legal, and financial considerations used in managing fortunes.
<!- mfunc search_btn -> <!- /mfunc search_btn ->
Minor or Concentration in Financial Planning – Many of the degrees listed above are offered at various institutions with concentrations in financial planning, or available with a minor in financial planning or financial services. You can also investigate non-traditional degrees such as pre-law or communications and still become fully qualified by adopting a financial planning minor.
Consider the Differences Between a B.A., B.S. or B.B.A.
You'll also note that many of the degrees are offered as different types of bachelor's degrees at different schools. Each of these connotes a slightly different approach to education that you should keep in mind when you are shopping for your best match.
Bachelor of Arts (B.A.) – A Bachelor of Arts goes with the traditional liberal arts approach to education, giving you a well-rounded exposure to arts, humanities, history, and other studies outside your core area. It's widely considered the best preparation for a master's degree program if you plan to continue your studies.
Bachelor of Science (B.S.) – A B.S. has a more technical focus on your core studies with more hard math, economics and practical business studies. It will prepare you to undertake more complex jobs right after graduation.
Bachelor of Business Administration (B.B.A.) – A B.B.A. doubles down on essential elements of business education, with courses in marketing, human resources and business strategy. It's a great choice if you plan to eventually move to a managerial level in the field.
CFP-Board Registered Programs
The easiest way to ensure your program covers all the course material you need for the CFP is to choose one that is CFP Board-Registered. Although you don't need to take a Board-Registered program to qualify, if you don't, you'll need to have CFP review your transcript to see if your coursework met their standards after the fact.

Getting a Fully Accredited Bachelor's Degree for a Career in Financial Planning
Accreditation is a key thing to look for in the bachelor's programs you are considering. CHEA, the Council for Higher Education Accreditation, and the U.S. Department of Education recognize six major regional accrediting bodies for institutes of higher education:
These accreditors ensure that each of the institutions they accredit maintains the high and customary standards of American collegiate studies, including in areas such as:
Administrative policy and procedures
Objective grading
Curriculum development
Instructor hiring and evaluation
Marketing and recruitment
Academic rigor and consistency
But since you are looking into specialized degrees, you also need to ensure they are accredited by specialty accreditors. For business and accounting, there are three of those that CHEA recognizes. Most programs will be accredited by only one, but all of them have substantially similar standards and processes, so you know you'll be getting a solid education no matter which is involved. All three offer separate accreditations for business and accounting.
ACBSP has two different categories of accreditation, one for business and one for accounting, and applies domain-specific considerations to programs that fall in either bucket.
An ACBSP-accredited school will have degrees that have met standards for:
Comprehensive coverage of basic principles of accounting and business
Up-to-date information on technology and business operations
Accessible and flexible courses
IACBE looks carefully at all aspects of business and accounting programs through a hands-on process that takes the accreditors on-site to work with schools that apply to meet their high standards. Those include areas such as:
Ethics and professionalism
Specific educational topics related to desired student outcomes
International elements of business and accounting
Nonprofit organizations
The AACSB likes to bill itself as a global business education network, and they are one of the most selective agencies when it comes to offering accreditation. Fewer than 5 percent of business programs have earned AACSB certification.
The agency accredits both institutions as a whole and specific program specializations within them, which means you need to be sure to check that both the school and your selected bachelor's have accreditation.
Continuous improvement and annual reporting requirements ensure that AACSB-accredited programs keep their edge.

Should I Consider Online Programs in Financial Planning?
There's a lot to like about going with 100 percent online degrees these days. With modern technology, you're not missing much by not planting your tail in an uncomfortable seat in a drafty classroom these days. Real-time streaming, group text channels and online homework submission make it easy to get a quality educational experience right from the comfort of your own home.
And that's just one advantage. Frequently, online programs come at a lower cost, which you can build on by taking them from a city with low cost-of-living (how's that for financial planning?). They may also be more flexible in terms of class attendance, allowing you to consume course content at a time of your choosing with asynchronous courses, which lets you keep your day job instead of taking out more loans for living expenses. And, finally, they can also offer more flexibility in scheduling, letting you go faster or slower than the standard program schedule, whatever fits with your personal plans for graduation.

The Right Curriculum for a Career in Financial Planning
The CFP Board has exacting standards for coursework that you must fulfill to be eligible for certification. There are nine subject areas in which the board maintains standards. Although only about 15 credit hours of your 120-credit bachelor's are accounted for in the CFP requirements, the subject areas serve as a broad outline for the types of skills that most financial planners will need:
Professional Conduct and Regulation – Courses in ethics, business law and rules of accounting will help you keep your tail out of the slammer in circumstances where you have a fiduciary responsibility.
General Principles of Financial Planning – Getting a broad background with classes in microeconomics, macroeconomics, the banking system and international finance helps you understand the layout of options available in any client scenario. Case studies courses also offer real-world planning perspectives you can draw from throughout your career.
Education Planning – This subject is usually covered under blanket consumer investment courses. 
Risk Management and Insurance Planning – Dedicated classes and electives in risk management and insurance help you understand the risk/reward structure and apply it to both investments and client personal obligations, so you can evaluate options such as life insurance or trusts to help insulate families from risk.
Tax Planning – Your accounting courses will give you the tools to understand tax structures and strategies for minimizing exposure, including onshore and offshore approaches.
Retirement Savings and Income Planning – In retirement planning courses, you'll learn about various IRA vehicles and employer pension and benefits structures you can leverage. These are usually closely tied to tax law considerations and courses.
Estate Planning – Also covered in tax law courses, and usually crossing over with risk management and insurance courses.
Financial Plan Development (Capstone requirement) – Capstone classes help you synthesize all the knowledge in every other element of the program to give you a complete perspective on how to apply what knowledge in which situation.
Your Liberal Arts and Elective Courses Are More Important Than You Might Think
It's also a great idea to stay awake during your general requirement liberal arts classes in your bachelor's program. Although English and humanities may not seem too important to you right now, being a well-rounded, well-spoken individual will help you earn and close business, a key consideration for financial planners working on commission.
<!- mfunc search_btn -> <!- /mfunc search_btn ->
And throwing in some additional courses in marketing, psychology and statistics can equip you to make quick decisions for and about potential clients.
(Salary data for Personal Financial Advisors reported by the U.S. Bureau of Labor Statistics in May 2019. Figures represent state data, not school-specific information. Conditions in your area may vary. Information accessed March 2021.)
<!- mfunc feat_school ->
Featured Programs:
Sponsored School(s)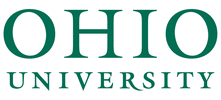 <!- /mfunc feat_school ->