According to the US Bureau of Labor Statistics, in 2020 the median income for personal financial advisors was $89,330, with the top ten percent pulling down more than $208,000*. These salaries reflect what planners on the payrolls of investment management companies and other financial services firms reported making. They don't reflect the standard compensation model for independent advisors that involves charging a percentage for all client assets under management.
<!- mfunc feat_school ->
Featured Programs:
Sponsored School(s)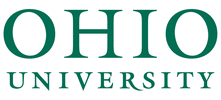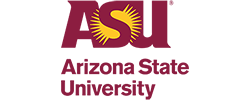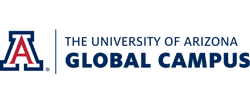 <!- /mfunc feat_school ->
Increasing life expectancy, an aging population planning for retirement, more sophisticated investment vehicles and easy access to global financial markets all drive demand for educated professionals in financial advising.
Although it's not hard to get into the industry, the standards for the credentials it takes to build a significant base of loyal clients and earn top dollar are stringent. The best-recognized of these is the highly esteemed and widely respected Certified Financial Planner (CFP) credential from the CFP Board.
Why You Should Become Certified as a Financial Planner
The CFP Board conducted a nationwide survey of American consumers to establish just how important certification is in their decision to select a financial planner. Ninety-five percent felt that planners should adhere to professional standards of practice, and ninety-seven believed that the most important of those standards was ethics. And eighty-five percent rated completion of a certification exam as very or extremely important.
<!- mfunc search_btn -> <!- /mfunc search_btn ->
While you'll find it pretty easy to get your foot in the door at Bank of America, Edward Jones, or other retail planning firms with a bachelor's degree and a little hustle, you'll find that you won't stay long or advance very far until you earn your CFP. And forget about lateral hires within the industry unless you already have the certification.
Even working independently in your own shop, you will find that clients generally expect to see a CFP up on the wall before they'll put their trust in you.
Step-By-Step Guide to Earning a CFP
The CFP Board refers to its certification process as encompassing the four "Es":
Education
Examination
Experience
Ethics
This guide will explain, step-by-step, how you can get that all-important CFP and set yourself up for success in the world of financial planning.As a practical matter, for most people coming into the industry, there are six steps to becoming certified, and maintaining that certification.
---
Step 1 – Create an Online Account with the CFP Board
Step 2 – Meet the Minimum Education Requirements
Step 4 – Earn the Required Experience
Step 5 – Accept the Board Ethics Requirements
Step 6 – Keep Your CFP Current
---
Already hold a CPA, CFA, doctorate degree or other advanced credential?
For CPAs, CFAs, doctorate degree holders and other qualified professionals with advanced certification and training, another option exists that provides an accelerated pathway to earning the CFP:
What is the Accelerated Pathway to CFP Certification?
---
Step 1. Create an Online Account with the CFP Board
The CFP Board requires you to report your progress toward fulfilling certification requirements via their website, so your first step is to create an account.
Registration allows you to access the most current requirements, information on upcoming examinations, and to track your path to certification in detail.
You'll use the website to report your fulfillment of educational and experience requirements as well as to register for your examination.
Step 2. Meet the Minimum Education Requirements: Bachelor's Degree or Higher
The CFP requires that all certified planners possess at least a bachelor's degree from an accredited institution. Unusually, you do not have to earn the degree before registering for or taking the CFP Examination. Instead, you have five years from the date of passing the exam to satisfy the bachelor's degree requirement.
The board doesn't require that you hold a degree in a specific field, either, but it does have strict requirements for certain course elements that align with the CFB Board's nine major personal financial planning areas. These can be satisfied outside of your bachelor's program, although they do include bachelor-level courses:
Professional Conduct and Regulation
General Principles of Financial Planning
Education Planning
Risk Management and Insurance Planning
Investment Planning
Tax Planning
Retirement Savings and Income Planning
Estate Planning
Financial plan development (capstone)
Selecting the Right Bachelor's Program
If you haven't earned your bachelor's yet, it's wise to choose one that is CFP Board registered since that will eliminate any guesswork and give you the assurance that all the required curriculum components are there.
Already Hold a Bachelor's?
If you already hold a non-registered bachelor's degree, you can satisfy these requirements as part of a separate post-bachelor's certificate program specifically designed for CFP candidates and offered through many colleges and universities.
You'll need to have a total of at least 18 semester hour credits in qualifying topics from a U.S. regionally-accredited four-year institution to meet the requirements. If your bachelor's is in or related to business or finance and you believe it likely covered some or all of the necessary curriculum, it's also possible to ask the Board for a transcript review to obtain full or partial credit toward the coursework requirement. The classes must be upper-division and will typically cover topics like retirement planning, personal financial planning, and investments.
Alternatively, for the most ambitious future planners, master's degrees are also available that satisfy these requirements.
Fulfilling CFP Coursework Requirements with Other Credentials
The CFP Board also accepts certain existing credentials as fulfilling part of the course requirements. Although these do not generally fulfill the entire obligation, they may be accepted in lieu of certain required courses:
Associate of the Society of Actuaries
Certified Employee Benefits Specialist
Enrolled Agent
Fellow of the Society of Actuaries
Step 3. Pass the CFP Exam
Although you can register for the CFP Certification Examination before completing your bachelor's program, you are required to have the CFP Board coursework complete before applying. When you submit proof of completion after initiating the registration process, the CFP Board will notify you of your eligibility to take the exam.
<!- mfunc search_btn -> <!- /mfunc search_btn ->
The test itself is given in a computer-based format and consists of 170 multiple-choice questions that you must complete within two 3-hour sessions separated by a 40-minute break.
The Board recommends that candidates spend at least 250 hours studying for the test.
Questions cover real-world situations that require you to apply what you learned from the required educational component.
As of late 2019, the standard registration fee for the exam was $825.
Step 4. Earn the Required Experience
The CFP is about more than just studying and test-taking. The CFP Board also requires that candidates have significant real-world, client-facing experience under their belt before they can earn the credential.
There are two routes to accumulating the required experience for earning the CFP. You'll need to amass at least 6,000 hours of experience through the Standard pathway, or 4,000 on the Apprenticeship pathway, here's how:
Standard Pathway
The standard pathway assumes you're earning experience on your own in the course of providing client-facing services or in another role, either as an independent advisor or as an advisor representative or other employee of a larger firm.
That experience can involve personal delivery, supervision, direct or indirect support work, or teaching.
You can acquire it through a variety of activities and in a number of professional settings, but it must include one or more of the seven primary elements of the personal financial plan process:
Understanding client personal and financial circumstances
Identifying and selecting goals
Analyzing current and potential courses of action
Developing the planning recommendation
Presenting the planning recommendation
Implementing the recommendation
Monitoring progress and updating the plan
Apprenticeship Pathway
An apprenticeship path assumes a more carefully supervised and directed experience, which is why less of it is required. Instead of only one or more of the elements of experience listed for the Standard pathway, your apprenticeship must cover all seven of them. It can only be earned with personal delivery to individual clients, and it must be completed under the direct supervision of a current CFP professional, with documentation filed directly with the CFP Board to attest to your completion.
Step 5. Accept the Board Ethics Requirements
Because working as a financial planner involves a high degree of fiduciary responsibility to clients, to standards established by FINRA's Series 65 or 66 licenses, CFPs are obligated to adhere to high ethical standards as outlined in the CFP Board's Code of Ethics and Standards of Conduct.
In addition to agreeing to adhere to that code, you'll have to make an ethics declaration to disclose your involvement in certain types of regulatory, financial, or commercial matters that may impact your fitness and objectivity. The CFP Board will also conduct a detailed background review of candidates for the CFP. You'll be asked to provide or give your permission for the Board to obtain certain documents in order to expedite this review.
Meeting Conduct and Fitness Standards for the CFP Credential
The ethics requirements are just lip-service if not backed up by action. Your conduct has to match your commitment, and this pertains to certain conduct that may have occurred even prior to your application for the CFP. You will either be barred from certification or de-certified with any of the following on your record:
Felony convictions for:

Theft, embezzlement, or other financial crimes
Tax fraud or other tax-related crimes
Murder or rape
Any violent crime within the past five years

Revocation of a financial professional license (unless revocation is administrative in nature)
Additionally, you may be barred for any of the following events:
Two or more personal or business bankruptcies
Revocation or suspension of a non-financial professional license
Suspicion of a financial professional license
Felony conviction for non-violent crimes occurring within the past five years
Felony conviction for violent crimes occurring more than five years ago
Step 6. Renew Your Credential
Meeting all the requirements for earning your CFP isn't all there is to being a Certified Financial Planner, however. You are also subject to meeting certification renewal requirements every two years.
<!- mfunc search_btn -> <!- /mfunc search_btn ->
Those requirements are:
Pay the annual fee of $355
Complete 30 hours of continuing education, including 2 hours of CFP Board-approved ethics education
Submit a completed application form
You may also have to undergo additional background screening if any matters come to light that could implicate you in conduct contrary to the Boards ethical standards.
What is the Accelerated Pathway to CFP Certification?
For some professionals, a CFP could be right around the corner thanks to experience or knowledge you may have obtained in the course of earning other industry certifications.
If you already hold certain eligible certifications or advanced degrees, you can take the Accelerated Path to a CFP Certification. Those credentials are:
Certified Public Accountant
Chartered Financial Analyst
Chartered Financial Consultant
Chartered Life Underwriters
Licensed Attorney
Doctor of Business Administration
PhD in Business, Finance, or Economics
CFP certification from the Financial Planning Standards Board affiliate in your non-U.S. territory of residence.
If you already hold one of those credentials, then you have only two steps remaining to qualify for your CFP:
Complete a capstone course from a CFP Board Registered Program
Take and pass the CFP Board Examination
It's also possible to substitute a Capstone Alternative course if you also meet the CFP experience requirements. These shorter courses are available from three specific providers designated by the CFP Board:
You have to file an Eligibility Request Form with the CFP Board in order to establish your experience and a qualifying credential for one of those alternative classes, however.
*May 2020 Bureau of Labor Statistics salary information for Personal Financial Advisors is based on national data not school-specific information. Conditions in your area may vary. Data accessed April 2021.
<!- mfunc feat_school ->
Featured Programs:
Sponsored School(s)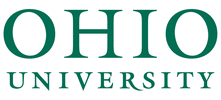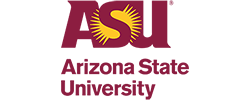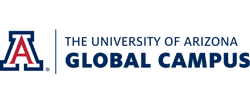 <!- /mfunc feat_school ->