Investment bankers assist companies and governments generate wealth by issuing and selling securities. Investment bankers may also raise funds through equity and debt securities. They also provide critical information about the financial status of companies during the process of mergers, acquisitions and other financial transactions.
Read on for information on what kind of salary you can expect as an investment banker and how to become one.
<!- mfunc feat_school ->
Featured Programs:
Sponsored School(s)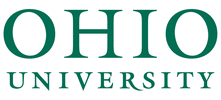 <!- /mfunc feat_school ->
What are Investment Banks?
Investment banks help companies by developing strategies for gaining access to funds.  They often develop private placement memorandum (PPM) that accurately evaluates the value proposition for the company and investors. IB professionals may need to persuade investors to provide funds to a company in return for an equity share.
<!- mfunc search_btn -> <!- /mfunc search_btn ->
Investment bankers also are responsible for providing documentation to government agencies like the SEC. In order to ensure compliance with pertinent regulations, the investment banker must properly record all of the actions taken by the company, bank and investors.
Investment Banker Job Description
Determining the value position of a company helps determine whether a company is worth investing in, purchasing or merging. In essence, investment bankers are assessors of value in business enterprises, which involves performing due diligence.  This, in turn, helps them when they are trying to generate enthusiasm for the company's stock.
Investment bankers work on the behalf of companies to find partners who are willing to satisfy their need for more liquidity. Alternately, these professionals may represent organizations who are seeking to take control of another company. In either case, an accurate baseline understanding of all parties is required, but this only serves as initial bargaining points.
Investment bankers then help put together major business deals. They often do many of the functional responsibilities like liaising with regulatory agencies or intermediation.
How to Become an Investment Banker: Education & Experience
The demands and expectations placed on an investment banker are extremely high, so companies hire only those who have demonstrated their ability to successfully accomplish major projects. For undergraduates, this involves outstanding performance in a very rigorous curriculum of courses. Although prospective investment bankers come from academic backgrounds in finance, business or accounting, many also come from highly technical fields like physics, mathematics and economics. The most successful investment banking firms have traditional recruitment policies that begin on the campuses of the most prestigious universities in the world.
Those interested in learning how to become investment bankers should also have robust resumes that include accomplishments outside the academic environment.  Summer internships at prestigious banking and financial firms accompanied by stellar recommendations often are useful for gaining an interview with a potential employer.  The interview process is extremely arduous because interviewees are screened for communication skills and intellectual agility.
A great many professionals with Master of Business Administration (MBA) degrees also enter the field. These candidates possess strong professional credentials and may come from a variety of careers like brokerage, commercial banking, engineering or academics. Because these candidates have established careers, their resumes typically represent outstanding excellence in whatever field they served. Professionals with outstanding career bona fides should seek entry to the most respected business schools as most firms only recruit from the best programs.
<!- mfunc search_btn -> <!- /mfunc search_btn ->
Networking is a vital tool for prospective investment bankers with prior professional experience. The number of jobs is limited for the pool of MBA applicants, and receiving an interview requires developing relationships with the banking firm's recruiters. Some candidates also cold call banks in order to determine if there are any opportunities; this approach requires tenacity as most firms are extremely unlikely to even admit that employment opportunities exist. Even securing an interview requires persistence and well-honed skills of persuasion, which is why most firms make it so difficult.
Professional Certifications for Investment Bankers
The investment banking profession is one based on hard work and results, so demonstrated success in a challenging academic or professional field often counts for more than certifications.
The only certification program that carries any significant weight with banks is the Chartered Financial Analyst credential, which is awarded to professionals who complete a graduate level independent educational program and successfully pass three exams administered by the CFA Institute. There are no formal classes, but mastery of material required to pass the exams typically requires 300 hours of study per exam. Most candidates complete the CFA program between 18 months and four years.
<!- mfunc search_btn -> <!- /mfunc search_btn ->
In order to perform as an investment banker, a number of licenses must be obtained from various regulatory agencies. In order to take the exams for these licenses, IB professionals must have sponsorship from a member firm. Most investment bankers obtain these licenses during the training phase of their employment.
FINRA Licenses
The Financial Industry Regulatory Authority is an independent industry body that develops and administers licensing procedures in association with the Securities and Exchange Commission.
Series 79: This licensing program was developed exclusively for investment banking professionals in 2009. The exam includes 185 multiple-choice questions that must be completed within five hours. A 70-percent or higher qualifies as passing. This exam is designed for entry-level investment bankers and covers topics in data collection and analysis, underwriting and securities and mergers and acquisitions.
Series 7: This licensing program was typically required before the introduction of Series 79, but still has relevance for some investment bankers who wish to demonstrate competency with topics outside of the investment banking area. A six-hour exam must be passed in order to gain this license.
Employment and Salary Expectations for Investment Bankers
Investment bankers are some of the most highly compensated professionals in the financial community. These salaries are based on their ability to accurately evaluate the financial health of organizations. This is based on analyzing large volumes of public and private data about these companies and identifying key indicators of potential or weakness.
The median salary for investment bankers in 2019 was $98,690 in 2019; the top 10% of investment bankers earned more than $204,130, according to the BLS.