Financial planning is an industry where you pay your dues. When you're the new guy in the firm with an associates degree you can expect to spend the first couple of years as an assistant to a planner, or otherwise working the phones fielding calls from retail investors looking for general guidance.
<!- mfunc feat_school ->
Featured Programs:
Sponsored School(s)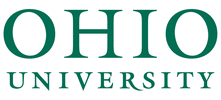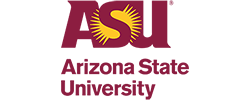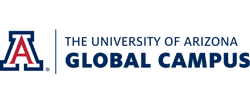 <!- /mfunc feat_school ->
But any time spent seeing how the wheels turn from the inside is extremely valuable, and an associates degree can definitely get your foot in the door to give you just that kind of opportunity.
Show up on time ready to learn and you'll gain experience that is just as valuable to your career as what you took away from your two-year program, giving you a chance to learn the ropes and see how the industry works while you complete your bachelor's degree.
<!- mfunc search_btn -> <!- /mfunc search_btn ->
Most financial planners will tell you that the real education you get is on the job. With an associates degree you lay the groundwork for understanding what you'll pick up from the gurus in your office. So it makes a lot of sense to start off with an associates degree right off the bat. It's going to cost you less than a bachelor's degree and get you into the industry that much faster.

What Kind of Job Can You Get in Financial Planning with an Associates Degree?
If you've got the attitude and the personal skills for the position, an associates degree can land you an entry-level or trainee job at almost any of the big retail financial advisories like Edward Jones or Merrill Lynch. The catch with these roles is that you will almost certainly need to earn the coveted and broadly-required Certified Financial Planner certification from the CFP Board at some point to continue in the program, which requires a bachelor's degree.
You are allowed to take the CFP exam with your associates, but you will not be awarded the certification until you have that four-year degree, with the requisite CFP-approved courses under your belt. So an AA can help you fast-track your way into real planning work, but only if you plan to continue your education within that window.
You can find longer-term positions in financial planning with only an associates degree by working as a paraplanner. Working under the supervision of a senior financial planner, paraplanners handle much of the administrative duties of planning, conducting research/compiling reports and making recommendations. Client contact is minimal, however, as are opportunities for promotion.
Outside of work strictly related to personal financial planning are phone positions for investment advisor representatives (IAR) with firms like TD Ameritrade or Fidelity that involve taking calls from inexperienced investors with basic questions.
A lot of firms where so many planners get their start as IARs aren't overly concerned about what college their phone advisors went to or what degrees they hold. They want to see someone who can learn fast, demonstrate fiduciary ethics, and sit the series 65 exam without breaking a sweat.

Salary Levels You Can Expect in Financial Planning with an Associates
If you're going into finance, you're all about where the money is, so let's check out what kind of scratch you're going to get with an associates degree under your belt.
As a trainee or paraplanner, you're likely to fall into the Personal Financial Advisor category, with the following average salary levels based on the size of the firm, specialty, level of experience, and your ability to sweet-talk the managing director:
Bottom 10%: $42,950
Median salary: $87,850
Top 10%: $208,000
There are also geographic factors in play. You are going to make more working in the heart of Manhattan than you are down in the hinterlands of Texas. Here are the annual mean salaries for the top-paying states in the U.S.
New York: $166,790
District of Columbia: $150,310
Illinois: $142,440
Connecticut: $137,440
Massachusetts: $137,050
How to Pick the Right Associates Degree for a Career in Financial Planning
Because you're going to want that CFP eventually, you're almost certainly looking at an associates degree as simply a stepping stone to higher education, so transferability is really the crucial thing to establish when you are picking your program. With the right associates degree in hand, you can knock off as much as half of a four-year, 120-credit bachelor's program. And you can do so at a much lower cost than the same credits would cost in the full bachelor's program.
But if that's your path, you need to know what kind of bachelor's degree you plan to earn. That will tell you what to look for in an associates degree.
Best Types of Associates Degrees for a Career in Financial Planning
Associates degrees specializing in the planning aspects of finance are few and far between, but they do exist under titles like an Associate in Science – Financial Planning Associate.
At this level, however, it's far more common to earn a degree in a closely related field:
Finance
Financial Services
Business (Administration/Management)
Accounting
Economics
Naturally, your best bet will be in the same field in which you plan to earn your bachelor's, degree if you want to continue your education to that level.
You'll find associates degrees in business and finance structured in one of a few different ways:
Associate of Arts: A degree including more general studies courses in social science or humanities alongside core subject matter. Sometimes includes foreign language requirements.
Associate of Sciences: A more technical approach to the subject matter than in an Arts degree, typically requiring additional math or science credits.
AAT or AST: These degrees are more or less the same as AA or AS programs, but are specifically designed as transfer (T) degrees, often built at local community colleges to fulfill the first two-year requirements for specific bachelor's completion programs offered at nearby universities.
Associate of Applied Sciences: Usually highly specialized programs not designed for transfer and not including any general studies requirements.
Not all of these degrees will be transferable to every four-year college. As a general rule, four-year institutions will tend to have established transfer agreements with two-year schools in the same state or region. And, naturally, if you earn a two-year degree at a school that also offers four-year programs, you can expect it will transfer.
Nothing substitutes for discussing your plans with advisors at both the college where you will earn your associates and the school you plan to transfer to for your bachelor's. Consulting the CFP Board's list of registered financial planning curriculum bachelor degree programs to ensure you are looking at schools that meet the CFP education requirement is also a good idea.
<!- mfunc search_btn -> <!- /mfunc search_btn ->
In the absence of a formal transfer agreement, most four-year schools will evaluate the coursework of your associates degree and decide how to award credits on a case-by-case basis.

Getting a Fully Accredited Associates Degree for Financial Planning
Choosing a fully accredited associates program will help you clear some big hurdles in transferability. At a minimum, you'll want a program that has been accredited by one of the six regional accrediting bodies recognized by the Council for Higher Education Accreditation (CHEA). These agencies ensure that the basic standards for college education in the United States are met by schools they accredit. That means verifying standards for instructor qualifications, academic rigor and consistency, and curriculum design. You can also be assured of having the right administrative support and certain rights as a student, such as appealing grades you feel were awarded unfairly.
But there's another level of accreditation to look at in many of the types of degrees financial planners seek out: a specialty accreditation through one of the specialty accreditors designated by CHEA for certain practice areas.
For business and accounting associate programs, that means an additional accreditation from one of two agencies:
Accreditation Council for Business Schools and Programs (ACBSP)
ACBSP is the only specialized accreditor that offers accreditation to schools that offer an associates as their highest degree level. They offer both business and accounting accreditation categories, ensuring that the school meets all the current expectations of employers and national standards bodies, such as the National Association of State Boards of Accountancy.
An ACBSP-accredited school will have degrees that have met standards for:
Comprehensive coverage of basic principles of accounting and business
Up-to-date information on technology and business operations
Accessible and flexible courses
International Assembly for Collegiate Business Education (IACBE)
IACBE accredits schools that offer business or accounting degrees at the associate and higher levels. Like ACBSP, they have a separate category for accounting programs with more specific industry standards applied.
The agency is known for taking a more flexible approach in evaluating programs, allowing a diversity of theories and teaching methods to pass muster even as they ensure that core standards for knowledge and integrity are maintained. If you are a fan of nontraditional education but still want to make sure your program will hit all the essential elements of the field, an IACBE-accredited program will be a good choice for you.

Should I Pick an Online Associates Program?
Online programs offer a level of flexibility and customization for your associates degree that dramatically expand your options for financial planning education. Many online degrees allow you not only the choice to attend from any location, but also at any time, through asynchronous classes that are easy to fit in around your otherwise busy schedule.
That makes online degrees an easy choice for you if you're already working or have other regular commitments. They also cut down on your expenses, allowing you to avoid relocating to attend school, and many cost less than comparable traditional programs.

Finance and Business Degree Core Curriculum and Electives for Careers in Financial Planning
Transferability isn't the end of your considerations. You need knowledge, too, a solid foundation to rest on when you get hit with that deluge of practical, on-the-job information. If you don't have the tools to make sense of the fast-paced, day-to-day complexities of financial analysis and planning, you're just going to be spinning your wheels and wasting everyone's time on the job.
Some of the key courses you'll want to include are those in:
Mathematics and Quantitative Analysis: Numbers are at the core of everything in finance, and if you get them wrong, you can't get anything else right.
Accounting and Tax Law: You'll also want to familiarize yourself with the tax and financial concerns of future clients.
Macro and Microeconomics: Understanding the detailed effects of global and individual financial decisions is key to building actionable investment and savings plans.
Financial Planning/Financial Analysis: Although most associates level programs aren't specialized to this level, it's worthwhile to take advantage of any courses specific to the field.
Electives: Although you don't typically get many elective choices in associates level programs, classes in communications and psychology can pay unexpected dividends to your career in financial planning. Understanding where clients are coming from and what their concerns are can help you develop a plan that lines up with their needs, which helps you become a better salesperson. And having the written and verbal communication skills to establish a rapport is crucial to earning their trust.
<!- mfunc search_btn -> <!- /mfunc search_btn ->
An associates degree can be a long-term investment for paraplanning roles in financial planning, or a springboard to success at the top of the field with further education.
(Salary data for Personal Financial Advisors reported by the U.S. Bureau of Labor Statistics in May 2019. Figures represent state data, not school-specific information. Conditions in your area may vary. Information accessed March 2021.)
<!- mfunc feat_school ->
Featured Programs:
Sponsored School(s)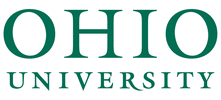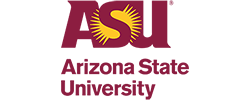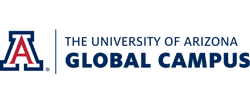 <!- /mfunc feat_school ->