Finance is a complicated subject to master, and many financiers and investment bankers treat the field as if it is as much art as science. Everybody knows someone in the office who has a set of lucky cufflinks they only wear on days they plan to sign a big deal, or just ahead of a critical Beige Book release.
<!- mfunc feat_school ->
Featured Programs:
Sponsored School(s)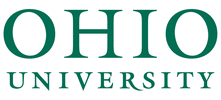 <!- /mfunc feat_school ->
But the thing about numbers is that they always add up in the end. And if you are someone who has a burning desire to follow the equations all the way to the roots, to truly understand the ebb and flow of capital markets, then a PhD in finance or a related discipline can equip you with the knowledge and skills to make it happen.
---
---
Although doctoral degrees have traditionally gone to students focused on entering the research and teaching side of finance, that pattern is changing with the importance of high-speed trading and the development of increasingly complex derivative investments. Today, a PhD doesn't relegate you to a dusty office teaching undergrads; it can also be the ticket to some of the hottest and most cutting-edge positions open on the Street.
PhD Options for a Career in Finance and Banking
Most doctoral degrees are oriented toward preparing graduates to engage in research and teaching. You will typically be required to complete some direct teaching experience as part of the program. But some degrees will also equip you with the right skills and theory to find high-paying positions outside academia as well, in positions where applied research and analysis are breaking new ground in investing.
<!- mfunc search_btn -> <!- /mfunc search_btn ->
Some of the different types of PhDs to consider for either career path include:
Finance – A PhD in finance focuses heavily on the theoretical background of macroeconomics, financial markets and institutions, and asset pricing and portfolio management. You will learn about banking and monetary systems, and how they interact with corporate controls and capital formation, as well as how they are shaping and being shaped by markets.
Economics – Economics doctorates dive into both micro and macroeconomics and econometrics, studying the psychological and behavioral factors that go into the global economy. You'll probably study international trade and finance along with specific economic markets such as energy, resources, or information.
Business – A doctorate in business focuses on traditional aspects of business organization and management, including HR, accounting, information systems, and operational systems. These come in two flavors, the academically-oriented PhD, and the applied DBA (Doctor of Business Administration).
Financial Engineering – A PhD in financial engineering will lean toward the mathematical and stochastic underpinnings of modern financial markets, and how they may be analyzed and incorporated into pricing and investment management. These doctorates typically require a significant grounding in statistics and mathematics and dive right into the deep end with probability forecasting, econometrics, and computational finance.
Hard Sciences – It's also possible to aim for a career in finance and banking today by earning a PhD in a hard science such as mathematics, computer science, or statistics. Some doctoral programs in these areas already have focus areas in financial applications, but all can be tailored to provide you with the right sort of analytical tools and information processing techniques to add value to financial services firms and investment banks.
You may also find degrees that combine the subject above, such as PhDs in Finance and Economics. The nature of doctoral study is such that there is considerable room for designing your own curriculum and tailoring your studies to your individual goals, in conjunction with your faculty and advisors.
Doctoral programs may last between four and eight years. You will be expected to develop a thesis and defend it before a committee of faculty. You will probably undertake a period of study and research to back up your thesis, and you may also be involved in faculty research projects. It's not unusual to begin publishing during your studies, as well, building your reputation in the field.
Selecting the Right School for Your PhD in Finance
Different universities have different strengths in various financial studies areas. A university with a strong and traditionally respected business school may offer the best opportunities for economics and business PhDs, while a school that is better known for advanced computational studies and sciences may be a better choice for financial engineering or hard science doctorates.
The best choices are schools that have departments that are strong in both areas, with highly respected business schools alongside groundbreaking scientific programs, such as MIT, Stanford, or Columbia.
<!- mfunc search_btn -> <!- /mfunc search_btn ->
In either case, you will want to look closely at the faculty and resources available in the department running the program. Since doctorates are heavily dependent on research, finding a program that has close ties to Wall Street or a deep history of ground-breaking research in your area of study is important. It's also worthwhile looking at current faculty research projects to see if the interests of professors will line up with and support your own studies.
Is Accreditation Important When Considering a Doctorate in Finance?
Accreditation is an absolute must for schools that award doctoral degrees. Having a third-party assessment of a university conducted by a CHEA (Council for Higher Education Accreditation) and the Department of Education recognized accreditor is paramount in establishing their quality and ability to deliver the highest educational experience.
With some degrees, particularly those in business, you should also look further to find a program that has been accredited by one of the three CHEA-recognized specialty accreditors for business and accounting:
Many finance and economics doctorates are also awarded by business schools, but not all. In those cases, and for programs in mathematics or other hard sciences, a specialty accreditation is not crucial, but it is worth checking to see if the university business school holds one, since you may also take courses offered under their auspices.
What a Doctorate Can Do for Your Career Prospects and Paychecks
PhDs have enjoyed a certain resurgence on the street with the advent of high-speed, quantitative trading in the markets, though. Suddenly, the formulas that govern market behavior became a matter not for leisurely next-day analysis, but a necessary component of high-speed algorithmic trading systems that could make—or lose—billions in seconds.
Quants are the queen bees in many investment firms today, and that means they get the royal honey: top dollar paychecks that reflect their value to the firm.
According to the U.S. Bureau of Labor Statistics, here are the salary ranges for a few high-level finance jobs:
Management Analysts
Median – $84,940
Top 10% – $119,250
Lowest 10% – $49,700
Financial and Investment Analysts, Financial Risk Specialists, and Financial Specialists
Annual Average – $94,160
Top 10% – $154,310
Lowest 10% – $47,230
If these numbers leave you wanting more, fear not – they do not include commissions, bonuses, stock options and all the other incentive programs that made you want to gain a deeper understanding of the machinations and magic behind the world of finance in the first place
That kind of compensation isn't always consistent year over year, but when the bulls run, you can expect bonuses alone to exceed your base salary.
Salary ranges for academics can be better than most people assume as well. In 2018, an analysis by Poets and Quants revealed that even assistant professors at top-name business schools can bring in more than $200,000 annually, with fully tenured staff coming in at mid six-figures. Although it's a long road to follow, there's definitely a pot of gold at the end.
PhDs in Financial Planning vs. Finance and Banking
A doctorate in financial planning covers many of the same subjects as advanced studies in finance, but from a slightly different angle. As a newer field of study, with fewer programs available, financial planning is oriented primarily toward the investigation of investment principles used in a larger scope than simply investing. They will cover topics like:
Estate planning
Educational planning
Retirement and estate planning, including structuring wills, trusts, and other protective constructs
Tax planning
A financial planning doctorate may include the required educational component for a Certified Financial Planner (CFP) credential from the CFP Board as well, a set of nine specific courses in the topics that underline the fiduciary responsibility planners owe to their clients.
<!- mfunc search_btn -> <!- /mfunc search_btn ->
Although few PhDs actually work in the trenches as planners or traders, that perspective may be the most salient difference between the two career paths in general.
(Salary data for Financial and Investment Analysts, Financial Risk Specialists, and Financial Specialists and Financial Managers reported by the U.S. Bureau of Labor Statistics in May 2019. Figures represent state data, not school-specific information. Conditions in your area may vary. Information accessed March 2021.)
<!- mfunc feat_school ->
Featured Programs:
Sponsored School(s)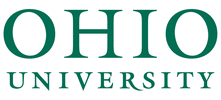 <!- /mfunc feat_school ->