People say high finance is a dog-eat-dog world. But if you're the top dog, that means living the good life and feasting at an endless buffet. And isn't that exactly what draws people to a career in finance?
You can't achieve that status without an edge, though, and for many, a master's degree or MBA is where that edge comes from.
<!- mfunc feat_school ->
Featured Programs:
Sponsored School(s)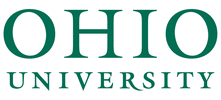 <!- /mfunc feat_school ->
---
---
If you produce, you're going to work your way up to senior positions. One golden rule in finance is that companies seek to maximize their own profits. If you're bringing in real money, you're going to be rewarded… or snapped up by another firm that understands your value.
<!- mfunc search_btn -> <!- /mfunc search_btn ->
Although master's degrees are not always needed to climb to those senior positions in finance, particularly for individuals promoted from within, the additional knowledge and expertise that comes with earning one is always valuable.
Master's and MBA Options for a Career in Finance
You can consider picking the right master's degree and concentration as your very first assignment in market and demand analysis. If you can't intuit what specialties the big firms are looking for, you might want to consider a different career path.
A master's degree confers a high degree of expertise in a relatively narrow field, which happens to coincide with work at the associate level in investment firms. That means it's vitally important to align your choice of degree to the type of work you want to do in the financial world. Understanding the strengths of the top degrees finance industry head-hunters look for will give you an angle on your career planning.
Master of Business Administration (MBA) – The venerable MBA is a general access ticket to success in the business world and it can apply to many roles in finance that require a broad overview of the operational and financial aspects of business. MBA graduates tend to be more well-rounded in international business considerations, and are sometimes preferred by the big multinational firms.
Master of Science in Finance – Finance degrees tend to be shorter and more narrowly focused than MBAs, dropping certain courses in operations, management, and marketing for a strict exploration of quantitative methods, accounting and finance.
Master of Financial Engineering – MFE degrees are aimed at prepping graduates for next-wave quantitative jobs in investing, preparing you with advanced studies in pricing and structuring, derivatives, and quantitative asset management strategies.
Master of Arts/Science in Economics – Economics master's, particularly those focused on econometrics, can give you the theory and technical ability to engage in advanced valuation and pricing work that are critical in investing.
Master's in Management – A MiM replicates the shorter span of a master in finance degree, while remaining focused on the traditional MBA aspects of management and business science, so offers a faster and more focused path into the industry.
Many of the above degrees offer one or more of the following concentrations that can help you zero in even further on your career goals.
Corporate Finance – This focus can prepare you for more specific roles in investment banking such as mergers and acquisitions work that require specialized credentials like the FINRA Series 79 – Investment Banking Representative license.
Financial Analysis – Offering a more heavily quantitative and analytical focus, this concentration will give you an edge in every sort of financial analysis and data-driven investment strategies.
Risk Management – If you're angling for a job in compliance, risk management can offer you the kind of expertise you need to spot and mitigate financial and operational risks.
International Finance – International finance studies are an obvious area to build knowledge in if currency trading or international investing are on your radar.
But just identifying the degree is only a small part of the process of finding the right program to supercharge your career. There are many other factors that are equally important.
Picking the Right School for Your Master's or MBA in Finance
If investment banking is the career track you're considering, you'll find that with the biggest and most prestigious banks, a master's or MBA is all but required. If you're angling for even an entry-level analyst position at top-grade firms like JP Morgan, a master's degree may be needed just to get in the door even at the analyst level.
Getting a master's degree is a big deal, but don't kid yourself… just getting the diploma doesn't make you a shoe-in at the top investment banks and trading firms. The quality of the degree is a big deal, and that has everything to do with where you earn it.
Find a School in the Right Location for Top Industry Connections
Even though the mechanics of modern finance all takes place online and at the speed of light, it's still very much a people business. To get the right connections and to get ahead, you have to be in cities where finance is king. Your classmates, instructors, and internship opportunities will all be weighted by location. London, New York, Chicago, and San Francisco will all have you in the thick of the action and making the right connections at the right firms.
Go for the Big Names in the Industry
It's no secret that there are certain schools that the big Wall Street firms prefer to hire out of. Get an MBA from the Yale School of Management or the University of Chicago and you are halfway home. Of course, not everyone can either get into or afford those programs, but you can maximize your chances by identifying a school with the right pedigree and connections to the Street.
Look for CFA Institute University Affiliates
Because it's a status that carries some weight on the Street, you will want to consider becoming a Chartered Financial Analyst (CFA). You'll have a much easier time of that if you choose a MScFi program that is a CFA Institute University Affiliate, which will have coursework that is closely aligned with the required knowledge on the CFA exam.
Accreditation is an Important Consideration When Selecting a Master's or MBA in Finance
Accreditation is just as important at the master's level as it is for bachelor's programs. Every major American university should have a general accreditation from one of the six regional accreditation agencies recognized by CHEA, the Council for Higher Education Accreditation and the U.S. Department of Education.
By engaging in exhaustive examinations of elements as diverse as marketing and curriculum development, those agencies establish a basic level of educational quality that is expected in the academic community.
They do not, however, validate specific types of programs or expectations in individual fields.
For that, with respect to business degrees, you should look for accreditation offered by one of the three CHEA-recognized specialty accreditation agencies:
AACSB accredits schools, while IACBE and ACBSP accredit individual programs. For MBAs, finding a business school that has been validated by one of these programs is well worth considering – you can be sure any employer will notice.
Since many finance and economics programs are also run under business schools, they can be accredited by one of these organizations to the same standard as an MBA.
<!- mfunc search_btn -> <!- /mfunc search_btn ->
In cases of quantitative-heavy master's in economics or analysis that might be offered through a math or data science department instead of a  business school, a specialty accreditation like this may not be available.
Online Master's Programs Offer the Flexibility Wall Street Pros Need
Online programs can be a perfect fit for ambitious individuals already working in the industry to earn their master's and get ahead without sacrificing earning potential or experience. If you've got a solid job and are looking for promotion and a salary bump, earning a master's is a great choice—but dropping the job and relocating to attend a traditional on-campus program is heading in the wrong direction. Even evening classes may not be flexible enough to accommodate your schedule if you're already working in the fast-paced world of high finance.
Online degrees provide the obvious solution, using technology to bring you advanced course content and close connections with classmates and instructors at any time of day, from any location in the world.
Online programs can also be less expensive than traditional master's degrees, and are frequently more flexible in terms of scheduling… you may be able to speed up courses and finish faster than scheduled, or, if life gets hectic, delay completion until it's more convenient.
Jobs and Salary Levels with a Master's in Finance
Commissions, bonuses, stock options and other incentive programs are the very things that incentivize finance industry professionals to perform, and they're also a major incentive for getting into the field in the first place.
That kind of compensation isn't always predictable from year to year, but when the bulls are running, you can be sure you'll be eating good. Since the real money in high finance isn't reflected in the basic data that comes back from surveys, you'll want to take this information with a grain of salt, keeping in mind that what you see here represents base salaries only.
Earning a master's degree in the finance industry puts fuel to the jets of your earning potential. Make no mistake, there's a lot of hard work ahead of you even after earning your degree, and, above all, you'll have to prove that you can perform in the high-pressure, high-stakes world of finance… but if you do, you can expect to be richly rewarded for it.
According to the U.S. Bureau of Labor Statistics, there are a variety of jobs available to you with a master's degree, including:
Securities, Commodities and Financial Services Sales Agents
Bottom 10%: $34,360
Median: $84,810
Top 10%: $140,790
Financial Managers
Bottom 10%: $68,370
Median: $129,890
Top 10%: $208,000
Top Executives
Bottom 10%: $62,290
Median: $104,690
Top 10%:  $208,000
Of course, where you are located has a lot to do with your salary level, although some of the highest paying areas may surprise you. For a Securities, Commodities, and Financial Services Sales Agent, here are the top-paying states:
New York: $132,290
District of Columbia: $106,490
Connecticut: $103,250
Massachusetts: $102,610
Alaska: $101,600
The Difference Between Finance and Financial Planning Master's Degrees
Although they cover many of the same subject areas and core material, there are some critical differences between a master's degree or concentration in financial planning, versus those in business or finance. Those differences revolve around the concept of fiduciary responsibility.
A Series 65 or 66 licensed investment advisor representative offering services as a financial planner has a much higher obligation to clients than just about anybody else in the financial services industry – they are legally obligated to make decisions that puts the clients' interests above their own or those of the firm. That means in-depth analysis and understanding of the client's needs and goals, and a rigorous ethical adherence to meeting them.
<!- mfunc search_btn -> <!- /mfunc search_btn ->
Because of that focus, financial planning degrees are aimed at preparing graduates to meet those fiduciary obligations, and often align with the educational requirements for the Certified Financial Planner (CFP) designation.
The additional coursework that this entails may not be of particularly use to most financial analysts or associates, who are likely to be more interested in the CFA charter.
(Salary data for Securities, Commodities and Financial Services Sales Agents,  Financial Managers and Top Executives reported by the U.S. Bureau of Labor Statistics in May 2019. Figures represent state data, not school-specific information. Conditions in your area may vary. Information accessed March 2021.)
<!- mfunc feat_school ->
Featured Programs:
Sponsored School(s)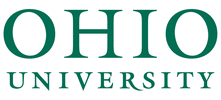 <!- /mfunc feat_school ->