Financial advisors are legally known as investment adviser representatives. The following guide details the process for becoming an investment adviser representative (IAR) or establishing an investment adviser (IA) firm in Kansas registered at either the state level with the Kansas Office of the Securities Commissioner or at the federal level with the Securities and Exchange Commission (SEC).
<!- mfunc feat_school ->
Featured Programs:
Sponsored School(s)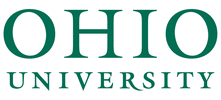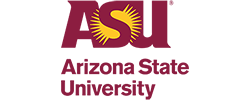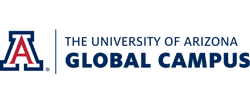 <!- /mfunc feat_school ->
Step 1. Get Your Education
Get the education you'll need to perform the job. When you become a financial advisor, your customers, potential clients, and colleagues will be able to review a summary of your qualifications by using the national registry that includes details on your education. Most successful financial advisors have earned a bachelor's degree or even a master's degree.
<!- mfunc search_btn -> <!- /mfunc search_btn ->
Financial advisors that have completed very specialized degree programs are becoming more common:
BA-Accounting
BS -Accounting
BA-Consumer and Family Financial Services
MS-Accounting
MS-Personal Financial Planning
MS-Finance
MBA-Accounting and Finance
MBA-Finance
PhD-Accounting
PhD-Finance
Ideally, your education will help you gain the knowledge you'll use every day when delivering investment advice to provide your clients with the best available options. Even without pursuing one of those highly specialized and often technical degrees, there are some courses to consider taking that could help you throughout your career. Some useful courses would include:
Business communications
Finance
Ethics, and especially ethics related to business decisions
Taxes
Management information systems and computer technology
Management or Leadership and Management
Behavior of persons, organizations, and groups
Statistics
Accounting
Managerial accounting
Economics
Marketing
Quantitative business applications
Law classes that address business
Earning any of these elective specialized certifications means that you will need to meet eligibility requirements defined by the granting organization. This will almost always include a bachelor's degree as the minimum required standard of formal education. You might also be required to demonstrate minimum experience requirements in the financial services industry. Specialized professional certifications that are available to professionals who are financial advisors include:
Chartered Financial Analyst (CFA)
Chartered Investment Counselor (CIC)
Personal Financial Specialist (PFS)
Chartered Financial Consultant (ChFC)
Certified Financial Planner (CFP)
Step 2: Register Your Firm in Kansas
(This step is required only if you will be starting your own investment advisory firm. If you will be starting your career by working with an existing firm, skip to Step 3)
<!- mfunc search_btn -> <!- /mfunc search_btn ->
Register your investment adviser (IA) firm through the Investment Adviser Registration Depository (IARD), which is a database maintained and administered by FINRA. All SEC and state-registered investment advisers use the IARD. Once you complete all of the steps in the registration process, your firm will be licensed by the Kansas Office of the Securities Commissioner.
Establish an IARD User Account and initiate FINRA's Entitlement Process. This will require you to complete the Entitlement Forms (Section 3). This form will provide your new IA firm with authorization to log on to FINRA's Web-based systems. Your firm will designate a Super Accountant Administrator (SAA) during this process. The SAA will gain access to FINRA's Firm Gateway and be able to complete the remaining steps.
Fund your IARD User Account account. All of the required fees are paid through this account. Your account must be funded to cover the following fees at minimum:
Initial IARD set up fees for state registrants are currently being waived (less than $100 million in assets under management)
$225 initial filing fee for SEC registrants with more than $100 million in assets under management
In Kansas the annual filing fee charged by the state is $100
Annual state filing fees of $55 for each IAR employed through the firm and licensed in Kansas
Exam fees for each IAR in the firm
Complete and submit Form ADV. This is an SEC form that details your firm's investment philosophy, fee structure, information on the personal background of IARs that work with your firm, and several other pieces of information. It will need to be completed and submitted through the IARD. An electronic version of this form is available on the IARD. You will need to select Kansas while completing the form as the primary state in which your firm will be doing business. This satisfies the firm registration requirements for the state of Kansas.
Complete and submit a Form U-4, Uniform Application for Securities Registration or Transfer for each investment adviser representatives (IAR) who will be employed by the firm. If you will act a representative of your own investment advisor firm and will also need to submit a U-4 specific to yourself. Additional steps for IAR testing and the licensing requirements are provided in Step 3.
Submit the following directly to the Office of the Kansas Securities Commissioner 109 SW 9th St., Ste. 600, Topeka, KS 66612
A surety bond for at least $35,000 if you will be taking direct custody of client assets.
Financial statements.
Copies of contracts and advertising to be used with clients.
A copy of your firm's supervisory procedures
A copy of the firm's privacy policy
A copy of the qualified custodian's new account form showing your third-party trading authority
A document identifying your firm's IARs
Requirements to Transact Business in Other States
After you register in Kansas, your firm can conduct a minimal amount of business in other states without needing to meet all of the registration requirements set by those other states. A small amount of client business is usually considered fewer than six clients. When adding a sixth client in any one state other than Kansas, you will need to register the firm in that new state using the IARD system. You will include paying all fees required by that state.
According to this De Minimis Exemption, RIAs that are properly registered in any state can conduct some small amount of advisory business in Kansas. They will need to register in Kansas when they add a fifth client.
Step 3: Get Your Registered Investment Adviser License in Kansas by Taking the Required Exam
As an investment adviser representative that services clients within Kansas and manages assets that total less than $100 million, you will be licensed and regulated by the Kansas Office of the Securities Commissioner. The services you render and professional conduct must be in compliance with the Kansas Uniform Securities Act.
Firms that have more than $100 million in assets under management will fall under the regulatory authority of the federal Securities and Exchange Commission (SEC). The state of Kansas and the SEC will both offer a waiver to the Series 65 examination requirements for any applicant that holds at least one of these professional designations:
Certified Financial Planner (CFP)
Personal Financial Specialist (PFS)
Chartered Investment Counselor (CIC)
Chartered Financial Consultant (ChFC)
Chartered Financial Analyst (CFA)
Register for the required exams. Kansas requires IAR candidates to take the following:
OR
Register:
Form U-4 Uniform Application for Securities Industry Registration or Transfer can be prepared and submitted through the Financial Industry Regulatory Authority (FINRA) web site. Form U-4 functions as both the exam application and registration application.
To schedule this exam, go to the FINRA website, and locate a Kansas Pearson Professional Center or Sylvan Prometric test site near you.
Plan to arrive at the test location about an hour before the scheduled examination time.
You will receive the test score immediately after you complete the exam.
Step 4: Ongoing Renewal and Update Requirements in Kansas
Investment Advisor Firm:
Registration renewals for both IA firms and the IARs that work for these Kansas based firms are completed using the IARD.
The license renewal processes will need to be completed before December 31st each year.
Kansas's renewal fees are $55 for each IAR and $100 for the IA firm.
You will also need to pay renewal fees for each additional state that the IAR is doing business with over five clients in.
There is an additional fee of $100 that must be paid to the IARD or renewal.
Form ADV must be updated annually
<!- mfunc search_btn -> <!- /mfunc search_btn ->
Investment Adviser Representatives:
As an investment adviser representative, you're expected to keep information on you Form U-4 current. Sole proprietors will need to make all required changes to the Form U-4 by themselves. An employee of an investment advisory firm will need to submit any changes through their firm's SAA. Form U-4 amendments are required to be made within 30 days of changes related to the following:
Name changes (marriage)
Change of residence or business address
Civil judgments
Jurisdictional changes
Customer complaints
Additional education completion
Disciplinary action
Additional Certifications
Additional, related or unrelated, business activities
Criminal records change