The term used by the Kansas Office of the Securities Commissioner to describe stockbrokers is broker-dealer (BD) agent. In order to become a BD agent in Kansas you'll be required to register with the Kansas Office of the Securities Commissioner, the Securities and Exchange Commission (SEC), and one of the industry's self-regulatory organizations. This step-by-step guide describes this process in full detail.
<!- mfunc feat_school ->
Featured Programs:
Sponsored School(s)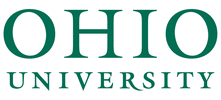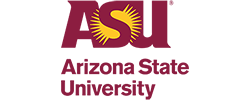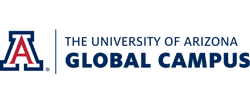 <!- /mfunc feat_school ->
Step 1. Get Your Education
Get a bachelor's degree. Although not a requirement for registration set forth by the Kansas Office of the Securities Commissioner, most firms will only sponsor you for a securities product exam if you've earned a degree.
<!- mfunc search_btn -> <!- /mfunc search_btn ->
Programs leading to the following degrees would be greatly beneficial to your career as a BD agent:
BS- Finance/Math/Business Administration
BA-Financial Services
BS- Economics/Accounting
Master of Business Administration
Take relevant classes. Courses centered on finance or math will prove especially helpful in this profession. Your degree program is likely to include:
Statistical modeling
Financial and tax planning
Advance mathematics
Economics and financial markets
Corporate finance and accounting
Risk management
Step 2: Pass the Required Exams
To take the exams required to become a licensed stockbroker, you'll need to first be sponsored by a broker-dealer firm.
Your sponsoring firm will help you complete the proper exam application forms:FINRA member firms will submit Form U-4 Uniform Application for Securities Registration or Transfer. Non FINRA-member firms will submit Form U-10, Uniform Examination Request for non-FINRA Members.
The form is then submitted electronically through the Central Registration Depository (CRD) along with the Kansas registration fee of $60 and the FINRA registration fee of $85 (Other SROs, as applicable, will charge additional fees). Please note that an FBI background check and credit history check are part of the application procedure.
Once your application is approved, you are registered to take the required exams, either the Series 65 – Uniform Investment Adviser Law Examination; or Series 7 – General Securities Representative Examination and the Series 66 – The Uniform Combined State Law Examination

The exam fees are: $245 (Series 7), $187 (Series 65).

The Kansas Office of the Securities Commissioner also requires you to pass either the Series 63 (Uniform Securities Agent State Law Exam) OR the Series 66 (Uniform Combined State Law Exam)

Schedule the exams through the testing location nearest you. You will have 120 days from your initial registration to schedule the exams.

Your employer will provide you the resources necessary to prepare for the exam. Arrive an hour before your scheduled exam time and be well prepared.
These computer based tests display the result immediately after completion.
<!- mfunc search_btn -> <!- /mfunc search_btn ->
You will be licensed as a broker-dealer agent in Kansas after successful completion of both examinations.
Step 3: Get On-The-Job Training From Your Firm
Your firm will provide further on-the-job training related to sales protocols and aligning clients with suitable investments. Expect your in-house training to combine some formal instruction with observation of sales calls in progress. Additional product knowledge training will likely cover:
Municipal, corporate and treasury bonds
Stocks and/or options
Mutual funds and variable contracts
Government securities
Shares of investment companies (open and closed ended)
Step 4: Maintain Your Registration with Continuing Education
Annual License Renewal and Fees
Your BD-agent license is renewed on the anniversary of your initial registration. License renewal and payment for applicable fees is processed by your employer through the Central Registration Depository. There will be a $60 fee assessed annually by the Kansas Office of the Securities Commissioner. Fees for additional states in which you do business would also be apply.
Continuing Education Requirements
All registered broker-dealer agents have to comply with the Securities Industry Continuing Education Program. This CE program comprises two parts:
The Regulatory Element
As part of the regulatory element, you have to complete a mandatory computer based training session within 120 days of your 2nd registration and once every 3 years after that.You will participate in the General Program (S101) if you are a series 7 professional, while series 6 professionals comply with the Variable Products Program (S106). There are four modules you'll be required to complete:
Corporate Finance; New and Secondary Offering
Public Communication
Client & Product Suitability
Customer Accounts & Trade and Settlement Practices
The Firm Element
The firm element is developed based on the recommendations set forth in the Firm Element Advisory. Firm Element training covers ethical sales practices in the context of regulatory compliance.
<!- mfunc search_btn -> <!- /mfunc search_btn ->
Updating your Form U-4
The Financial Industry Regulatory Authority maintains the BrokerCheck database that any client can access in order to obtain the public records information reflected on your U-4. It is your responsibility to communicate to your employer's compliance department the need to make material changes to your U-4 within 30 days of the occurrence of these changes. Such material information might include:
Mailing address
Disclosure of any civil, financial or criminal judgments against you
Pending or completed disciplinary actions against you
Customer complaints about you
The Kansas Office of the Securities Commissioner can be contacted at:
Office of the Securities Commissioner
109 SW 9th St., Ste. 600
Topeka, KS 66612-1215
Phone: 785-296-3307, 800-232-9580
Fax: 785-296-6872