Iowans expect financial planning professionals to be plainspoken straight-shooters… men and women who know their business and can get down to it without a lot of glad-handing and salesmanship. It's a very Midwestern approach to financial matters, but if you're serious about your business, you'll come to appreciate it, because practical, accurate planning isn't quickly forgotten by your clients. You'll be able to build a reputation, and a client-base, that will be steadfast and long-lived.
<!- mfunc feat_school ->
Featured Programs:
Sponsored School(s)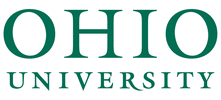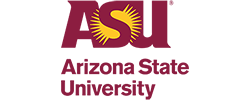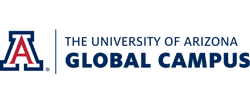 <!- /mfunc feat_school ->
The long-lived part has a great deal of impact on the future of financial planning in Corn Country here. Iowa's percentage of the population older than 65 years of age beats the national average by a full percentage point, at 17.5 percent as of 2019 according to the U.S. Census. That number is only going to increase as the big bump of residents from the Baby Boom heads toward retirement age; by 2030, the Bureau expects that percentage to increase dramatically to 22.4 percent of the state's total population. And most of them are going to be thinking hard about engaging a professional to take care of their retirement planning.
<!- mfunc search_btn -> <!- /mfunc search_btn ->
In line with that increase in demand for retirement and estate planning, Iowa Workforce Development expects an increase of 2.7 percent annually between 2008 and 2018 in the number of jobs available to personal financial advisors in the state. An increase of 2.8 percent yearly is expected for insurance sales agent positions including life/annuity agents who provide retirement planning services to the same segment of the population.
Of course, financial advising in Iowa is not entirely estate planning; the state also has a larger than normal percentage of younger residents, with 23 percent of the population under the age of eighteen. The young families raising those Iowans are going to need guidance on planning to meet their education costs as they go off to college, and securing their future through life insurance policies and other prudent investments. Whether you set yourself in a small town in farm country or cities like Iowa City or Des Moines, you'll find plenty of business in every aspect of financial planning.
Getting The Right Education to Become a Financial Planner in Iowa
You will have a hard time getting hired to handle that business if you don't get yourself the right education first, though. Once upon a time, it was enough to have ambition and an eye for investing; you could start out sweeping the floors at a brokerage and end up in a corner office.
Today, though, employers and clients alike want to see some evidence that you have the education to cope with complex modern financial and tax systems. Accounting, business, communication skills, and economics have all become enormously complicated, and only a formal college education will get you up to speed with them. That's why most of the professional certifications offered in the field require at least some college credit, and why you need to get serious about picking the right school and degree to prepare for your preferred career in financial planning.
Bachelor's Degrees for Financial Planners
Financial planning is a pretty big field, so that preparation can start off with all different sorts of bachelor's degrees, including:
Bachelor in Financial Planning
Bachelor in Financial Services
Bachelor in Accounting
Bachelor in Business
Bachelor in Trust and Wealth Management
A four-year degree covers more than just the subject of the major, though; you'll get a traditional liberal arts education that encourages critical thinking and equips you to practice your profession informed by history, social studies, psychology, and the many other factors that shape modern economic and financial systems.
<!- mfunc search_btn -> <!- /mfunc search_btn ->
But you still need to lay the groundwork for your specialization. That's why it's important to select a CFP Board-Registered program or minor. The CFP Board is the agency that awards the all-important Certified Financial Planner (CFP) credential, one of the most valued in the industry. They mandate specific coursework be taken by all applicants, and a Board-Registered program is the way to ensure you get it.
Explore our extensive list of Financial Planning Bachelor's Degrees.
Master's Degrees for Financial Planners
If for whatever reason—career change, forgetfulness, different objectives—you don't happen to enroll in a CFP Board-Registered program at the undergraduate level, you'll be relieved to find that they are available at the master's level as well. Not everyone goes on to earn a two-year master's degree, but they are a good way to switch career tracks or to position yourself to earn more and ascend to the top ranks of financial planners.
That's because a master's goes in-depth into the same subjects that you went over more broadly at the undergrad level. Degrees are offered in all the same subjects, but with more focus on theory and advanced applications; you'll have the opportunity to engage in innovative research in economics, valuation, regulation, or dozens of other subjects, and often to taken on internships that allow you to learn on the job as well as in a classroom.
Explore our extensive list of Financial Planning Master's Degrees.
Selecting an Accredited Degree Program
At either the undergraduate or graduate levels, making sure you are learning at an institution and from instructors who meet the highest standards of the American business community is key. Although almost all American colleges worthy of consideration will already hold a general accreditation that vouches for their basic academic credentials and resources, you should go further in looking specifically for schools or programs that hold a specialty accreditation from one of these three agencies:
Each of them offers a more in-depth look at business and accounting-specific programs than the general accreditors do. With close relationships between these three and the business community, they have the right perspective to evaluate degrees programs and business schools on the basis of the latest practices and expectations out in the real world. Through in-depth examinations of curriculums, instructors, and resources, they assure you of an education that will land you interviews and possibly jobs in all the right places.
Enrolling in a FinTech Bootcamp for Financial Planning
Another path to getting yourself in the door at hot financial planning firms is to look at fintech bootcamps. Fintech is the big new thing in the finance world, and it's so cutting edge that you won't get much training on it in college. But in-demand skills in cryptocurrencies, blockchain, and high-speed algorithmic trading are all available in intensive courses that last between weeks and months, which are offered both by private companies and big colleges such as:
Many of these are available either in person or online, on a full or part-time basis. In either case, they deliver their training through practical, hands-on coursework in a series of projects where you undertake realistic objectives using live data, taking you through subjects such as:
Ethereum blockchain applications
Solidity smart contracts
Advanced Excel analysis
Machine learning and AI-driven financial analysis
Predictive investing algorithms
Python-based financial programming
All of these are studied together with your cohort, a close-knit group that works together on these projects from start to finish. You learn from instructors who have active experience in the field and bring back fresh, informative takes on the latest developments in the field.
Almost all of these programs don't just set you up with advanced fintech knowledge, but also help you out with getting your new skills recognized and rewarded in the job market. Career services teams can help you with everything from polishing your resume up to landing an interview at a coveted employer. Whether you are looking to advance your career or just getting started, it can be a fast and cost-effective way to build your edge in financial planning.
Adding a Professional Certification to Boost Your Qualifications as a Financial Planner
Getting fintech skills are optional in financial planning right now, but getting a professional certification is not. While a college education is important—and, in fact, mandatory for getting any of these certifications—the real assessment of your worth in the financial fields comes through earning one or more of these professional certifications:
Chartered Financial Consultant (ChFC) – Requires 27 semester credit hours in specified courses, although not a completed degree, plus 3 years experience
Chartered Investment Counselor (CIC) – Not required; however, must hold a CFA, plus 5 years experience
Chartered Financial Analyst (CFA) – Hold 4 years combined professional and/or university experience
Certified Financial Planner (CFP) – Hold a bachelor's degree, plus 3 years experience
Personal Financial Specialist (PFS) – Have 75 hours personal financial planning education; also, hold a CPA, which requires a degree, plus 2 years experience
Offered by independent organizations that are tightly associated with their respective fields, these credentials assure employers and clients that you have both education, experience, and have demonstrated knowledge in the field that they can rely on.
For the CFP, the bachelor's degree has to be accompanied by at least 15 credits in 9 specified subject areas, all of which are covered in CFP Board-Registered programs. If you didn't happen to take one of those programs at any level, you are still in the game, however; the Board also has a number of registered certificate programs that can give you exactly what you need to qualify if you already have a degree.
How to Obtain an Investment Adviser License in Iowa
An investment adviser representative (IAR) works for an investment adviser (IA) company making recommendations and giving clients advice on which securities or financial vehicles to invest in. In order to become a licensed proprietor of an IA firm or an IAR who represents an existing firm, applicants must register with the Iowa Insurance Division through the Financial Industry Regulatory Authority's (FINRA's) IARD (Investment Advisor Registration Depository) system.
Passing the Uniform Investment Advisor Law Examination (Series 65), or both the General Securities Representative Examination (Series 7) and Uniform Combined State Law Exam (Series 66) is required investment advisor representatives, unless you qualify for a waiver. The following professional designations render applicants exempt from examination requirements:
Certified Financial Planner – CFP
Chartered Financial Consultant – ChFC
Personal Financial Specialist – PFS
Chartered Financial Analyst – CFA
Chartered Investment Counselor – CIC
Both national and regional firms serve locations across the state, and these are very likely your first stop on the employment ladder even if you hope to eventually open your own planning firm. They include Morgan Stanley, Ameriprise Financial, and the Bank of the West among others.
How to Obtain a Stockbroker License in Iowa
Broker-dealer agents and security agents are required to register with the Iowa Securities Bureau through the FINRA Central Registration Depository (CRD). Series 63 or 66 exams must be passed along with examinations pertaining to the specific products reps will be selling. The sponsoring broker-dealer firms make this determination based on their self regulatory organization's (SRO's) requirements, but the Series 7 is most common.
<!- mfunc search_btn -> <!- /mfunc search_btn ->
FINRA requires all securities sales agents to participate in continuing education (CE) throughout their careers, which is broken down into two parts. The first part, the Regulatory Element, must be taken after being a registered representative for two years. Then, every three years, registered reps must take the current version of the course to keep abreast of changes in regulations within the industry. Broker-dealer firms provide the second part of FINRA-required CE, known as the Firm Element. This yearly in-house training program is designed to keep registered reps up-to-date on any changes in product offerings and sales techniques impacted by the industry's ever-changing regulatory environment.
How to Obtain a License to Sell Life Insurance and Fixed Annuities in Iowa
The Iowa Insurance Division also licenses life insurance producers in the state who sell annuities, offering general financial and retirement planning services as a part of that process. Licensure is handled through the National Insurance Producer Registry (NIPR) online system. An examination specific to the life/annuity line of authority must also be passed, taken through Pearson VUE, a third-party exam proctor that has locations for testing open throughout the state.
Continuing education that must be fulfilled to maintain your licensure includes 36 hours of training every three years, with three of those hours specific to ethics related subjects. You'll have to pass each course with a minimum of a 70 percent grade in order to have it counted.
If a life insurance producer in Iowa wishes to deal in variable contracts, that is, variable life and/or variable annuities, that producer must have a securities license in addition to their active life insurance producer license. This involves passing the Series 6 or 7 exam in combination with either the Series 63 or 66 exam. Prior to variable contract licensure, these producers must also complete four hours of annuity-specific training. This is an initial licensing requirement and is not required for renewal. Continuing education that must be met for variable contracts producers include the mandates of the Iowa Insurance Division as well as those of the governing SRO.
<!- mfunc feat_school ->
Featured Programs:
Sponsored School(s)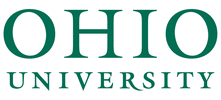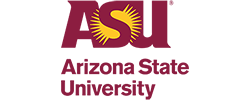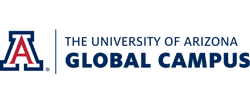 <!- /mfunc feat_school ->