If you're interested in becoming a financial advisor in Iowa, this step-by-step guide will provide instruction on how to register a new investment adviser (IA) firm of your own, as well as how to register as an investment adviser representative (IAR) so as to work for an existing firm. Included in this guide are details on the state level registration process through the Iowa Securities and Regulated Industries Bureau as well as the federal level registration process through the Securities & Exchange Commission (SEC).
<!- mfunc feat_school ->
Featured Programs:
Sponsored School(s)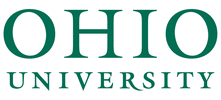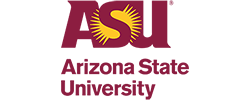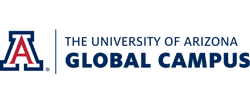 <!- /mfunc feat_school ->
The Iowa Uniform Securities Act applies to all investment adviser (IA) firms, investment adviser representatives (IARs), and firm principals with clients residing in Iowa.
Step 1. Get Your Education
Pursue a degree. Successful investment advisers often have a bachelor's or graduate degree from an accredited university. As an adviser, your educational credentials are made available to clients and regulators through the Investment Adviser Public Disclosure (IAPD) database. Potential clients place a lot of importance on education as they consider who to entrust with their financial assets.
<!- mfunc search_btn -> <!- /mfunc search_btn ->
A few of the degree programs worth considering:
PhD-Accounting or Finance
MS-Accounting, Personal Financial Planning, or Finance
MBA-Accounting and Finance or Finance
BA or BS -Accounting
BA-Consumer and Family Financial Services
Enroll in the right courses. Even without pursuing one of these specialized degrees, your education can provide you with the knowledge you'll need to offer the best possible recommendations to your clients. Some of the courses that can help you in your career include:
Business ethics
Taxation
Economics
Marketing
Computer information systems
Behavior of organizations, persons and groups
Statistics Accounting
Business communications
Finance
Quantitative applications in business
Business law
Management
Consider voluntary certification. There are strict eligibility requirements that must be met before you can attempt the exams that lead to professional certification. Requirements often include either a four-year degree at minimum or an equivalent level of financial industry experience. Although certification is not required to become registered as an investment adviser, you'll be exempt from additional series exam requirements typically required by the SEC and the Iowa Securities and Regulated Industries Bureau if you hold one of these designations:
Chartered Investment Counselor (CIC)
Chartered Financial Consultant (ChFC)
Chartered Financial Analyst (CFA)
Personal Financial Specialist (PFS)
Certified Financial Planner (CFP)
Step 2: Register Your Firm in Iowa
(This step is only required if you are interested in establishing your own IA firm. If you intend to begin your career working with an existing firm, skip to Step 3)
<!- mfunc search_btn -> <!- /mfunc search_btn ->
If your firm will manage or have discretionary authority over more than $100 million in client assets, you will be required to register with the federal Securities and Exchange Commission (SEC). State level registration through the Iowa Securities and Regulated Industries Bureau applies to firms that manage less than $100 million in client assets. This guide will describe how registration is processed through the Investment Adviser Registration Depository for both state and federal level IAs.
Complete and submit Entitlement Forms for your new investment adviser firm so as to be allowed access to the IARD system. Entitlement Forms will be submitted as hard copies by fax or mail to the fax number/address noted on the forms. Your designated Super Accountant Administrator (SAA) will be notified by email when access to the Firm Gateway has been granted. By accessing the Firm Gateway, the remaining steps can be completed.
Fund the IARD User Account. IA firm registration fees in Iowa include:
New firms with over $100 million in assets under management must pay an initial fee of $225
Initial filing fees in Iowa are $100 for the IA firm
Initial filing fees in Iowa are $30 for each IAR you employ
Complete and submit Form U-4, Uniform Application for Securities Registration or Transfer for each of the investment adviser reps you employ. If you will be operating your firm as a sole proprietorship, submit Form U-4 for yourself just as you would for an employee.
Complete and submit Form ADV electronically through the IARD. Check the box for Iowa as the state in which you'll be soliciting and engaging clients.
Transacting Business in Other States under the De Minimis Exemption
Once you are registered in Iowa, your firm will be permitted to conduct a minimal amount of business in another state without having to meet the registration requirements set by that state. A minimal amount of business usually means as many as four clients. When you add a fifth client in any other one state, you will need to register your firm in that state through the IARD system. You will also need to pay the fees required to register in that state.
Step 3: Take the Required Exams
Apply for the required exam(s) by completing Form U-4, Uniform Application for Securities Industry Registration or Transfer. The Super Account Administrator will submit this on your behalf through the IARD system along with the initial $30 filing fee.
You will receive specific registration instructions related to the required exam(s). You will be required to take one of the following as determined by your employer:

OR

You will be notified by email of your eligibility to schedule exam(s), at which point you'll do so through one of the Prometric Testing Centers or Pearson Professional Centers located in Iowa (Bettendorf, Coralville, Davenport, Iowa City, and Sioux City)
Arrive at your chosen testing location at least an hour before your scheduled examination time prepared to test.
You will be notified of your test score immediately after completing the exam.
Step 4: Ongoing Annual Renewal Requirements in Iowa
Investment Advisor Firm:

Renewals for IA firms and IARs in Iowa are processed completely electronically through the Investment Adviser Registration Depository
License renewal actions must be completed by December 31st every year
Iowa's renewal fees are $100 for the IA firm and $30 for each IAR in the firm
Renewal fees must also be paid for any other state(s) in which your firm is registered
An additional $100 administrative fee is paid to the IARD upon renewal
Annual updates to Form ADV are also required each year
<!- mfunc search_btn -> <!- /mfunc search_btn ->
Investment Adviser Representatives:
As an Investment adviser representative, you will be required to ensure that your employer's compliance department (Super Account Administrator) maintains current information on your Form U-4. If you are a sole proprietor, you must make any required updates to Form U-4 yourself. Employees of a firm must submit changes through their firm's compliance department in the event of changes to the following information:
Customer complaints
Disciplinary action
Additional Certifications
Residential address change
Additional education completion
Civil judgments
Jurisdiction changes
Name changes (marriage)
Additional business activities
Criminal record change