In the least populous state in the country, sometimes it seems like all the jobs are related in one way or another to ranching or tourism. But that doesn't mean there isn't also a lot of financial planning work to be done for the people who work in those industries. And the numbers bear this out, with the state registering a real demand for financial planning professionals. The Wyoming Department of Employment expects that job opportunities for personal financial advisors in the state will increase by 5.6 percent by 2021. Likewise, jobs for insurance sales agents, including life and annuity producers who offer financial planning services, should increase by 3.3 percent during that period.
<!- mfunc feat_school ->
Featured Programs:
Sponsored School(s)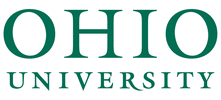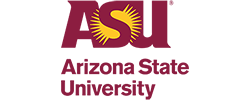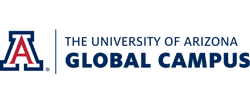 <!- /mfunc feat_school ->
It could be the fact that Wyoming is one of the few states without individual income taxes, which makes it a haven for wealthy individuals who are location independent and enjoy all of the grandeur the state has to offer. Or perhaps it is the substantial percentage of the population rocketing toward retirement age and suddenly concerned with the prospect of maintaining a stable income level in very uncertain economic times… according to the Census Bureau, as of 2019 the state was a full percentage point ahead of the general population in terms of residents over the age of 65.
<!- mfunc search_btn -> <!- /mfunc search_btn ->
Or maybe it's the demands of younger families and investors. While more than 92 percent of Wyoming residents have a high school diploma—well above the national average—only around 27 percent hold a bachelor's degree. There's a clear opportunity to expand the number of college graduates in the state, but families need help making sure they can pay for that education.
There's a big opportunity for financial planners in Wyoming to specialize in educational savings plans, also known as 529 savings plans after the section of the Internal Revenue Code that allows them. As tax-sheltered investment vehicles that are dedicated to college tuition savings, these are an important tool for families preparing to send their kids off to get a university degree in the future.
Unfortunately, out of all the states in the country, Wyoming is the only one that does not offer its own sponsored 529 plan for residents.
That means local families have to scramble to find other states in which they may be eligible to establish such plans… a task that is well worth turning to a professional advisor to handle.
With the right educational background and professional training, you can become one of those advisors. In a state where the average worker in 2019 made $49,760 according to Bureau of Labor Statistics data, you can be making six figures… $116,560, on average. But it's not an easy field to succeed in, and particularly not where prospective clients are thin on the ground, so you'll need ambition, drive, and a first-rate education to make it happen.
Getting The Right Education to Become a Financial Planner in Wyoming
Finance has become a much more complicated world over the past few decades. Exotic financial instruments, new government regulations, global investing options… offering responsible, accurate, and timely advice to clients takes a deep level of expertise in basic concepts like economics, accounting, business, and law. It's not a skill level you're going to get by watching a bunch of YouTube videos or reading a couple of books… a college education is definitely in the cards if you plan to become a financial planner.
You'll find that this is the expectation that is baked into the industry now as well. Most of the important professional certifications you may need to earn will require some level of college education, and employers and clients alike will want to see a degree on your resume before they even think about turning over some level of fiduciary responsibility to you.
Bachelor's Degrees for Financial Planners
At a minimum, this all means you will have to earn at least a bachelor's degree. These four-year programs blend subject-matter expertise in your major area with a course of general studies classes in subjects like history, social studies, languages, and the sciences… a classical liberal arts education. This time-tested approach results in graduates who are not only skilled in the specific areas of finance and economics, but who also have the ability to perform critical reasoning and analysis and to communicate clearly with clients and colleagues. That's exactly what employers are looking for today.
Your major is open to your personal goals and preferences, but common bachelor's degrees used as preparation for financial planners include:
Bachelor in Financial Planning
Bachelor in Financial Services
Bachelor in Accounting
Bachelor in Business
Bachelor in Trust and Wealth Management
The only real restriction is that you should pick a major or associated minor that is a CFP Board-Registered program. The CFP Board is the organization that offers the coveted Certified Financial Planner (CFP) credential, a hallmark for successful planners. Part of their requirements, however, are that you take at least 15 credits of coursework in 9 topic areas, ranging from ethics to educational planning, in order to be considered for the CFP. A Board-Registered program is guaranteed to include those necessary courses.
Check out our comprehensive list of Financial Planning Bachelor's Degrees to launch your career in Financial Planning
Master's Degrees for Financial Planners
It is also possible to find Board-Registered programs at the master's degree level, if you happen to be coming into financial planning from a different field entirely, or elect to take then next step up from the bachelor's level to boost your career prospects.
There are many other good reasons to consider an advanced degree than just covering your CFP requirements, though. A master's is something you'll find on the resume of almost every executive working in the upper ranks of major national planning and investment firms; you'll see them hanging on the wall of successful independent planners, and in the background of the people who are consistently tapped by the wealthiest and savviest investors.
<!- mfunc search_btn -> <!- /mfunc search_btn ->
That's because a master's degree gives you unparalleled preparation in the fields of finance, business, and economics. You rub shoulders with some of the foremost academics in the field, working with them on researching and developing new analytical approaches and investing theories, understanding complex financial instruments and global trade, and examining historical trends and predicting future market developments. It's a clear path to build your qualifications to take a spot in the top ranks of the industry, if you choose to pursue it.
Check out our comprehensive list of Financial Planning Master's Degrees to launch your career in Financial Planning
Selecting an Accredited Degree Program
Accreditation, at both the graduate and undergraduate levels, is often taken for granted by American college students. The process is a victim of its own success—the American college experience is globally celebrated because of the high standards and consistent quality it offers, all of which is the outgrowth of independent accreditation that upholds those aspects.
But future financial planners need to pay more attention to accreditation, because in such a specialized field, specialty accreditation is also important… but not nearly as widely granted. So you need to look for schools or programs that hold accreditation from one of these three specialty accreditors:
They go beyond the general accreditation considerations by looking specifically at the business-related elements of those programs; ensuring that the curriculum is lined up with current American business practices, validating the qualifications of instructors, checking on the resources available to students and connections to local industry for valuable partnership and internship opportunities. You'll boost your education and your prospects by picking a specialty-accredited program.
Enrolling in a FinTech Bootcamp for Financial Planning
College is important, but it isn't everything. You can think of it as an initial launch for your career, but you're going to need some boosters from time to time to keep your education current and in line with the cutting-edge of a fast-changing industry.
One of the best ways to do that is to enroll in a fintech bootcamp.
Bootcamps are fast-paced, no-nonsense, hands-on courses of instruction in some of the latest and most in-demand subjects in the industry. Fintech is rapidly changing the face of the financial world through new combinations of high-tech and financial instruments such as cryptocurrencies and high-speed algorithmic trading.
New developments in the field are constantly trickling out, so bootcamps cope with the pace by running over short periods, only weeks or months, and constantly adjusting their curriculum to match the hottest demand. That includes subjects like:
Advanced Excel analysis
Python financial programming libraries
AI and machine learning financial analytics
Blockchain technology like Ethereum
Smart contracts such as Solidity
You learn all this from experienced instructors with direct, first-hand experience, and you do it through a series of hands-on projects that you complete as a team with your fellow students. They use real-world data and offer challenges similar to what you will face in the field, so it's an excellent way to absorb the most current tools and techniques.
There are a wide variety of programs available, some from commercial bootcamp operators, and others from established universities, such as the ASU FinTech Boot Camp, open to Wyoming residents online and on a part-time basis. Online is a big deal for most Wyoming residents, since it opens up a lot of possibilities that are otherwise scarce on the ground here; part-time, conducted on evenings and weekends, is even better since it allows working professionals to build up their expertise without sacrificing their paycheck.
If you're not currently working, or want to work your way up the ladder at your current employer, you'll also be happy to find that most bootcamps also come with dedicated career services teams. These aspects of the program work on helping you showcase the skills you are building on the technical side of the bootcamp, filling out your resume and putting together a portfolio that will impress prospective employers. You'll graduate with everything you need to boost your prospects of higher compensation and bigger responsibilities in the finance industry.
Adding a Professional Certification to Boost Your Qualifications as a Financial Planner
Although the finance industry is always on the lookout for folks with the latest and sharpest skillsets, it's a very traditional field in some ways. One of those is a clear preference for candidates who have earned one or more of these important professional certifications:
Chartered Financial Consultant (ChFC) – Requires 27 semester credit hours in specified courses, although not a completed degree, plus 3 years experience
Chartered Investment Counselor (CIC) – Not required; however, must hold a CFA, plus 5 years experience
Chartered Financial Analyst (CFA) – Hold 4 years combined professional and/or university experience
Certified Financial Planner (CFP) – Hold a bachelor's degree, plus 3 years experience
Personal Financial Specialist (PFS) – Have 75 hours personal financial planning education; also, hold a CPA, which requires a degree, plus 2 years experience
Certifications serve as a kind of instant validation of your competency and reliability for employers or clients. They all involve some combination of a strong ethical track record, demonstration of knowledge through written tests, real-world experience in the field, and formal education with some college credits behind it. The most stringent, such as the CFP, require a full bachelor's degree, and the CFP itself requires mandatory studies of certain specific subjects. If you didn't get those covered in a Board-Registered program at some point during your schooling, you can still take a Board-Registered certificate program after you have graduated in order to meet that requirement.
How to Obtain an Investment Adviser Representative License in Wyoming
The Wyoming Secretary of State Compliance Division requires investment advisor (IA) firms or investment adviser representatives (IARs) to license or register at the state level unless they have 5 or fewer Wyoming clients per year and no place of business within the state. In order to legally work as an IAR in Wyoming, one must register with the Financial Industry Regulatory Authority's (FINRA's) IARD (Investment Advisor Registration Depository) system.You will need to pass the North American Securities Administrators Association's (NASAA's) Series 65 examination, or the Series 7 examination in combination with the Series 66 Examination, unless you hold one of the following professional certifications or degrees:
Certified Financial Planner (CFP)
Chartered Financial Consultant (ChFC)
Master of Science in Financial Services (MSFS)
Chartered Financial Analyst (CFA)
Personal Financial Specialist (PFS)
Chartered Investment Counselor (CIC)
Investment advisory firms with offices located in Wyoming are pretty thin on the ground, in this, the second most sparsely populated state in the nation. But you may still start off your career at one of the big national firms like Raymond James or Wells Fargo, or angle for a more regional firm like Wind River Capital Management or Wyoming Wealth Management. But the fact that there are relatively few major shops in financial advising also signals opportunity, since there is more room for you to strike out on your own and put together your own practice once you build up the client list for it.
How to Obtain a Stockbroker License in Wyoming
Broker-dealer agents must be licensed in the state by the Wyoming Secretary of State as well as registered through the FINRA Central Registration Depository (CRD). This requires passing the Series 63 Uniform Securities Agent State Law Examination or the Series 66 Uniform Combined State Law Examination, along with the Series 6 or 7 exams depending on the investment vehicles they will deal in.
<!- mfunc search_btn -> <!- /mfunc search_btn ->
Continuing education (CE) is required by FINRA in order to maintain a securities sales agent license. This involves taking a computer-based refresher course, referred to as the Regulatory Element of CE, after the end of the second year in practice, then every three years afterwards. The second component of securities sales agent CE is the Firm Element, which must be provided by the broker-dealer firms that operate in Wyoming. This consists of in-house training programs for employees to keep them abreast of changes in the industry's regulatory environment that may affect sales practices and financial products.
How to Obtain a License to Sell Life Insurance and Fixed Annuities in Wyoming
The Wyoming Insurance Department licenses life insurance producers in the state. These producers may also deal in fixed annuities, which are one of the most popular financial products for those planning for retirement. Residents of Wyoming who are at least 18 years old may apply for a life insurance producer license. No pre-licensing education is required in Wyoming; however, the specific exam for the line of insurance in which one wishes to work must be passed. Testing is handled by the independent proctoring firm Pearson VUE.
After licensure, continuing education requirements of 24 hours must be met during every two-year licensing period; three of these hours must be specific to ethics.
Variable annuity licenses allow insurance producers to work with these often higher-yield annuities, which have a stock market component. These specialized products require licensure through the Wyoming Insurance Department as well as registration through FINRA's CRD system. Passing the Series 6 or 7 exam, plus the Series 63, allows life insurance producers to add these products to their suite of offerings.
<!- mfunc feat_school ->
Featured Programs:
Sponsored School(s)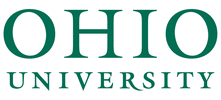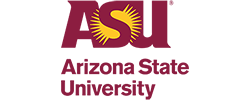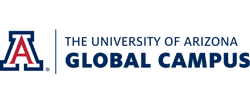 <!- /mfunc feat_school ->