Stockbrokers, also identified as securities agents or registered representatives, are salespersons who work for brokerage firms. If you want to become a stockbroker in Wyoming licensed by the Wyoming Secretary of State Compliance Division, the following steps will help you to achieve your goal.
<!- mfunc feat_school ->
Featured Programs:
Sponsored School(s)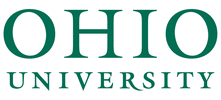 <!- /mfunc feat_school ->
Step 1. Get Your Education
The Wyoming Secretary of State Compliance Division does not specify that stockbrokers must have a college degree in order to become licensed to work in the state. Nevertheless, most brokerage firms in the state want their agents to be college graduates.
<!- mfunc search_btn -> <!- /mfunc search_btn ->
If you graduate with one of these degrees, you will greatly increase your chances of being hired by a Wyoming broker-dealer firm:
BS-Business Administration
BS-Business Economics
 BS-Finance
BS-Management
BA-Marketing
Enroll in college classes that will provide you with a glimpse into the daily duties of a broker-dealer agent. These courses will be in the major subject areas of economics, finance, and business. Financial industry professionals place the highest value on courses within the following major subject areas:
Economics
Personal finance and investments
Accounting
Working capital management
Business ethics
Legal environment of business
Risk management
Financial markets and institutions
Business strategy and policy
Behavioral/organizations psychology
Productions and operations management
Step 2: Take the Required Exams
Association with a brokerage firm in Wyoming is mandatory prior to registering to take securities exams. This may be achieved through searching for available securities agent positions at Wyoming-based broker-dealer firms. Your college professors and instructors, fellow students, and professional organizations are often able to assist you in finding such positions.
You must submit a completed Form U-4, Uniform Application for Securities Registration or Transfer to register for securities exams. Your firm's compliance department should be able to assist you in completing this form and submitting it through the Central Registration Depository (CRD) system.Wyoming requires that you pass either the Uniform Securities Agent State Law Examination (Series 63) or the Uniform Combined State Law Examination (Series 66).Ask your firm which other specific securities exam they prefer – usually the Series 6 (Investment Company Products/Variable Contracts Representative) or Series 7 (General Securities Representative). Your firm will pay the examination fees, which are currently as follows: Series 6 – $40, Series 7- $245, Series 63- $147, Series 66 – $177.

You must include personal information including your identification, employment background, educational background and degrees held, information on your broker-dealer firm, etcetera. FINRA charges a fee of $85 to process your Form U-4, which your broker-dealer firm should pay.
You must also supply FINRA with a copy of your fingerprint. Your broker-dealer firm should be able to help you in this process. If not, check with local law enforcement to see if they will help you. FINRA charges your broker-dealer firm $30.25 for fingerprint card processing.
Wyoming's filing fee for registration is $35, and is paid by your broker-dealer firm to FINRA when you submit the Form U-4.
Non-FINRA broker-dealer firms may sponsor you in your quest to become a registered Wyoming securities agent. If your sponsor is not a FINRA member, enroll for your FINRA exams on the FINRA website

. Upon receipt of your eligibility information from a sponsoring organization, FINRA will email enrollment instructions to you.

After FINRA processes your application, you may register for a general securities exam (Series 6 or 7, depending upon your firm's preference).
After passing the general securities exam, you may register for a state securities exam (Series 63 or 66, depending upon your firm's preference).
You have 120 days to schedule securities exams after registering. Once your registration becomes active, you will be allowed 120 days to schedule the securities exams. Pearson and Prometric testing centers, both in Casper, administer the examinations. You may only schedule one securities examination per day, so make sure to plan and schedule them suitably.
FINRA offers study guides and practice tests for the securities exams. On exam day, get to the testing center at least an hour before exam time. Bring any required materials that you were told to bring at the time of your registration for the examinations.
As soon as you have finished the exam, you will be notified of your score on screen. Passing the two required security exams will designate you as a licensed securities agent in Wyoming.
<!- mfunc search_btn -> <!- /mfunc search_btn ->
Step 3: Get Your On-The-Job Training
In order to prepare for your new position as a registered Wyoming securities agent, you should expect that your firm will have you undergo some on-the-job training. This may involve training through group settings or by shadowing a fellow securities agent for a few days.
During training, you will learn about the securities products with which you will work. Some of these may include:
Stocks
Hedge funds
Venture capital
Mutual funds
Municipal and government securities
Corporate securities
Unit investment trusts
Variable annuities/variable life insurance
Direct participation programs
Step 4: Ongoing Requirements for License Renewal and Continuing Education
Annual License Renewal and Renewal Fees
Wyoming requires all licensed securities agents to renew their licenses annually, by December 31 of each year. It is the responsibility of your broker-dealer firm to pay $35 renewal fee through the CRD (Central Registration Depository) system, which will distribute it automatically to the Wyoming Secretary of State Compliance Division.
Continuing Education Requirements
The Securities Industry Continuing Education Program was designed to keep registered securities agents abreast of changes and updates in regulations and industry developments. There are two components to this program:
The Regulatory Element
After being licensed for two years, you must complete the Regulatory Element component of continuing education. It must be taken again every three years after your second licensing anniversary.If you are Series 7 licensed, you must take the S101 General Program. This training program consists of four modules covering topics such as sales practices, ethics and law, compliance, and regulatory standards. These categories are touched upon during S101 training:

Communications with the Public
Client to Product Suitability
New and Secondary Offering and Corporate Finance
Handling Customer Accounts and Trade and Settlement Practices
<!- mfunc search_btn -> <!- /mfunc search_btn ->
The Firm Element
Every broker-dealer firm administers this component of continuing education annually. FINRA instructs all firms on which topics are of current interest to financial industry professionals, and firms then design training programs around these topics, which may include:

Business continuity
Updates to FINRA rules and securities regulations
Sales practices
Arbitration rules

Updating your Form U-4
If there are any alterations to your Form U-4 securities registration information, contact the compliance department of your firm immediately. Such changes could consist of:

Changes to your address
Name changes
Marital status updates
Disciplinary actions against you
Customer complaints against you
Criminal disclosures against you
Termination of your employment
Form U-4 information is accessible to the public through FINRA's BrokerCheck.