West Virginia is a state that is rapidly going gray.
No, it's not just the characteristic glow from the trees of the Blue Ridge Mountains… that sheen you are seeing among Mountaineers comes from something far more human: age.
<!- mfunc feat_school ->
Featured Programs:
Sponsored School(s)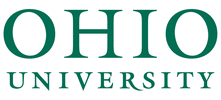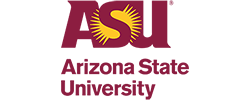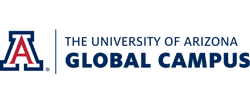 <!- /mfunc feat_school ->
According to the Census Bureau, in 2019, more the 20 percent of West Virginians were already over the age of 65. That's a full four points more than the overall population of the United States. And the trend will only accelerate… the Bureau estimates that the percentage will be 30 percent or more by 2030, courtesy of aging Baby Boomers in the population.
That's a golden opportunity for financial planners here, who can count on folks nearing and entering retirement to be paying more attention than usual to their financial affairs, and quite likely reaching out to trusted advisors to assist in ensuring they have the plans and funds to live comfortably through their own golden years.
<!- mfunc search_btn -> <!- /mfunc search_btn ->
That trend is part of what has lead WORKFORCE West Virginia to predict an increase of 5.9 percent by 2021 for positions for personal financial advisors in the state. That's well above most states, and covers not just planners who will specialize in retirement, trust, and estate planning, but also those catering to more general needs in the state… educational planning, investment advising, wealth allocation, asset management. West Virginia is not among the most wealthy of states, but it's one where folks take care of what's theirs, and that means getting the best advise possible when it comes to personal finances.
You don't want to let them down. That means you need to get the right education and training to do right by your clients before you becoming a financial planner in West Virginia.
Getting The Right Education to Become a Financial Planner in West Virginia
Let's face it, West Virginia gets a bad rap for education. It's true that the number of citizens here who hold bachelor's degrees is about ten percent less than the national average, but prospective financial planners should look at that in another light: earning a degree in the field is going to give you a definite leg up on the competition. And West Virginia has some fine colleges, turning out graduates that can stand proudly up against any in the nation.
Whether you earn your degree in-state or elsewhere, however, you are definitely going to need one to become a financial planner. Employers and clients alike want to see someone who has gone to university in any position of fiduciary responsibility. Beyond that, most of the important professional certifications that are awarded in the industry require at least some college education. Just as important, college will genuinely help you learn the skills and technologies that you will need to master to become successful in the field.
Bachelor's Degrees for Financial Planners
For all practical purposes, a bachelor's degree is the entry level requirement for new financial planners entering the industry today. With a combination of domain-specific knowledge and training and a broad base of liberal arts courses, such as history, languages, and social studies, you get both important financial economic skills and the kind of analytical and communication skills you need to assess the global economy and successfully communicate with clients.
Most prospective financial planners will start off with a major in one of these closely related fields:
Bachelor in Financial Planning
Bachelor in Financial Services
Bachelor in Accounting
Bachelor in Business
Bachelor in Trust and Wealth Management
The truth is, though, that you can make a go of becoming a financial planner with just about any sort of degree, as long as you stack up your electives and pick the right minors along the way. That's because a bachelor's degree is a big part of the ticket to earning an all-important CFP (Certified Financial Planner) credential, one of the most respected certifications in the industry.
The degree itself can be in any topic, but you need to include 15 specific credits in 9 subject areas that are guaranteed to be included only in CFP Board-Registered programs. Pick one of these as your major or minor and you are all set.
Check out our comprehensive list of Financial Planning Bachelor's Degrees to launch your career in Financial Planning
Master's Degrees for Financial Planners
You'll have another shot at getting the required credits for the CFP if you choose to go on to a master's program on top of your undergraduate degree—master's programs are found on the Board-Registered list as well.
But that's the least of your reasons for moving on to an advanced degree in financial planning or a related field. Master's graduates are the people you will find in the top ranks of planners working with high-net-worth clients or as managers and leaders in major investment and advising firms. Your path to joining them runs through the same sort of two-year education they have earned.
<!- mfunc search_btn -> <!- /mfunc search_btn ->
That means in-depth investigations into finance, economics, accounting, and business studies. It means research, both independent and guided by professors who are acknowledged experts in the field. It means internships at top firms, and one-on-one contact with thought leaders in the industry today. That sort of preparation earns you the most respect and the highest salaries in the planning industry.
Check out our comprehensive list of Financial Planning Master's Degrees to launch your career in Financial Planning
Selecting an Accredited Degree Program
Accreditation is an under-appreciated element of selecting colleges in America today. That's because most universities here can be counted on to have a general accreditation from one of the six major regional accrediting firms that are recognized by the Department of Education and the Council for Higher Education Accreditation (CHEA). That means they've been evaluated and found to meet all the common standards that students, government, and the community expect of a college education.
But if you are angling for a degree in a highly specialized field like finance or business, it pays to look for an additional layer of accreditation. That means a specialty accreditation in business or accounting from one of these three CHEA-recognized bodies:
With a more specific view to the kinds of demands the business community puts on college grads, they go through programs and schools with a fine-tooth comb to ensure that curriculums, instructors, and school resources are equal to the task of turning out first-rate candidates… the kind that you want to be.
Enrolling in a FinTech Bootcamp for Financial Planning
All your hard work and learning in college won't be the end of your studies, though. Finance is an industry that is constantly evolving, and if you don't evolve with it, you'll get left behind.
Currently, the hot new thing sweeping finance is fintech, the combination of exotic financial instruments and approaches and high technology. Fintech is bringing a wave of developments in high-speed trading, big data investment analytics, and cryptocurrencies from the cutting-edge to the mainstream. The elite financial wizards that are shepherding that transition are some of the highest paid in the industry, but they didn't get their skills in college.
Instead, it's quite likely that they picked them up in something like a fintech bootcamp… which is exactly where you might find yourself as well.
Bootcamps operate on a much shorter timeline than college programs, taking only weeks or months to jam information down your throat. And it's not just information; bootcamps practice learning by doing, putting you and your fellow students through a series of projects that give you hands-on experience with the latest techniques and technologies, including:
Advanced Excel analysis
Python programming and financial library use
AI and machine learning analysis
Cryptocurrencies and blockchain tech like Ethereum
All of it comes from instructors who have been drawn directly from the ranks of practicing fintech pros, so you are getting the tips from people who have been there and done that already.
Bootcamps are available from both private providers, and, increasingly, from colleges themselves, putting their academic horsepower behind the concept. In West Virginia, you have access online to the following part-time programs in that vein:
Like other bootcamps, these also offer an extensive career services boost to help you polish your resume, hone your interviewing skills, and put together a project portfolio that will knock the socks off potential employers. Whether you are angling for advancement in your own company or searching for a fresh position with a better paycheck, a fintech bootcamp can help pave the way.
Adding a Professional Certification to Boost Your Qualifications as a Financial Planner
Part of the point of getting a college education before going into financial planning is in order to qualify yourself for some of the important professional certifications that are the currency of the industry. Those include:
Chartered Financial Consultant (ChFC) – Requires 27 semester credit hours in specified courses, although not a completed degree, plus 3 years experience
Chartered Investment Counselor (CIC) – Not required; however, must hold a CFA, plus 5 years experience
Chartered Financial Analyst (CFA) – Hold 4 years combined professional and/or university experience
Certified Financial Planner (CFP) – Hold a bachelor's degree, plus 3 years experience
Personal Financial Specialist (PFS) – Have 75 hours personal financial planning education; also, hold a CPA, which requires a degree, plus 2 years experience
You'll note that the education is only a part of the qualifications. You also need a certain amount of experience, and typically have to pass a knowledge-based test, as well as having sterling ethical credentials and no black marks on your record. That makes a certification an instant stamp of approval that both clients and employers will look to before placing their faith in you as a financial manager.
You'll also recall that the CFP has a special qualification, which is that you must have not just the bachelor's degree, but also 15 credits in 9 subject areas at the college level, as defined by the CFP Board. But if you didn't cover those as an undergrad or graduate student, there are Board-Registered certificate programs available that will allow you to catch up and become qualified even after you have already graduated.
How to Obtain an Investment Adviser Representative License in West Virginia
The West Virginia State Auditor's Office Securities Commission is charged with the responsibility of registering and licensing investment adviser representatives (IAR) and investment adviser (IA) firms in the state that manage client assets that total less than $100 million. Under the West Virginia Uniform Securities Act, if you want to work as an IAR in the state, you'll need to pass the North American Securities Administrators Association's (NASAA's) Uniform Investment Advisor Law Examination (Series 65 Exam); or the General Securities Representative Examination (Series 7 Exam) in conjunction with the Uniform Combined State Law Examination (Series 66 Exam). Both state and federal level registration are done through the Financial Industry Regulatory Authority's (FINRA's) IARD (Investment Advisor Registration Depository) system.
Well-known national and regional investment adviser firms have offices throughout West Virginia, and you're pretty likely to at least get your first start in the field working at one of them. Among these are Huntington Wealth Advisors, Morgan Stanley Smith Barney, and Edward Jones. But with a few years of experience under your belt, the right professional certification, and your own list of clients, you're free to strike off on your own by registering your own IA firm in the state, or to go to work at one of the smaller, more boutique wealth management firms catering to high-net-worth individuals in the region.
How to Obtain a Stockbroker License in West Virginia
Broker-dealer agents must also register with the West Virginia State Auditor's Office Securities Commission, as well as with the Financial Industry Regulatory Authority (FINRA) Central Registration Depository (CRD). These securities and commodities agents must pass the Series 63 examination in combination with at least one other exam, or the Uniform Combined State Law Examination (Series 66) by itself.
<!- mfunc search_btn -> <!- /mfunc search_btn ->
Continuing education required of registered securities representatives is mandated by NASAA and FINRA and comes in two parts: the Regulatory Element and the Firm Element. The Regulatory Element requires all registered representatives to take a computer-based refresher course after being registered for two years, then every three years thereafter. The Firm Element is provided by BD firms to keep their registered reps abreast of regulatory changes that may impact sales practices and product offerings and is provided yearly.
How to Obtain a License to Sell Life Insurance and Fixed Annuities in West Virginia
The West Virginia Insurance Commission licenses life insurance producers, who may also sell fixed annuities, which are among the most common investment vehicles used by individuals planning for retirement.
Before you will be allowed to take the licensing exam, you'll have to undergo 20 hours of pre-licensing education per line of authority through an approved provider. The exam itself is given by the third-party test proctor Pearson VUE, must be completed prior to licensure. Under the West Virginia Annuity Rule, all agents who sell annuities must complete a one-time four-hour long annuity-training course prior to engaging in that sales activity. In order to maintain your license, you'll have to undergo continuing education to include 24 hours every 2 years, with 3 of those hours being in ethics courses.
Those interested in becoming variable life and variable annuity sales agents must pursue securities sales agent registration through FINRA in addition to their insurance license. This involves passing the Series 63 exam as well as either the Series 6 or 7 exams. Additional continuing education requirements apply to variable annuity agents. Variable annuity agents must meet both FINRA's and the Insurance Commission's continuing education requirements to maintain both licenses.
<!- mfunc feat_school ->
Featured Programs:
Sponsored School(s)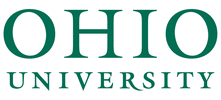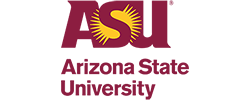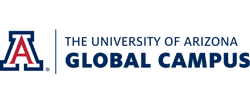 <!- /mfunc feat_school ->