If you're looking for information on how to begin the registered investment adviser (RIA) process in West Virginia or simply register as an investment adviser representative (IAR) of an existing investment adviser firm, this guide is for you. Here you will find links to online resources in addition to a detailed four-step process. This guide covers state level registration through the West Virginia Office of the State Auditor Securities Commission, as well as federal registration through the Securities and Exchange Commission.
<!- mfunc feat_school ->
Featured Programs:
Sponsored School(s)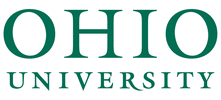 <!- /mfunc feat_school ->
Step 1. Get a Degree
The importance of a solid education can't be stressed enough. A bachelor's degree is the most widely accepted level of education for an investment adviser. Once you have graduated from an accredited university, a copy of your educational documents will be uploaded to the Investment Adviser Public Disclosure (IAPD) system. The purpose of this is to keep track of your professional credentials as well as allow the public to view your information.
<!- mfunc search_btn -> <!- /mfunc search_btn ->
Knowing that clients can look up your information, is just another reason to pursue one of these degrees:
BA-Consumer and Family Financial Services
BA-Accounting
BS-Accounting
MS-Accounting
MS-Finance
MS-Personal Financial Planning
MBA –Finance or MBA-Accounting and Finance
PhD-Accounting
PhD-Finance
Certain courses are structured to better assist you in becoming and IAR, they are:
Business communications
Computer information systems
Finance
Economics
Statistics
Management
Marketing
Taxation
Behavior of organizations, groups, and persons
Business ethics
Business law
Quantitative applications of business
Accounting
Client portfolio management requires a knowledgeable and proficient advisor; a great way to assure you meet the criteria is by testing for a professional certification. It takes a little more than simply deciding to take an exam; there are basic eligibility requirements to consider. You need to have either a bachelor's degree or a minimal amount of industry experience. Remember, these certifications are voluntary and not state mandated; however, the following list of suggestions could benefit you as a personal financial advisor:
Chartered Financial Analyst (CFA)
Chartered Financial Consultant (ChFC)
Chartered Investment Counselor (CIC)
Certified Financial Planner (CFP)
Personal Financial Specialist (PFS)
Step 2: Register Your Firm in West Virginia
(This step is required for a new IA firm. If your career will begin with an existing firm, skip down to Step 3.)
Once you're ready to begin the registration process, follow this link to the Investment Adviser Registration Depository (IARD) and carefully review the information listed there. One of the most important guidelines to understand is the difference between state and federal registration requirements. If a firm manages assets totaling more than $100 million, they register with the federal SEC. If assets under management are less than $100 million, the firm registers with the West Virginia Office of the State Auditor Securities Commission. In both cases, the IARD is used.
Complete the Entitlement Forms in their entirety. A section of these forms is focused on designating a Super Accountant Administrator (SAA). The SAA that you've chosen will have make updates to FINRAs Web-based systems and have access to the FINRA Firm Gateway.
The firm's exam and registration fees are always paid through the IARD User Account. Mandatory fees are:
Initial IARD set up fees for state registered investment advisors are currently being waived
Initially, you will pay a $225 filing fee for SEC-registered advisors; this includes firms with greater than $100 million in assets under management
Exam fees for each IAR that will be in the firm
Investment adviser firm representatives will be charged a $100 initial filing fee
West Virginia charges a $200 initial IA firm filing fee for advisors
The Form ADV must be submitted electronically through the IARD. This form highlights the new firm's fee requirements, investment criteria, and employee background information. Information in the ADV is typically made available to prospective clients.
Submit a Form U-4 Uniform Application for Securities Registration or Transfer for each representative of the firm.
State registered firms must also submit the following to West Virginia Securities Commission, 1900 Kanawha Boulevard East, Building 1, Room W-100, Charleston, WV 25305:
Consent of service form, Form U-2
A surety bond for $10,000 if the firm's net capital is less than $25,000
Unaudited Financial Statement prepared within 45 days of filing
Requirements to Transact Business in Other States
After you've completed West Virginia's registration process, you have the option to conduct business with clients in other states. Specific guidelines are in place to regulate these actions. You may not advise more than four clients in most cases. In the event that you add a fifth client in any one state, you must register in that state. All registration is completed through the IARD system. Fee payments will also be required at the time of registration in additional states.
<!- mfunc search_btn -> <!- /mfunc search_btn ->
The De Minimis Exemption states that all registered advisors from other states may conduct business in West Virginia without registering, as long as no more than four clients are managed.
Step 3: Obtain Your Registered Investment Adviser License in West Virginia by Completing the Required Exam
Review the West Virginia Uniform Securities Act to educate yourself on state laws pertaining to your practice.
Holding one of the following professional designations will allow for exam waivers:
Certified Financial Planner (CFP)
Chartered Financial Analyst (CFA)
Personal Financial Specialist (PFS)
Chartered Financial Consultant (ChFC)
Chartered Investment Counselor (CIC)
Prospective principals of RIAs or representatives of the these firms have the ability to choose from the following:
OR
Registration forms that should be completed are:
OR
Schedule to take exams through one of the Prometric or Pearson Professional Center testing locations in West Virginia. You will be given a 120 day grace period from your initial registration date to complete the exam registration.
You should arrive at the Prometric or Pearson testing locations early, preferably at least one hour before the exam.
You can expect to receive all test scores immediately following the exam.
Step 4: Ongoing Renewal and Update Requirements in West Virginia
Investment Advisor Firm:
License renewals are required by the December 31st deadline each year
West Virginia's renewal fees are $200 for state-covered firms and $85 for each IAR the firm employs
All renewal fees will be paid for each state the IAR is currently registered in
The IARD is used for renewal actions for IAR licenses and the IA firm
Form ADV updates are required once every twelve months
Additional IARD renewal fees are $100
<!- mfunc search_btn -> <!- /mfunc search_btn ->
Investment Adviser Representatives:
Form U-4 must be kept current. IARs must advise their firm's super account administrator or compliance department for updates to the following:
Additional business activities
Residential address
Disciplinary action
Civil judgments
Client complaints
Certifications
Name change (marriage)
Educational background
Criminal record