Montanans are tough folks. Living out here in Big Sky country is a blessing, but in many ways, it remains a frontier. It's the third least densely populated state, and, when you get right down to it, it's surrounded by a lot of other empty places. You have to be self-reliant and prepared to handle anything when you live up here.
<!- mfunc feat_school ->
Featured Programs:
Sponsored School(s)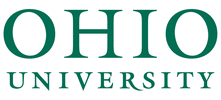 <!- /mfunc feat_school ->
So financial planning is a natural fit for the inclinations of Montana natives, who have learned as the world turns to stock up on not just food and firewood for the long winters, but also to top up their savings accounts for the long autumn of life: retirement.
That's a moment that is coming on quickly here in Montana, which registers as the oldest state west of the Mississippi according to U.S. Census data from 2019. Half of the state's population is over the age of 40, and almost 20 percent are over 65, compared to the national rate of 16 percent. That puts a lot of locals in need of professional help when it comes to complicated financial projects like picking the right retirement savings strategy, structuring trusts and estates, and selecting the appropriate insurance plans.
<!- mfunc search_btn -> <!- /mfunc search_btn ->
There are not a lot of planners in the state to help out with those tasks, only around 590 in 2019 according to the state Department of Labor and Industry. But that number is growing, a healthy two percent by 2021 according to projections, and that means there is likely an opening for you if you are interested… and willing to get the education and skills to earn the trust of strong, independent Montana natives.
Getting The Right Education to Become a Financial Planner in Montana
That's right; even up here in the mountains, folks like to see someone with a good education handling their money. You need character and grit, sure, but also knowledge and skill. The finance industry has become more and more complicated, and the days where you can pick it all up on the job are long gone.
So both employers and potential clients are going to want to see a college degree listed on your resume before they will take you seriously. That's also a qualification for some of the most important professional certifications that are offered in the industry, like the CFP (Certified Financial Planner) and the ChFC (Chartered Financial Consultant)—other important ways of weighing your skills that will be important over the course of a long career in financial planning.
Bachelor's Degrees for Financial Planners
At a minimum, you're going to want to at least pick up a bachelor's degree. These four-year degrees combine not only major-specific technical knowledge and training, but also a healthy dose of general liberal arts coursework… basic elements of a college education that include history, critical-thinking skills, communication, and general knowledge. All of those are invaluable when it comes to connecting with and understanding clients, on top of the very detailed knowledge you'll get in planning elements such as accounting, business, trust and wealth management, and investing.
Planning is such a broad profession that your choice of degree does not have a lot of restrictions—you can turn a degree in English or psychology into an effective tool for a financial planning career if you feel like it, assuming you pick the right electives or minor to round out your financial skills.
No matter what your major, however, you'll want to ensure that it, or a suitable minor, is listed as a CFP Board-Registered program. The CFP Board offers the most essential professional certification in the field, the CFP, but it will only do so if you have earned not just a bachelor's degree, but one that includes 15 credits in 9 specific subject areas. All Board-Registered programs will include those credits; others may not.
Explore our extensive list of Financial Planning Bachelor's Degrees.
Master's Degrees for Financial Planners
It's also possible to cover CFP requirements at the next level up the education ladder, in a master's degree program. This is something that is worth considering anyway, since the best-compensated and most successful planners eventually look to earn one of these prestigious two-year degrees.
<!- mfunc search_btn -> <!- /mfunc search_btn ->
They are available in all the same general areas as bachelor's programs, but they leave aside the general studies you already covered in favor of a laser-like focus on the most advanced theoretical investigations into the core material available: advanced subjects like financial analysis, tax law and policy, international economics. You'll learn about them by studying with expert professors and often engaging in your own original research on the topics, augmented by internships in major professional organizations that gives you a first-person perspective on them.
The degree you get at the end of those studies is a signal to both employers and clients that you have one of the highest levels of education and expertise in the field.
Explore our extensive list of Financial Planning Master's Degrees.
Selecting an Accredited Degree Program
Accreditation is a topic that doesn't get a lot of attention among most college students. That's because most American colleges can be counted on to hold at least a general accreditation from one of the six major regional accrediting firms that cover the country… organizations that have been recognized by the Department of Education and the Commission for Higher Education Accreditation (CHEA) to evaluate and put their stamp of approval on collegiate academic programs.
But anyone studying in the fields of business or accounting, such as, say, future financial planners, needs to pay closer attention. You'll want to pick a school or program that has an additional specialty accreditation from one of these three agencies:
That's because they go beyond the general academic evaluations and look at the specific applicability of those courses to the modern American business community. They look at everything from ties to professional organization to curriculum to instructor selection, ensuring at every step that the school meets the standards expected by the finance industry.
Enrolling in a FinTech Bootcamp for Financial Planning
A proper degree is necessary to get your foot in the door in financial planning, but if you really want to stand out from the crowd, another educational option to consider is a fintech bootcamp.
Bootcamps are every bit as tough as they sound, and fintech, or financial technology, is a topic that doesn't lend itself to casual studies. It's a constantly evolving, enormously important element of the modern finance industry, taking the promises of high technology and blending them with exotic financial instruments and concepts, and spitting out money on the other side.
Naturally, anyone with expertise in this field is in great demand today. By sinking a few weeks or a few months into a bootcamp, you can be one of those people, developing skills in subjects such as:
Advanced Excel analysis
Python programming and financial library applications
Machine Learning applications in financial analysis
Cryptocurrency and blockchain platforms like Ethereum
Smart contracts such as Solidity
All of it comes at you in a series of projects that are undertaken together with your fellow students as practical, hands-on approaches that mimic the same kinds of solutions that you will be developing out in the real world, and often with the same data. Your instructors come directly from that world themselves, full of the latest developments and tips to pass along.
You can find a wide variety of available fintech bootcamps, offered both in traditional and online formats, full or part-time. One part-time, online option available to Montana residents is the one offered by Arizona State University, the ASU FinTech Boot Camp. The advantages to selecting a bootcamp from a major public university include:
Access to major computational and information resources
Professional academic instructors
Fully-developed career services teams
But no matter your choice, a fintech bootcamp will open up career opportunities and lucrative positions that otherwise would simply never be on the table.
Adding a Professional Certification to Boost Your Qualifications as a Financial Planner
Finance is an industry that relies heavily on testing and independent assessment to weigh the skills, qualifications, and quality of candidates. Whether that comes from the ubiquitous FINRA examinations or third-party professional certifications, it's going to be a significant part of your career as a financial planner. You'll want to plan ahead when considering some of the major certifications you might want to earn:
Chartered Financial Consultant (ChFC) – Requires 27 semester credit hours in specified courses, although not a completed degree, plus 3 years experience
Chartered Investment Counselor (CIC) – Not required; however, must hold a CFA, plus 5 years experience
Chartered Financial Analyst (CFA) – Hold 4 years combined professional and/or university experience
Certified Financial Planner (CFP) – Hold a bachelor's degree, plus 3 years experience
Personal Financial Specialist (PFS) – Have 75 hours personal financial planning education; also, hold a CPA, which requires a degree, plus 2 years experience
All of them involve getting a college education as well as accumulating real-world experience and passing some sort of knowledge-based test. The CFP, one of the most critical for financial planners, requires that you not only earn a bachelor's degree, but that you pick up 15 specific credits at some point along the way to meet their requirements. If you are coming in from a different career path, you don't need to go back to school for this, however; the CFP Board also registers a number of post-baccalaureate certificate programs that are designed to expressly teach these requirements to qualify you for the exam.
How to Obtain an Investment Adviser Representative License in Montana
Responsibility for licensure of investment adviser representatives (IAR) in Montana falls upon the Montana Commissioner of Securities & Insurance. FINRA's (the Financial Industry Regulatory Authority, Inc) Central Registration Depository is used by the Securities Department to register FINRA member investment advisory (IA) firms in Montana. IARs in the state must pass certain FINRA uniform exams, either the Series 65, 66, or 24, or another exam as designated by the commissioner. The state allows waivers for some applicants holding certain professional designations, although those are not specified; you will need to contact the commissioners office to find out if you qualify.
<!- mfunc search_btn -> <!- /mfunc search_btn ->
Montana has a few of the major chain retail investment adviser firms such as Edward Jones and Morgan Stanley Smith Barney, but it's also home to a lot of regional and homegrown adviser shops, such as Bitterroot Capital Advisors and Allied Investment Advisors. You are more than likely to start off working at one of these firms as you first enter the industry, but many advisors strike off on their own at some point when they have accumulated the knowledge, experience, and client lists to make a run at their own advising startup.
How to Obtain a Stockbroker License in Montana
The Montana State Auditor's Office's Commissioner of Securities and Insurance also licenses stockbrokers and securities broker-dealer agents in Montana. Prospective securities broker-dealer agents have to take NASAA's Series 63 Uniform Securities Agent State Law Examination or the Series 66 Uniform Combined State Law Examination; as well as the Series 6 or 7 Exams, based upon which financial products one intends to deal in.
Once licensed, stockbrokers in Montana must fulfill FINRA's continuing education requirements to maintain their licenses. This includes taking a training course after two years of licensed practice and every three years subsequently. In addition, investment advisory firms must sponsor in-firm training programs for employees to keep them current on the latest financial products and sales techniques.
How to Obtain a License to Sell Life Insurance and Fixed Annuities in Montana
The Securities and Insurance Department also distributes licenses to life insurance producers who also sell fixed annuities, and as such, offer retirement planning services. Licensing examinations are given by PearsonVUE Testing Centers around the state. Actual licensing registration transactions are processed through NIPR, the National Insurance Producer Registry, which can handle all of your licensing entirely online.
Life insurance producers who wish to deal in variable annuities in Montana, must obtain broker-dealer firm sponsorship to take either the Series 6 or 7 exam, which results in a securities license.
Twenty-four credit hours of continuing education (CE) in one's specialty must be taken every two years in order to renew one's insurance producer license. One hour of CE must be in legislative changes in Montana insurance statutes, with the remainder being studies in insurance law, ethics, or topics specific to the lines of insurance you offer.
<!- mfunc feat_school ->
Featured Programs:
Sponsored School(s)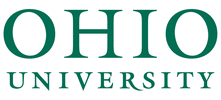 <!- /mfunc feat_school ->