Stockbrokers serve as securities sales representatives for broker-dealer firms. Licensing responsibilities for securities sales professionals in Montana lie with the Montana Commissioner of Securities and Insurance, Securities Department. This detailed, step-by-step guide will explain the examination and registration process you'll need to follow to become a stockbroker in Montana.
<!- mfunc feat_school ->
Featured Programs:
Sponsored School(s)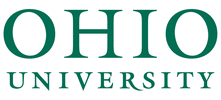 <!- /mfunc feat_school ->
Step 1. Get Your Education
A college education is not mandatory for stockbrokers, but it will likely be very helpful as you look to secure broker-dealer firm sponsorship for the required exams. Broker-dealer firms prefer a professional with a strong educational background.
<!- mfunc search_btn -> <!- /mfunc search_btn ->
Degrees commonly held by stockbrokers include:
BA-Accounting
BS-Business Administration or Finance
BS-Business
BA-Consumer and Family Financial Services
MBA
Enroll in finance and sales based courses. While employed by a broker-dealer firm, your areas of professional focus will be securities sales and investment markets. Courses that will serve you well as a stockbroker include:
Finance
Marketing
Business communications
Economics
Accounting, such as specialized courses in managerial and financial accounting
Business law
Taxation
Statistics
Business ethics
Behavior of organizations, persons and groups
Quantitative applications in business
Step 2: Take the Required FINRA Exams
Contact broker-dealer firms in your community to request sponsorship for the Series 7 Exam. If a firm feels that you have the potential to excel as a stockbroker, they will sponsor your exam, and upon passing you may be offered a full-time position.
Complete the exam and registration application.
For registered reps of FINRA member firms:
All firm employees are required to have a basic understanding of the Form U-4 Uniform Application for Securities Registration or Transfer requirements. Your sponsor's compliance department will assist you in fulfilling the initial Form U-4 requirements.
This department is also responsible for sending the form electronically through the Central Registration Depository (CRD).
Fingerprints are required for FINRA registration and can be obtained for a nominal fee at a local police station or sheriff's office. Some firms may be able to take your fingerprints free of charge.
Your sponsoring broker-dealer firm will pay fees electronically when they file your completed U-4:
Initial Montana $100 registration fee ($50 of fee is refundable with submission of a Montana affidavit of residency
FINRA charges $30.25 to process the fingerprint card
Test fees of $245 for the Series 7 and $147 for the Series 63 (explained below)
FINRA registration fee of $85
FINRA firms pay the CRD; non-FINRA pay the Montana State Auditor
When your application is approved, you may register for the required exams:
The Series 7, General Securities Representative Examination
AND
The Series 63, Uniform Securities Agent State Law Examination OR the Series 66, Uniform Combined State Law Examination.
Contact one of the Pearson or Prometric exam locations in Montana to schedule the necessary exams. You must have completed the proper registration requirements prior to attempting the scheduling process. Exams should be scheduled within 120 days after registration.
Obtain the proper study materials from your sponsoring firm and allow yourself plenty of time to prepare for the exam.
Your score will appear on the monitor when the exam is complete. When a passing score is recorded, you'll be licensed as a securities sales professional in Montana.
<!- mfunc search_btn -> <!- /mfunc search_btn ->
Step 3: Get Your On-The-Job Training
Your on the job training will ensure proficiency and promote a positive working environment by training you on sales protocols and investment strategies that support the firm's investment philosophy. Expect group training sessions if you're part of a new hire group. Your training will likely give you an opportunity to sit in on sales calls as you job shadow experienced securities sales reps within the firm. Product knowledge training will expand on the material covered in the Series 7 Exam and help you to become more proficient in the following areas:
Mutual funds
Options on stocks
Government securities
Direct participation programs like non-publicly traded real estate investment trusts or oil and gas leases
Open-end and closed-end investment company shares
Corporate equity and debt securities
Stocks
Variable contracts
Corporate, municipal and treasury bonds
Step 4: Ongoing Requirements for License Renewal and Continuing Education
The Montana Commissioner of Securities and Insurance, Securities Department requires that all securities licenses be renewed on an annual basis, no later than December 31 each year. Your renewal will typically take place on the yearly anniversary of your initial registration date. This involves an annual registration fee of $100 that will be distributed to the Montana Securities Department. Your firm will pay the annual registration fee from their Central Registration Depository general account.
Continuing Education Requirements
Continuing education requirements are structured by the Securities Industry Continuing Education Program. Continuing education is broken down into two Elements:
The Regulatory Element
This training requirement must be satisfied at the beginning of your 3rd year. Subsequently, Regulatory Element training is required at least once every three years.Modules are part of the S101 General Program and meet the Series 7 training requirements for registered stockbrokers:
Controlling Customer Accounts/Settlement and Trade practices
Communication with the public
Client/Product Suitability
The Firm Element
Companies will conduct a yearly internal evaluation, the results of which will determine the areas of focus for the annual Firm Element training. Though influenced by the results of the findings that come from internal evaluations, this training is always delivered in accordance with FINRA and NASAA requirements to cover the following areas:
Investment features
Associated risk factors
Sales practices
Suitability standards
Regulatory requirements related to products, services, and strategies
<!- mfunc search_btn -> <!- /mfunc search_btn ->
Updating your Form U-4
Notify your firm's compliance department within 30 days of the following:
Financial judgments filed against you
Customer complaints
Civil judgments filed against you
Criminal background disclosure
Pending or completed disciplinary actions
Address updates
FINRA's BrokerCheck database serves as a valuable tool for checking the background of all stockbrokers in the nation. Be sure to keep your personal information on Form U-4 up-to-date so that potential clients have access to current information.