There is a big demand for financial planning services in Massachusetts, and that's reflected by the big number of financial planning jobs found in the state… more than 12,000 in 2018, according to the Massachusetts Department of Labor and Workforce Development. And there are even more securities and commodities sales agents, a closely related role. The state has the third highest concentration of financial planners in the United States as of 2019, according to the Bureau of Labor Statistics. And, maybe even more interesting if you are considering a career in the field, it comes in at fifth overall for top paying states for planners, with the average annual salary hitting a cool $137,050.
<!- mfunc feat_school ->
Featured Programs:
Sponsored School(s)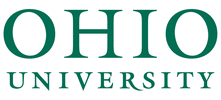 <!- /mfunc feat_school ->
All those jobs and all those paychecks are here because there is just a lot of wealth to manage in the Commonwealth. According to U.S. News & World Report, in 2019 Massachusetts was one of the ten richest states in the country. It falls at number six on the Phoenix International 2017 ranking of states with the most millionaires per capita, with 7.4 percent of households falling into that category.
These are all thrifty Yankees who know the value of a buck and have a real interest in stretching it as far as they can. That covers financial matters that stretch from funding a college education to building a secure retirement nest egg.
<!- mfunc search_btn -> <!- /mfunc search_btn ->
But it also makes those potential clients pretty sharp evaluators of potential planners. So if you want to get one of those high-paying positions in the Bay State, you're going to have to bend your ambition into effort and get the right education and qualifications for the job.
Getting The Right Education to Become a Financial Planner in Massachusetts
That all starts with a college education. As financial planning has become a more complex and specialized field, the amount of knowledge and skills required to fill in any particular niche have increased. It's not a role you can learn everything about on the job anymore. You need the foundation to build on, something that gives you both general knowledge and teaches key critical-thinking and problem-solving skills.
The right college degree will give you all that and more, and signal to both employers and clients that you have the work ethic and knowledge to be a trustworthy financial advisor.
Bachelor's Degrees for Financial Planners
A four-year bachelor's degree is considered the minimum level of college education that you will need to succeed in financial planning. In part, that's because it's only through a full bachelor's degree that you will be taught enough of the important business, accounting, economic, and organizational skills that it take to competently plan and manage financial arrangements. But it's also because the most widely accepted and most in-demand professional certification in the field, the Certified Financial Planner (CFP), is only awarded to those who hold at least a bachelor's degree.
The nice thing about the CFP requirements, however, is that they don't specify a particular degree type. So you can specialized in trust and wealth management, financial analysis, or dozens of other fields… whatever holds your interest. All you have to ensure is that you take at least 15 credits in 9 specific subject areas, as mandated by the CFP Board, to qualify for your credential. And you can ensure you meet this requirement by picking a degree or a minor that has been CFP Board-Registered.
Check out our comprehensive list of Financial Planning Bachelor's Degrees to launch your career in Financial Planning
Master's Degrees for Financial Planners
You also have the option of picking a Board-Registered program at the next level of education, a two-year master's degree. That helps you qualify for a CFP if you are playing the long game in your career path, or switching into financial planning from another field unrelated to your bachelor's studies.
It's a worthwhile step to take for any planning career, because a master's degree gives you the kind of education you will need to ascend to the top levels of the industry. In-depth studies on specialized subjects like financial analysis, fiscal planning, economic policy and regulation, or dozens of other fields give you the kind of expertise that the highest net-worth individuals are searching for, and that the biggest financial advising firms are looking to promote.
Check out our comprehensive list of Financial Planning Master's Degrees to launch your career in Financial Planning
Selecting an Accredited Degree Program
Not just any degree will do, however, at either the bachelor's or master's level. You'll want to make sure you are selecting schools and programs that hold the proper speciality accreditation for the subject matter.
That generally means picking one that has been accredited by one of these three organizations:
While general academic accreditation is a pretty standard thing to hold for almost every American college, these specialty accreditations go a step beyond, and not every school will earn them. They specifically evaluate the curriculum, instructors, and other programmatic characteristics of business and accounting degrees and schools in view of the current levels of practice in the American business community.
That means you don't just get pure academic quality in an education at these schools, but also relevance. Employers will be assured that you have what it takes to hit the ground running when you graduate from one of these programs.
Enrolling in a FinTech Bootcamp for Financial Planning
There are other ways to boost your knowledge and career prospects beyond college, as well. One of those is by enrolling in a fintech bootcamp.
Fintech is the mashup of finance and technology that is turning the financial services industry on its head. New possibilities like algorithmic trading, cryptocurrencies, and smart, self-executing contracts are changing both business and personal finance almost overnight.
<!- mfunc search_btn -> <!- /mfunc search_btn ->
Bootcamps are a fast-paced, modern approach to absorbing that kind of cutting-edge knowledge. A bootcamp delivers intensive instruction through practical, hands-on project areas, typically using real-world data and techniques that are in current development, all of it undertaken by tightly-knit cohorts of students who function in teams that work just like they do out in the finance world today. It's learning by doing, under the supervision of instructors who have that kind of experience themselves.
The programs typically last only weeks or months, and can be found today both online and in traditional formats, and full or part-time. Three interesting part-time options that are now available online to Massachusetts students are:
When you see big-name universities like these getting in on the bootcamp push, you know it's legit. They have the resources and staffing to make these programs dance, so you never have to worry about lacking for computing machinery or data to crunch. Like other fintech camps, they deliver training in:
Advanced Excel analysis
Ethereum, Solidity, and other blockchain-based instruments
Machine learning and algorithmic analysis
Python programming and financial library use
Backing up all that relevant study are career services teams that help you put together your portfolio and line up interviews to make sure that your new knowledge will land you the kind of position that you deserve. Whether you're boosting a current career track or making a big switch into fintech, a bootcamp is a quick and inexpensive way to come at it.
Adding a Professional Certification to Boost Your Qualifications as a Financial Planner
Finance is an industry that revolves around certifications and testing. Whether it's the all-important FINRA exams or independent certifications like the following, you will find your career relies on getting the right professional certifications to assure clients, employers, and regulators that you have the right knowledge and ethics to be handling other people's money. Some of those certifications include:
Chartered Financial Consultant (ChFC) – Requires 27 semester credit hours in specified courses, although not a completed degree, plus 3 years experience
Chartered Investment Counselor (CIC) – Not required; however, must hold a CFA, plus 5 years experience
Chartered Financial Analyst (CFA) – Hold 4 years combined professional and/or university experience
Certified Financial Planner (CFP) – Hold a bachelor's degree, plus 3 years experience
Personal Financial Specialist (PFS) – Have 75 hours personal financial planning education; also, hold a CPA, which requires a degree, plus 2 years experience
You'll notice that all of them require some combination of experience and college-level education, not to mention taking and passing challenging tests along the way. And, with those such as the CFP, not just any college education will do… you need to meet specific coursework requirements. If you didn't find out about those until after you graduated, however, or are switching careers, there is a final option: a CFP Board-Registered certificate program can be taken that is designed specifically to meet that requirement without sending you back to school for a new bachelor's degree.
How to Obtain an Investment Adviser Representative License in Massachusetts
The Massachusetts Securities Division is responsible for licensing investment adviser representatives (IARs) in the Commonwealth. IARs who are licensed in Massachusetts are eligible to work for any of the large investment advisory (IA) companies with a presence in the state or to obtain a license to establish their own firm. Before licensing in the Commonwealth, IARs must first obtain passing scores on the Uniform Investment Adviser Law Examination (Series 65), or on both the Uniform Combined State Law Examination (Series 66) and the General Securities Representative Examination (Series 7). You also have to pass a background check and to meet certain record-keeping and disclosure requirements.
In lieu of the FINRA exam requirement, an individual can be licensed as an IAR if they hold one of the following professional designations/certifications:
Personal Financial Specialist (PFS)
Certified Financial Planner (CFP)
Chartered Financial Consultant (ChFC)
Chartered Financial Analyst (CFA)
Chartered Investment Counselor (CIC)
Massachusetts is home to some of the biggest and most reputable advising firms in the world. Morgan Stanley Smith Barney, Goldman Sachs, and JP Morgan Wealth Management all have offices in the state. There are plenty of homegrown investment advising firms, ranging from EagleClaw Asset Management to Boston Financial Management, to tiny boutique firms that you'll never hear about until you prove your chops and start moving in the right circles. You can work your way up to the highest levels of the industry in Boston or elsewhere; the sky is the limit in Massachusetts.
How to Obtain a Stockbroker License in Massachusetts
The Massachusetts Securities Division also licenses broker-dealer firms and stockbrokers in the Commonwealth. Each agent must pass the NASAA Uniform State Law Exam (Series 63) or the Uniform Combined State Law Exam (Series 66) in addition to either the Series 6 or 7, depending on the products the agent will be dealing in.
Continuing education programs must be completed to meet the standards of the Financial Industry Regulatory Authority (FINRA) and to maintain a license to sell securities in Massachusetts. This Regulatory Element of continuing education involves a computer based training program completed shortly after the two-year anniversary of a registered rep's original licensing date, and every 36 months from then on. Additionally, broker-dealer and investment advisory firms must maintain in-house training programs in what is known as the Firm Element of continuing education so as to ensure their agents stay current on financial products and sales skills.
How to Obtain a License to Sell Life Insurance and Fixed Annuities in Massachusetts
The Massachusetts Division of Insurance handles licensing responsibilities for Commonwealth life insurance producers. With this license, these financial specialists may also sell fixed annuities. Those who wish to sell life insurance and/or fixed annuities in the Commonwealth must pass the Producer's Exam for Life Insurance after taking the initial pre-licensing course through a Massachusetts-approved provider. Testing for the license is handled by independent proctoring firm Prometric.
<!- mfunc search_btn -> <!- /mfunc search_btn ->
Under Massachusetts law, all insurance producers must fulfill continuing education (CE) requirements in order to maintain their licenses. During the first three-year licensing period, 60 hours of CE must be taken. Subsequent three-year licensing periods require 45 hours of CE to be completed. Each phase requires at least three hours be taken in ethics training.
Variable annuities can only be sold by insurance agents that also have a securities license through the Massachusetts Securities Division. Depending upon the financial products one wishes to offer, one must pass either the Series 6 Investment Company Products/Variable Contracts Limited Representative Exam or the Series 7 General Securities Representative Exam. FINRA's CE requirements apply to sales agents who sell variable annuities, as do the CE requirements of the Massachusetts Division of Insurance.
<!- mfunc feat_school ->
Featured Programs:
Sponsored School(s)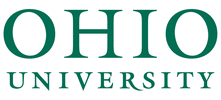 <!- /mfunc feat_school ->