The Commonwealth of Massachusetts is the most populous state in New England, with nearly 7 million people. The capital of Boston boasts a wealth of history stretching back to the colonial era and the American Revolution. Gorgeous Cape Cod Bay offers breathtaking views, fishing, whale watching and fresh-caught seafood. Sports enthusiasts can find plenty to love—or hate—in the state that's home to the Red Sox, the New England Patriots, and the Boston Celtics. Harvard University and the Massachusetts Institute of Technology (MIT) in Cambridge attract brilliant minds from across the country to this prosperous coastal state.
<!- mfunc feat_school ->
Featured Programs:
Sponsored School(s)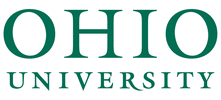 <!- /mfunc feat_school ->
If you live in Massachusetts, you're well aware that it is one of only 10 states with a flat tax rate for all residents. The flat income tax is 5%—the second highest of flat state income taxes, after North Carolina at 5.25%. Massachusetts also has a state sales tax rate of 6.25%. The median household income in the commonwealth for all residents is $81,215—significantly higher than the national median of $62,843.
The Certified Financial Planner Board estimates there are 3,180 certified financial planners—nearly 4% of the population—in the commonwealth. That means stiff competition for clients, but also robust community, mentorship and networking opportunities for financial professionals in Massachusetts.
<!- mfunc search_btn -> <!- /mfunc search_btn ->
Being a certified financial planner requires you to be a fiduciary, which means you act in your clients' best interests and on their behalf, not your own. You will need to decide how to structure client fees as well. Some financial professionals charge clients a flat rate, while others build a commission structure into their client contracts. Please note that the tables below give data for hourly rates for the sake of comparison only. Financial advisors rarely charge their clients by the hour.
If you're planning a career in finance or financial planning in Massachusetts, keep reading for the salary you can expect to make as a financial advisor, stockbroker or insurance agent.
Financial Advisor Salary in Massachusetts
According to the Bureau of Labor Statistics, there are 8,330 financial advisors—certified and otherwise—in Massachusetts. Most of them, about 7,500, live in the metropolitan center of Boston-Cambridge, where the annual mean, or average, salary for these finance professionals is nearly $137K. You'll find the most clients in Boston-Cambridge, the most networking opportunities and the most competition for clients.
Less densely populated areas like Springfield have about 200 or fewer financial advisors, and still offer lucrative salaries around $90K to $100K and above. Nonmetropolitan areas of the commonwealth are the most lucrative, with an annual mean wage of nearly $170K. This may be due to less competition for clients in these areas and the generally wealthier population. See the table below for more data.
Area Name
Employment
Annual mean wage
Boston-Cambridge-Nashua
7540
136940
Massachusetts nonmetropolitan area
70
168880
Stockbroker Salary in Massachusetts
There are more than 11,000 stockbrokers in Massachusetts as of 2019. Stockbrokers in this case are defined as agents who sell securities, commodities and financial services directly to clients. The vast majority, as you might expect, live and practice in the capital and metropolitan center of Boston-Cambridge. Worcester has about half as many, with 640, and Barnstable on Cape Cod has an estimated 270. Boston and Worcester predictably boast the highest average income as well, at $116K and $109K, respectively. The 75th percentile for experienced agents in Boston is nearly $154K, indicating significant earning potential above the mean in this market. See the table below for additional data.
Area Name
Employment
Annual mean wage
Boston-Cambridge-Nashua
10030
116430
Massachusetts nonmetropolitan area
-
82320
<!- mfunc search_btn -> <!- /mfunc search_btn ->
Life/Annuity Producer Salary in Massachusetts
Life/annuity producers are more colloquially known as insurance sales agents. They typically earn less than financial planners and stockbrokers, but many people find it to be a lucrative and satisfying line of work. Again, the vast majority in Massachusetts live and practice in Boston-Cambridge—about 5,550. By contrast, there are only 40 in the western Massachusetts town of Pittsfield. The average annual salary is nearly $90K in Boston-Cambridge, and about $63K in Pittsfield. The 90th percentile in Pittsfield is $95K, indicating plenty of earning potential even in this smaller market.
See the table below for more details, including 75th and 90th percentiles for major Massachusetts markets.
Area Name
Employment
Annual mean wage
Boston-Cambridge-Nashua
5550
89970
Massachusetts nonmetropolitan area
110
71150
(Salary and job growth data reported by the U.S. Bureau of Labor Statistics in May 2019 for personal financial advisors; securities, commodities and financial services sales agents; and insurance sales agents. Figures represent national data, not school-specific information. Conditions in your area may vary. Information accessed February 2021.)