This step-by-step guide will walk you through the process by which to become a financial advisor in Massachusetts by establishing an independent investment adviser (IA) practice or registering as an investment adviser representative (IAR) with an existing firm. Follow this guide to complete either state level registration with the Massachusetts Securities Division or federal level registration with the Securities & Exchange Commission (SEC).
<!- mfunc feat_school ->
Featured Programs:
Sponsored School(s)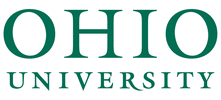 <!- /mfunc feat_school ->
The Massachusetts Uniform Securities Act details all requirements and limitations under which Massachusetts-based IAs and IARs operate.
Step 1. Get Your Education
Consider your degree options. Pursue a degree that prepares you with the knowledge of personal finance and financial markets necessary to advise clients. As an investment adviser firm principal or representative, your educational background will be made available to prospective clients through the Investment Adviser Public Disclosure (IAPD) national registry. Investment advisers usually hold a bachelor's or master's degree in a closely related field.
<!- mfunc search_btn -> <!- /mfunc search_btn ->
In recent years, it has become more common to see advisers holding highly specialized degrees:
BA-Consumer and Family Financial Services
BA or BS -Accounting
MBA-Accounting and Finance or simply Finance
MS-Accounting, Personal Financial Planning, or Finance
PhD-Accounting or Finance
Satisfy course requirements. A strong educational background is necessary in order to provide you with the knowledge and experience to effectively advise possible clients. Relevant courses are:
Economics
Marketing
Finance
Taxation
Accounting
Business communications
Management
Statistics
Business law
Computer information systems
Behavior of groups, persons, and organizations
Ethics in business
Quantitative applications applied to business
Explore certification options. There are numerous professional certifications that can be helpful in highlighting your advising skills. These certifications are elective and are not required for either state or federal registration. Specialized certifications that are beneficial to advisers are:
Personal Financial Specialist (PFS)
Certified Financial Planner (CFP)
Chartered Financial Analyst (CFA)
Chartered Investment Counselor (CIC)
Chartered Financial Consultant (ChFC)
Step 2: Register Your Firm in Massachusetts
(This step is only applicable if you are interested in establishing your own IA firm. If you will start your career by working with an established firm, skip to Step 3.)
<!- mfunc search_btn -> <!- /mfunc search_btn ->
Your firm will be registered at the state level with the Massachusetts Securities Division if the total assets you'll be managing are less than $100 million. You'll register with the federal Securities and Exchange Commission (SEC) if total assets under management are more than $100 million. In both cases, operating an independent practice will require you to complete the registration process through the FINRA-administered Investment Adviser Registration Depository (IARD).
Open an IARD User Account by completing Entitlement Forms. This process requires your new firm to designate a Super Accountant Administrator (SAA). Mail or fax completed forms to the address/number listed therein. Once the Entitlement is approved, your SAA will be able to access the FINRA Firm Gateway and complete the steps listed below.
The IARD User Account must be funded in order to cover all required state filing fees, registration fees, IAR registration and exam fees:
Initial IARD set up fees for state registered investment advisors are currently being waived (until the end of December 2012)
$225 initial filing fee for federally-registered advisors
Massachusetts Securities Division $300 initial state firm filing fee
Massachusetts Securities Division $50 initial IAR filing fee (applicable to all investment adviser representatives in the firm)
Exam fees to cover all new IAR registrants
Complete and submit Form ADV, which details your firm's billing practices and investment philosophy, as well as providing background info on the firm's reprentatives to regulators and prospective clients. To complete registration with the state of Massachusetts you will select Massachusetts on Form ADV.
Complete and submit Form U-4 Uniform Application for Securities Registration or Transfer through the IARD. One form needs to be submitted for each investment adviser representative (IAR) in the firm. As a firm owner/proprietor, you'll submit one specific to yourself.
Complete and submit the following by mail to:Office of the Secretary of the Commonwealth
Securities Division, Rm. 1701
One Ashburton Place
Boston, Massachusetts 02108
Or by fax to: 617-248-0177
If holding custody of client funds, billing more than $500, or billing more than six months in advance, provide evidence of a liquid account with $10,000
If holding discretionary authority over client assets provide evidence of a liquid account with $5,000 and a copy of a $10,000 surety bond
Balance sheets prepared in accordance with generally accepted accounting principles
If you'll be a firm principal but you won't be providing the services of an investment adviser representative, submit this signed affidavit.
Step 3: Get Your Registered Investment Adviser License in Massachusetts by Taking the Required Exam
Holding relevant professional certification proves demonstrated competency and will allow you to register without the need for further testing. The Massachusetts Securities Division and the SEC consider the following designees exempt form additional testing requirements:
Chartered Financial Consultant (ChFC)
Chartered Investment Counselor (CIC)
Chartered Financial Analyst (CFA)
Certified Financial Planner (CFP)
Personal Financial Specialist (PFS)
Register for required exams. Massachusetts requires one of the following:
OR
Register using Form U-4 Uniform Application for Securities Industry Registration or Transfer, which can be prepared and submitted through the IARD.
You will be notified by email when your registration has been accepted. Schedule to take the required exam(s) through one of the Prometric Testing Centers or Pearson Professional Centers located in Massachusetts (Boston or Brckton). You must schedule the exam(s) within 120 days of successful registration.
Arrive at the testing center at least one hour prior to your scheduled exam time.
You will receive your exam score immediately upon completion of the exam(s).
Step 4: Ongoing Renewal and Update Requirements in Massachusetts
Investment Advisor Firm:
All IA firm and IAR registration renewals will be completed through the Investment Adviser Registration Depository no later than December 31st each year. Expect to pay renewal fees for each state in which your firm is registered. You'll be expected to perform annual updates to your firm's Form ADV to reflect any changes in billing practices or fee structure. Expect each annual renewal to require the following fees:
Massachusetts's renewal fees are $300 for the firm and $50 for each IAR with the firm
IARD administrative fees totaling $100
<!- mfunc search_btn -> <!- /mfunc search_btn ->
Investment Adviser Representatives:
As a sole proprietor you will need to make required updates to Form U-4 yourself as necessary. If you are an employee of a firm, you will notify your compliance department of any required amendments, which must be made within 30 days of changes to or the occurrence of the following:
Criminal record
Customer complaints
Civil judgments
Certification
Education
Residential address
Jurisdictional changes
Disciplinary action
Name change (marriage)
Additional business activities