Stockbroker is the term commonly used for licensed securities sales professionals known as broker-dealer agents or registered representatives. In Kentucky, registered reps are licensed by the Kentucky Department of Financial Institutions Securities Division.
<!- mfunc feat_school ->
Featured Programs:
Sponsored School(s)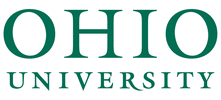 <!- /mfunc feat_school ->
Before you can be licensed through the Kentucky Securities Division, a broker-dealer firm must sponsor you. After you become sponsored, your broker-dealer firm will help you to register through the Financial Industry Regulatory Authority (FINRA) Central Registration Depository (CRD). Once your registration with FINRA is accepted, you will be licensed in Kentucky to sell securities for commission as a representative of your sponsoring firm. Follow these steps to become a stockbroker in Kentucky.
Step 1. Get Your Education
Get an appropriate degree. According to U.S. Bureau of Labor Statistics, most registered representatives have a four-year degree even though this is not a formal requirement for registration.
<!- mfunc search_btn -> <!- /mfunc search_btn ->
Degrees sought by registered reps are related to finance business, and accounting:
BA-Consumer and Family Financial Services
BS-Business/Finance
BS-Finance
BA-Accounting
BS-Business Administration- Finance
MBA
Register for the right courses. Regardless of your chosen degree path, certain coursework will help provide you with a better understanding of the financial markets:
Managerial and corporate finance
Micro and macro economics
Financial planning and/or forecasting
Markets and financial institutions
Financial accounting
Strategy and Risk management
Quantitative methods
Marketing
Step 2: Take the Required Exams to Become Licensed in Kentucky
Find a sponsoring firm. As a registered representative, your securities license is tied to your sponsoring broker-dealer firm. You can contact the firm you would like to work with or apply for an open registered representative position.
Complete the exam application form U-4, Uniform Application for Securities Registration or Transfer. Your sponsoring firm will then submit the form through the Central Registration Depository (CRD).
Kentucky's $50 initial registration fee for Investment Adviser Representatives is paid through the CRD
The $85 FINRA registration fee is paid through the CRD
Exam fees and FINRA registration fees are paid through the CRD
Fingerprinting for an FBI criminal background check is required
Authorization to obtain your credit report must be granted
You are registered for the required exams once your sponsoring firm has obtained approval of your U-4 application through the CRD. Schedule and take the Series 7 General Securities Representative Examination.
The series 7 exam covers securities laws, rules and regulations, ethics, and knowledge on specific investment products
The $245 Series 7 Exam fee is paid through the CRD
Schedule and take the Series 65 exam ($187 fee) OR Series 7 ($245 fee) and Series 66 exams ($177 fee) and show proof of passing.
You have a 120-day window to take the exam once you have registered
Schedule to take the exams at the testing center nearest you
Series 63 or 66 cannot be scheduled to be taken the same day as the Series 7 exam
Your employer firm may offer, or guide you to, resources for exam preparation. Be prepared for the exam and arrive well before the scheduled time.
Since the exams are computer based, you get the results immediately upon completion. You can work as a registered representative in Kentucky if you receive a passing score on the Series 7 Exam and on either the Series 63 or 66.
<!- mfunc search_btn -> <!- /mfunc search_btn ->
Step 3: Receive Your On-The-Job Training
Your sponsoring firm will provide valuable sales, ethics, regulatory, and investment product training to equip you with the information required to sell securities. This training would include methods for building a clientele and making recommendations for various investment instruments, such as:
Government securities
Equity and debt securities
Mutual funds
Stocks and stock options
Stocks
Municipal and treasury bonds
Variable contracts
Other appropriate investment products
Step 4: Ongoing Requirements for License Renewal and Continuing Education
Annual License Renewal and Fees
Your licenses are renewed through the CRD system. A fee of $50 is distributed to the Kentucky Department of Financial Institutions Securities Division.
Continuing Education Requirements
The Securities Industry Continuing Education Program is a two-element program that all registered representatives must comply with:

The Firm Element
The firm element is developed and delivered by each individual. Your employer provides this training yearly to keep you current on products they carry and the risk factors related to each product so you can make recommendations appropriate to client preferences and suitability.Any regulatory requirements for the practices, services and products offered by the firm would also be covered.

The Regulatory Element
This element requires you to participate in a computer based training session within 4 months (120 days) of your second registration. After that, this training is required every 3 years. Unlike the firm element, this covers broad subject areas such as compliance, ethical standards, sales practices and regulations that apply to all registered representatives. There might be slight variation based on the self-regulatory organization involved, but this element is still applicable to all.The S101 General Program is required of all Series 7 professionals. It is comprised of 4 modules that you can go through in any order you'd like:

Communicating with the Public
New and Secondary Offering & Corporate Finance
Handling Customer Accounts/Trade and Settlement Practices
Client/Product Suitability

<!- mfunc search_btn -> <!- /mfunc search_btn ->
Updating your Form U-4
As a registered representative, you need to update your form U-4 whenever there are changes to be made. You can do this by communicating the following changes promptly to your manager or compliance department:

Change of physical address
Unfavorable civil, financial or criminal judgments
Any pending or completed disciplinary actions against you
Customer complaints

Transfer of Broker-Dealer
Since your registration is tied to your employer firm, if you change firms, you have to file another U-4 requesting transfer to your new employer. The fee for this transfer in Kentucky is $50.
Due to the nature of your work, this information is part of public records that your clients can readily access through FINRA's BrokerCheck webpage.