Just west of the Appalachian Mountains lies Kentucky, a southeastern state known for hosting the Kentucky Derby every May. But Kentucky is also home to the Mammoth Cave National Park, the world's longest cave system and extensive waterways that feed into the Ohio River. Kentucky also is important to the beginnings of bluegrass music. It's even referred to as the Bluegrass State, though this is more so because it's a type of grass found in horse pastures. So, whether you're a fan of horse racing or folk music, Kentucky might be a great place to establish your roots in finance and financial planning.
<!- mfunc feat_school ->
Featured Programs:
Sponsored School(s)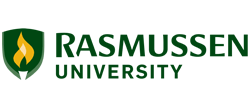 <!- /mfunc feat_school ->
According to the Certified Financial Planner (CFP) Board, there are 879 certified financial planners in Kentucky, which accounts for 1% of CFPs nationwide. Kentucky lands right in the middle of the pack on the list of states with the most CFPs. At 26th, we know that there's a demand for financial services in the Bluegrass State, yet the market will likely not be too saturated, making it possible for you to carve out your niche.
Kentucky has a flat income tax rate of 5%. That means that no matter how much or little money you make, you will be taxed 5% of your annual earnings. However, depending on where you live in Kentucky, you may need to pay a local tax. For example, in Louisville, the most populous city in Kentucky, residents must pay a 2.2% local income tax, or an occupational tax. Additionally, Kentucky taxes residents on inheritances, which is relatively unusual compared to other states.
When establishing practice as a financial planner, consider what kinds of services you hope to provide in your business. Will you charge a set rate from your clients, regardless of whether they're satisfied with your services? Or will you charge a commission, where you only profit when your client does too? Keep in mind that as a Certified Financial Planner, you must be a fiduciary, which means that you'll act in your client's best interests, rather than just your own.
<!- mfunc search_btn -> <!- /mfunc search_btn ->
We have salary data from the U.S. Bureau of Labor Statistics for the following regions of Kentucky: Bowling Green, Eastern Kentucky, Lexington, Louisville, South Central Kentucky and Western Kentucky. The data is stratified by location and by profession, including personal advisors, stockbrokers and insurance sales agents.
Read on to learn more about your potential annual income as a financial planner in Kentucky.
Financial Advisor Salary in Kentucky
If you would've guessed that salaries in more urban areas of Kentucky like Louisville and Bowling Green would be higher, you assumed correctly. In Louisville, the most populous city in Kentucky, the median income for personal financial advisors is $86,940, which is more than $20,000 more per year than the national median income ($62,843), according to the United States Census Bureau. In Bowling Green, the annual median wage is $78,170. In more rural areas of Kentucky, however, the annual median wage decreases with the cost of living.
Keep in mind that the hourly rates listed by the Bureau of Labor Statistics (BLS) are estimates. These figures are not indicative of what financial advisors charge their clients.
Area Name
Employment
Annual mean wage
East Kentucky nonmetropolitan area
50
74040
Lexington-Fayette
240
91180
Louisville/Jefferson County
1060
106770
South Central Kentucky nonmetropolitan area
-
55220
West Kentucky nonmetropolitan area
40
74380
Stockbroker Salary in Kentucky
For stockbrokers in Kentucky, the annual median wage ranges from $44,650 (South Central Kentucky) to $68,220 (Lexington). But, across the nation, the salary of individual stockbrokers tends to vary widely, with a large range between the lower and higher percentiles of earnings. At the 75th percentile, stockbrokers in Lexington, for example, make up to $107,970 each year.
Area Name
Employment
Annual mean wage
East Kentucky nonmetropolitan area
-
51550
Lexington-Fayette
440
88700
Louisville/Jefferson County
1400
79940
South Central Kentucky nonmetropolitan area
120
75830
West Kentucky nonmetropolitan area
120
58500
Life/Annuity Producer Salary in Kentucky
Out of 3,990 insurance sales agents in Kentucky, almost half live in Louisville. There, the median annual wage is $48,620. However, this rate increases to $64,740 in the 75th percentile of earners, and $95,710 in the 90th percentile. While insurance sales agents make on average less money per year than financial advisors and stockbrokers, there's still plenty of room for growth in this industry.
Area Name
Employment
Annual mean wage
East Kentucky nonmetropolitan area
170
-
Lexington-Fayette
740
63050
Louisville/Jefferson County
1990
57400
South Central Kentucky nonmetropolitan area
480
46200
West Kentucky nonmetropolitan area
340
46720
(Salary and job growth data reported by the U.S. Bureau of Labor Statistics in May 2019 for personal financial advisors; securities, commodities and financial services sales agents; and insurance sales agents. Figures represent national data, not school-specific information. Conditions in your area may vary. Information accessed February 2021.)