Financial advisor is a term commonly used for a licensed designation formally known as investment adviser representative (IAR) or for sole proprietors of investment adviser (IA) firms. The following is a step-by-step explanation of how to become registered as an IAR with the Securities Division of the Kentucky Department of Financial Institutions or at the federal level with the SEC, as well as how to establish an independent investment adviser (IA) firm in the state.
<!- mfunc feat_school ->
Featured Programs:
Sponsored School(s)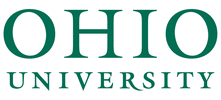 <!- /mfunc feat_school ->
Step 1. Get Your Education
Your first step toward becoming a financial advisor is to get the best education you possibly can. Once you've completed all of the licensing requirements, your clients and potential clients will have access to information on your education and specific qualifications through a national database.
<!- mfunc search_btn -> <!- /mfunc search_btn ->
Nearly every successful financial advisor today holds at a bachelor's degree or higher:
BA-Accounting
BA-Consumer and Family Financial Services
MS-Accounting, Finance, or Personal Financial Planning
BS -Accounting
MBA-Accounting and Finance or Finance
PhD-Finance or Accounting
Your education will help you gain the knowledge necessary to offer the best possible investment advice. If you decide not to pursue a highly specialized degree, you should still consider taking some of the following courses:
Quantitative applications of business
Business communications
Finance
Taxation
Behavior of groups, organizations, and persons
Management
Business ethics
Statistics
Managerial Accounting
Economics
Marketing
Computer information systems
Business law
Eventually you may want to distinguish yourself from others in the industry by completing an elective certification program. To earn one of these specialized certifications you will need to meet the established eligibility requirements, which will almost always include earning a bachelor's degree at minimum. Specialized certifications that are available to professional financial advisors include:
Chartered Investment Counselor (CIC)
Chartered Financial Analyst (CFA)
Chartered Financial Consultant (ChFC)
Personal Financial Specialist (PFS)
Certified Financial Planner (CFP)
Step 2: Register Your Firm in Kentucky
(Completion of this step is only necessary if you are starting a new IA firm. If you plan to start you career with an existing firm, skip to Step 3.)
<!- mfunc search_btn -> <!- /mfunc search_btn ->
In order to operate an investment adviser (IA firm) as an independent practice, you will first need to complete the registration process. This is done online using the Investment Adviser Registration Depository (IARD). The IARD is a database administered and maintained by the Financial Institution Regulatory Authority (FINRA) that includes information on all federally regulated and state-registered investment advisers. After completing this process, your firm will be registered with the Securities Division of the Kentucky Department of Financial Institutions.
Complete the Entitlement Forms specific to a New Investment Adviser Firm (Section 3). FINRA's entitlement process provides your new firm with authorization to access FINRA's Web-based systems. In this process, your firm will need to designate a Super Accountant Administrator (SAA) and after approval of Entitlement, the SAA will have access to FINRA's Firm Gateway and will be able to complete the following steps.
Fund your IARD User Account to pay all initial set-up fees. Your IARD account will need to have sufficient funds to pay the following fees:
Initial IARD set up fees for state registrants are currently being waived
$225 initial filing fee for SEC registrants with more than $100 million in assets under management
Exam fees for each IAR in the firm
Kentucky's initial filing fee is $100 for the firm, and $50 for each IAR employed by your firm – this will be a recurring annual cost.
File Form ADV. This form offers details about your firm's investment fee structure, investing philosophy, and background information on the IARs working for your firm. This form needs to be prepared and electronically submitted suing the IARD. An electronic version of the form can be found in the IARD. You will need to select Kentucky as the state your firm will be doing most of its business in to satisfy Kentucky's Securities Division IA firm registration requirement.
Submit form U-4 Uniform Application for Securities Registration or Transfer for each investment adviser representative (IAR) employed with your. Other required steps to complete IAR testing and the licensing process are detailed in Step 3.
In addition you must also submit the following information directly to the Securities Division at Department of Financial Institutions, 1025 Capital Center Drive, Suite 200, Frankfort, KY 40601:
If you will have custody of client accounts, a surety bond of at least $35,000 will be required
A surety bond of $10,000 is required if you will have discretion over client accounts. (You can also maintain a net worth of $10,000 as an alternative to the surety bond if you exercise discretionary authority.)
Firm financial statement
A copy of client contracts
Step 3: Get Your Registered Investment Adviser License in Kentucky by Taking the Required Exam
If you intend to offer investment advisory services mostly to clients residing in the state of Kentucky and you will be managing client assets that total less than $100 million, you will be under the regulation of the Securities Division of the Kentucky Department of Financial Institutions. Your investment advisor services and the conduct of members of your firm will need to comply fully with Kentucky securities laws.
If your firm has over $100 million of assets under management, you will be regulated and registered with the Securities and Exchange Commission (SEC).
Exemptions to testing requirements are granted if you hold one of these professional certifications:
Certified Financial Planner (CFP)
Chartered Investment Counselor (CIC)
Personal Financial Specialist (PFS)
Chartered Financial Consultant (ChFC)
Chartered Financial Analyst (CFA)
You will need to submit a criminal background check and authorization for a credit check to the state of Kentucky.
Complete the exam application for the required exams:
OR
Register:
Step 4: Ongoing Renewal and Update Requirements in Kentucky
Investment Advisor Firm:
Registration renewal of IA firms and IARs in Kentucky will be complete the IARD and require submittal of An Application for Renewal of Investment Adviser and Representative Registration form directly to Kentucky's Division of Securities.
All license renewal actions must be finished by December 31st each year
Kentucky's annual renewal fees are $100 for an IA firm and $50 for each representative of the firm
There are also renewal fees that will be paid to register in other states that an IAR is registered to do business in
There is a $100 fee that is paid directly to the IARD each year as a part of the renewal process
You are also required to make annual updates to Form ADV every year
<!- mfunc search_btn -> <!- /mfunc search_btn ->
Investment Adviser Representatives:
Upon completion of the Series 65 examination, there will not be any continuing education requirements on an ongoing basis for licensed IARs. All IARs are required to provide updated and accurate information on their Form U-4. As a sole proprietor, you will have to make any required changes or updates to Form U-4 as needed by yourself. If an IA firm employs you, the firm's SSA will submit any changes to the Form U-4. All Form U-4 amendments need to be done no later than 30 days after any of the following occur:
Name changes for any reason, including marriage
Change of residence address
Entry of a civil judgment
Changes of jurisdiction
Completion of additional education
Disciplinary actions
Customer complaint
Completion of additional certifications
Any additional business activities
Changes to your criminal record