Becoming a stockbroker in Illinois will require you to register as a brokerage salesperson with the Illinois Securities Department, the Securities and Exchange Commission (SEC), and an SEC-recognized self-regulatory organization (SRO).
<!- mfunc feat_school ->
Featured Programs:
Sponsored School(s)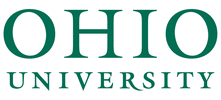 <!- /mfunc feat_school ->
Follow this guide for a detailed explanation of how to apply for the required exams and process the registration necessary to solicit the sale of securities to residents of Illinois.
Step 1. Get Your Education
A four-year degree will be the minimum requirement set by many broker-dealer firms. Any professional designation you may choose to pursue will more than likely require a degree as well.
<!- mfunc search_btn -> <!- /mfunc search_btn ->
Degrees that are common in this field include:
BS-Finance
BA-Consumer and Family Financial Services
BA-Accounting
BS-Business/Finance
BS-Business Administration- Finance
MBA
Your degree program will cover the essential courses. As a broker, it's important to have a firm grasp on the structure and purpose of investment markets and securities. Useful courses to enroll in include:
Marketing
Taxation
Business ethics
Behavior of organizations, persons and groups
Finance
Accounting, in particular courses in managerial accounting
Business communications
Economics
Business law
Statistics
Quantitative applications in business
Step 2: Take the Required Exams
The Series 7 Exam, which will be required by any industry employer, can only be registered for and taken by candidates who are currently sponsored by a broker-dealer firm with an active registration in Illinois.
Your sponsoring firm will register you for all required exams:

AND

The Series 63, Uniform Securities Agent State Law Examination OR the Series 66, Uniform Combined State Law Examination. Apply for the exams using the proper registration form. Registered reps of FINRA member firms will complete Form U-4 Uniform Application for Securities Registration or Transfer. Your firm will then file your completed application form and pay all fees through the Central Registration Depository (CRD):

Illinois Securities Department initial $150 registration fee for Investment Adviser Representatives.
Test fees of $245 for the Series 7, $47 for the Series 63, or $177 for the Series 66 will be required. Illinois requires registered representatives to take the Series 63 or the Series 66. The Series 7 is not required by the state, but is required by FINRA and therefore will be required by all FINRA member broker-dealer firms.
A registration fee of $85 payable to FINRA, as applicable. Additional fees would apply to other SROs your employer may be a member of.
Fingerprints are also required for FINRA registrations and can be obtained for a nominal fee at a local police station or sheriff's office. Some firms may be able to take your fingerprints free of charge. FINRA charges $30.25 to process the fingerprint card.

Upon approval of your application, you will be notified to schedule the exams.

Select from one of the testing locations and schedule with them directly. You will have 120 days from your initial registration to schedule the exams.
Ensure that you adequately prepared. Be sure to arrive at the testing facility at least one hour before your exam begins.
Once you have passed the required exams, the Illinois registered advisor license will be awarded to you. Exam scores are released to you immediately upon completion.
<!- mfunc search_btn -> <!- /mfunc search_btn ->
Step 3: Get Your On-The-Job Training
As a new representative, you will be trained on sales protocols, client acquisition and retention, as well as your employer's specific investment philosophy and business practices. Also expect further product knowledge training that will likely cover:
Direct participation programs like non-publicly traded real estate investment trusts or oil and gas leases
Mutual funds
Corporate equity and debt securities
Corporate, municipal and treasury bonds
Open-end and closed-end investment company shares
Stocks
Options on stocks
Variable contracts
Government securities
Step 4: Maintain Your Registration with Continuing Education
Securities licenses are renewed on the anniversary of your registration. Your employer will process renewal through the Web-CRD (Central Registration Depository) and pay the Illinois Security Department's $150 renewal fee. Renewal fees will be required for all states in which you do business.
The Securities Industry Continuing Education Program consists of two categories:
The Regulatory Element
Completion of one Regulatory Element training program is required at the beginning of your third year in practice. This requirement should be satisfied within 120 days of the second annual registration. At least once every three years thereafter you'll be required to take it again to keep current on regulatory changes.The S101 General Program is required of all Series 7 licensed registered representatives. This program includes the following modules:

New and Secondary Offering & Corporate Finance
Client/Product Suitability
Communicating with the Public
Handling Customer Accounts/Trade and Settlement Practices
<!- mfunc search_btn -> <!- /mfunc search_btn ->
The Firm Element
Each individual firm will determine the type of training that would be most beneficial to its representatives. This is generally determined upon completion of an annual internal evaluation. All representatives are required to participate in the annual Firm Element training. Common areas of focus are:

Investment features and associated risk factors
Sales practices and suitability standards
Regulatory requirements related to products, services, and strategies
Potential clients and regulators will have access to FINRA's BrokerCheck, allowing them to view information on your pertinent to your role as a securities sales agent.