This guide will instruct you on how to become a financial advisor in Illinois by registering a new investment adviser (IA) firm or registering as a representative (IAR) of an IA firm already registered at either the state level with the Illinois Securities Department or at the federal level with the Securities and Exchange Commission (SEC).
<!- mfunc feat_school ->
Featured Programs:
Sponsored School(s)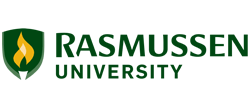 <!- /mfunc feat_school ->
As a firm proprietor or representative, you will be required to adhere to Illinois Securities Law.
Step 1. Get Your Education
A successful career as a financial advisor starts by getting a degree. After you are licensed, potential clients will be able to view your profile on the Investment Adviser Public Disclosure (IAPD) national registry, which includes details of your educational background. Most of the professionals who provide financial planning and advisory services have earned a bachelor's degree or higher.
<!- mfunc search_btn -> <!- /mfunc search_btn ->
Some of the highly specialized degrees that are seen among financial advisors:
BA or BS -Accounting
BA-Consumer and Family Financial Services
MBA-Accounting and Finance or Finance
MS-Accounting, Personal Financial Planning, or Finance
PhD-Accounting or Finance
Explore your course options. No matter what degree you choose to earn, the education you get should provide you with the knowledge you need to deliver the best possible investment advice to clients. Courses that will help you in your career:
Taxation
Economics
Computer information systems
Behavior of organizations, persons and groups
Statistics
Business communications
Finance
Quantitative applications in business
Business ethics
Marketing
Accounting
Business law
Management
Consider professional certification in lieu of exam requirements. Both the Illinois Securities Department and the Securities and Exchange Commission will waive your exam requirements for investment adviser registration if you've earned a professional designation that signifies your education and industry experience:
Chartered Financial Analyst (CFA)
Personal Financial Specialist (PFS)
Chartered Financial Consultant (ChFC)
Chartered Investment Counselor (CIC)
Certified Financial Planner (CFP)
Step 2: Register Your Firm in Illinois
(This step is only required if you'll be establishing a new IA firm of your own. If you intend to begin your career working with an existing firm, skip to Step 3)
Firms managing client assets that total less than $100 million will be regulated by the Illinois Securities Department, while those with more than $100 million in assets under management will fall under the regulation and authority of the Securities and Exchange Commission (SEC). Both the SEC and the state of Illinois require registration to be processed through the Investment Adviser Registration Depository (IARD).
Gain access to the Investment Adviser Registration Depository. Submit Entitlement Forms for the New Investment Adviser Firm to FINRA Entitlement Group, 9509 Key West Ave, Rockville, Maryland 20850 or by fax to FINRA Entitlement Group at 301-216-3721. The Entitlement Process will require you to designate a Super Accountant Administrator (SAA). After approval of Entitlement, the SAA will have access the FINRA Firm Gateway.
Fund the IARD user account. You will need to be sure that the account is funded to cover at least the following costs:
An initial fee of $225 for firms with over $100 million in assets under management (federal SEC registrants)
Annual filing fees for a firm in Illinois are $400
Annual filing fees for each IAR in Illinois is $150
Complete and submit Form U-4, Uniform Application for Securities Registration or Transfer for yourself and all investment adviser representatives of the firm.
Complete and Submit Form ADV, which details the firm's investment philosophy, fee structure, as well as information on firm representatives Select Illinois as the state in which the firm is based.
Submit the Instructions for Registration as an Investment Adviser form along with the following information by mail directly to the Illinois Secretary of State, Securities Department, Jefferson Terrace, Ste. 300 A, 300 W. Jefferson St., Springfield, IL 62702

A copy of Schedule D of Form ADV and a copy of Part II of Form ADV. This will identify multiple branch offices in the state ($20 fee for each branch office).
An unaudited balance sheet, no more than 60 days old
A signed statement indicating whether or not the firm will have custodial privilege over client assets or charge fees in advance
Copies of the Articles of Incorporation as applicable
Corporate By-Laws as applicable
A copy of a Partnership Agreement as applicable
Other documents that show how the firm is legally structured.
A form identifying the designated principal(s) to be responsible for the rendering of investment advice in Illinois and related information
Step 3: Take the Required Exams
Both the SEC and the state of Illinois will waive exam requirements if you've proven you've completed a degree program and/or gained substantial industry experience as is indicated by holding one of the following professional designations:
Certified Financial Planner (CFP)
Personal Financial Specialist (PFS)
Chartered Investment Counselor (CIC)
Chartered Financial Consultant (ChFC)
Chartered Financial Analyst (CFA)
Complete the Form U-4, Uniform Application for Securities Industry Registration or Transfer. As an investment adviser representative, this will be submitted by your firm's Super Account Administrator through the IARD along with an initial registration fee of $150.You will be provided with specific registration instructions related to required exam(s) after your application has been approved.
Register for the Series 65, Uniform Investment Adviser Law Examination.ORThe Series 7, General Securities Representative Examination in combination with the Series 66, Uniform Combined State Law Examination within 120 days of your exam application being approved.
Schedule the exam with one of the Prometric or Pearson Professional Center testing locations in Illinois (Champaign or Chicago).
Be sure to arrive at the testing center at least an hour before your scheduled examination time.
You will receive your test score immediately after you complete the exam.
Step 4: Ongoing Renewal and Update Requirements in Illinois
Investment Advisor Firm:
Registration renewals for Illinois-based state-registered and federal-registered investment adviser firms and representatives are done completely electronically through the Investment Adviser Registration Depository (IARD). License renewals will need to be completed before December 31st of each year. Annual updates to the ADV that show changes in fees or billing practices are always required as part of the renewal process. Expect to pay the following fees each year:
Illinois's renewal fees are $400 for the firm and $150 for each IAR within the firm
Renewal fees must be paid for any state in which the IAR is licensed
Additional fees of $100 will be paid to the IARD for renewal
Investment Adviser Representatives:
All IARs are required to keep the information on their Form U-4 current. As a sole proprietor, you will need to make required updates to Form U-4 yourself. Employees of a firm will have to work through their employer's Super Account Administrator to complete any required amendments. Amendments must be completed within 30 days whenever any of the following occurs or if related information is changed:
Disciplinary action
Civil judgments
Additional education
Name change (marriage)
Jurisdiction changes
Residential address change
Additional Certification
Additional business activities
Customer complaints
Criminal record change