The sixth most populous state in the U.S., Illinois is a booming financial hub in the Midwest. About one-sixth of the population of Illinois lives in Chicago, the Windy City that sits on the shore of Lake Michigan. Despite being home to this urban metropolis, Illinois also is known as the Prairie State, as much of the state was covered in farmland before it became more industrialized. Illinois is also known as the Lincoln State, since Abraham Lincoln spent much of his childhood there in the 1800s. Fun fact: Illinois was the first state to ratify the 13th amendment, which abolished slavery and passed in Congress during Lincoln's presidency.
<!- mfunc feat_school ->
Featured Programs:
Sponsored School(s)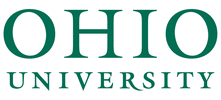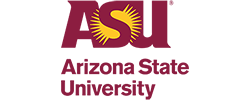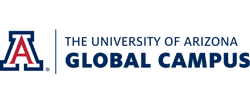 <!- /mfunc feat_school ->
Illinois has a flat tax rate of 4.95%, meaning that everyone's income is taxed at the same percentage rate, which is a benefit if you make more money. Compared to other states, this rate is on the lower end, yet 10 states have no income tax at all. However, the flat tax rate is more convenient when you file taxes than a graduated-rate income tax structure, which requires people to pay different percentages of income tax depending on their annual income.
When starting a practice as a financial planner, consider what kinds of services you hope to provide in your business. Will you charge a set rate from your clients, regardless of whether they're satisfied with your services? Or will you charge a commission, where you only profit when your client does too? Keep in mind that as a financial planner, you must be a fiduciary, which means that you'll act in your client's best interests, rather than just your own.
<!- mfunc search_btn -> <!- /mfunc search_btn ->
According to the Certified Financial Planner (CFP) Board, there are 4,262 certified financial planners in the Prairie State, which accounts for 4.8% of all CFPs in the United States. This rate is consistent with the overall population of Illinois, which is over 12.5 million people. The median household income in Illinois is $65,886, which is slightly higher than the nationwide median of $62,843, according to the U.S. Census Bureau. However, in Illinois' most populous city, Chicago, the median household income is $58,247, which is likely due to the prevalence of urban poverty in this massive city.
Read on to learn more about your potential annual income as a financial planner in Illinois.
Financial Advisor Salary in Illinois
Naturally, the vast majority of Illinois' personal financial advisors live in Chicago, which is one of the most populous cities nationwide. Here, the annual median wage is $114,460, while less populated suburbs like Peoria, or even the capital of Springfield, have median wages for financial advisors of $78,590 and $85,660, respectively. It's likely that these variances in annual income are related to the different costs of living in urban, suburban and rural regions of Illinois.
Area Name
Employment
Annual mean wage
Chicago-Naperville-Elgin
6730
149670
East Central Illinois nonmetropolitan area
80
72650
Northwest Illinois nonmetropolitan area
80
79830
South Illinois nonmetropolitan area
60
104640
West Central Illinois nonmetropolitan area
80
121620
Stockbroker Salary in Illinois
According to the Bureau of Labor Statistics, there are 20,480 stockbrokers in Chicago, who work as securities, commodities and financial services sales agents. This amounts to 92.5% of all stockbrokers in the entire state. In the Windy City, the annual mean wage for a stockbroker is $89,410, while the median is $67,020. The next most common residence for stockbrokers in Illinois is Rockford, the fourth-largest city in the state. Stockbrokers in Rockford make less on average than those in Chicago; however, the average salary is higher in Bloomington, where stockbrokers can bring home $92,400 per year, according to the mean annual wage.
Area Name
Employment
Annual mean wage
Chicago-Naperville-Elgin
20480
89410
East Central Illinois nonmetropolitan area
60
63820
Northwest Illinois nonmetropolitan area
-
52340
South Illinois nonmetropolitan area
80
73260
West Central Illinois nonmetropolitan area
210
78510
<!- mfunc search_btn -> <!- /mfunc search_btn ->
Life/Annuity Producer Salary in Illinois
For insurance sales agents in Illinois, the annual average wage ranges between $50,260 (Rockford) and $70,880 (Chicago). But, in most cities, some life/annuity producers can earn a six-figure salary in the 90th percentile. So, like other jobs in financial services, there's room to raise your rate and work toward increasing your salary over time.
Area Name
Employment
Annual mean wage
Chicago-Naperville-Elgin
12940
70880
East Central Illinois nonmetropolitan area
520
56140
Northwest Illinois nonmetropolitan area
320
59320
South Illinois nonmetropolitan area
230
51350
West Central Illinois nonmetropolitan area
520
66550
(Salary and job growth data reported by the U.S. Bureau of Labor Statistics in May 2019 for personal financial advisors; securities, commodities and financial services sales agents; and insurance sales agents. Figures represent national data, not school-specific information. Conditions in your area may vary. Information accessed February 2021.)