If you aren't from the Pacific Northwest, or maybe even if you are, you might not know that Idaho's official state nickname is "The Gem State." You probably are thinking about potatoes, or, more charitably, the vast and beautiful mountains and lakes and the friendly and polite people that make the state a vacation paradise.
<!- mfunc feat_school ->
Featured Programs:
Sponsored School(s)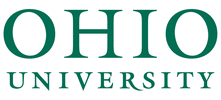 <!- /mfunc feat_school ->
But Idaho has known riches in its history, and is finding them again today. The nickname comes from the enormously lucrative hard rock mines that were sunk deep under the Rocky Mountains and the jewels and gold unearthed by tumbling whitewater rivers, but the new wealth in Idaho has a different source: its people.
Idaho is experiencing a surge in growth, with the U.S. Census finding in 2019 that the state had the highest growth percentage out of any in the country over the prior year. That's bringing in all kinds of talented and wealthy folks, and many of them are going to be looking for personal financial advisors to help them manage their money, sort out their retirement plans, and provide for their children's education.
<!- mfunc search_btn -> <!- /mfunc search_btn ->
That's where you come in. According to the state Department of Labor, there are only around 900 financial planners working in the state today. With bounding population growth, and new financial challenges rising, that's just not going to be enough.
The state has a relatively high proportion of under-18 residents, and, like everywhere, growing costs for higher education. That will make financial advice in education planning particularly in-demand throughout the state. And, also like other parts of the country, as Idahoan Baby Boomers head for retirement age, their concerns for trusts, estate planning, and investment stability will increase. It's a great market for financial planning; all you need is the education and training to get into the business.
Getting The Right Education to Become a Financial Planner in Idaho
No matter what type of financial planning you are interested in taking on, you're going to need to get an education to cover your bases. It's true that there are no educational requirements for licensing in the field, but a license isn't the only thing you need. More important is one other key credential: trust. Your potential employers, and your potential clients, all need to have it.
You can earn it by earning a college degree, a concrete demonstration of your ability to stick with a program for four or more years and to pick up and absorb the kinds of critical concepts and practices that are needed for effective financial planning today.
Bachelor's Degrees for Financial Planners
At a minimum, this means earning a bachelor's degree. A basic four-year degree is considered essential by almost every hiring manager in the financial world, and it is the key to obtaining many of the essential certifications that will be used to assess your abilities as you rise through the ranks.
Most commonly, financial planners will obtain bachelor's degrees such as:
Bachelor in Financial Planning
Bachelor in Financial Services
Bachelor in Accounting
Bachelor in Business
Bachelor in Trust and Wealth Management
But you're not really limited by the degree title; with the right electives and strategic choices of minors, you can turn any kind of degree into an effective training for the kinds of challenges that planners face, from psychology to sociology to communication.
What you will want to do is be sure to select a CFP Board-Registered program or minor. The CFP Board is the group behind one of the most coveted of financial planning certifications, the Certified Financial Planner. The requirement for that credential includes at least 15 credits in 9 specific areas, and every CFP Board-Registered degree is guaranteed to cover them.
Check out our comprehensive list of Financial Planning Bachelor's Degrees to launch your career in Financial Planning
Master's Degrees for Financial Planners
If a bachelor's degree is a minimum, a master's is where you go if you want to stand out from the pack. This additional two years of study will take the basics that you learned at the bachelor's level and amp them up through an intensive round of research, theoretical investigation, and internship or on-site practice that will make you a force to be reckoned with at the trading desk or in tax planning meetings or any other sort of professional engagement.
Master's holders are the ones you will find in the corner offices and sitting at the head of the table in big meetings at the major investment firms, or pulling in the most elite clients to their boutique advising shop in places like Sun Valley or Sandpoint.
<!- mfunc search_btn -> <!- /mfunc search_btn ->
And because there are CFP Board-Registered programs at the master's level as well, it offers the perfect in for anyone who is interested in pursuing a financial planning career as a switch from a different field, who may not have covered this critical path as they earned their bachelor's degree.
Check out our comprehensive list of Financial Planning Master's Degrees to launch your career in Financial Planning
Selecting an Accredited Degree Program
Every American university worth its salt holds a third-party accreditation from one of the six major regional accreditors in the country, a stamp of approval that validates their basic academic and organizational worthiness to provide an education.
As someone entering a specialized field like financial planning, though, you will have to look closer, and find a school and program that holds a specialty accreditation from one of these three agencies:
Each of them are recognized by CHEA (Council for Higher Education Accreditation), the same body that validates the major regional accreditors, and all of them give schools a second look based on the special considerations of the business and accounting field. You'll be assured that the curriculum and the instructors will deliver exactly the kind of training the American investing community today is looking for in future financial planners.
Enrolling in a FinTech Bootcamp for Financial Planning
Not all your education will come in the classroom as a financial planner. There are elements of the business that are evolving too quickly and are just too cutting edge for traditional classes to keep up with. That includes fintech, the witches' brew of high finance and high tech that is boosting new powerhouses in finance like cryptocurrencies and algorithmic trading.
One option to get up to speed quickly in this innovative field is by enrolling in a fintech bootcamp.
Don't worry, they're not going to roust you out of bed at 4 am for a ruck march through the River of No Return Wilderness. Instead, technology bootcamps like this are intensive programs that last for a few weeks or a few months and have been proven for training in other elite areas like coding and data science.
A fintech bootcamp includes elements of those conceptual worlds, with topics like:
Python programming for financial analysis
Machine learning and artificial intelligence applications
Algorithmic trading concepts
Blockchain and smart contracts
Advanced Excel analysis
It all happens through hands-on, project-based work with real-world financial information, undertaking the same kinds of projects that you might in a real investment or advising firm. You perform together with your fellow students, learning from instructors who have direct experience in the field, building on your experience every week.
Bootcamps today come in both online and offline varieties. One online option open to Idaho students is that ASU FinTech Boot Camp. A part-time, six-month program, it offers you the flexibility to keep up with your current career obligations by shifting coursework to evenings and weekends. Because it is backed by a respected college, you get the additional advantages of professional instructors, a ton of academic resources and backing, and an experienced career services department who have the training to help turn your new knowledge into gold as you advance your current career or look for new employers in the field.
Adding a Professional Certification to Boost Your Qualifications as a Financial Planner
No matter how smart you are, you are going to have to prove it at some point by obtaining a professional certification. There are a number of these that are highly respected and almost universally required in different financial planning specialty areas, and all of them require some education and some experience to earn:
Chartered Financial Consultant (ChFC) – Requires 27 semester credit hours in specified courses, although not a completed degree, plus 3 years experience
Chartered Investment Counselor (CIC) – Not required; however, must hold a CFA, plus 5 years experience
Chartered Financial Analyst (CFA) – Hold 4 years combined professional and/or university experience
Certified Financial Planner (CFP) – Hold a bachelor's degree, plus 3 years experience
Personal Financial Specialist (PFS) – Have 75 hours personal financial planning education; also, hold a CPA, which requires a degree, plus 2 years experience
For anyone pursuing a CFP who has the bachelor's degree, but did not manage to pick up the required 15 credits in a board-registered program, there are specialized certificate programs that can help you get the necessary coursework out of the way before applying.
How to Obtain an Investment Adviser License in Idaho
Idahoans who wish to become proprietors of investment adviser (IA) firms or investment adviser representatives (IAR) of existing firms must register with the Idaho Department of Finance Securities Bureau. All IA firm applicants register through the FINRA (Financial Industry Regulatory Authority) Investment Adviser Registration Depository, while IARs are registered through the Central Registration Depository (CRD). Applicants must pass the FINRA Series 65 exam or both the Series 66 and Series 7 exams. Exceptions to this rule are made if:
The applicant passed Series 65 or Series 66 before January 1, 2000 and has been registered with an investment adviser for the preceding two years
The applicant holds one of the following professional designations:

Chartered Investment Counselor (CIC) granted by the Investment Counsel Association of America
Certified Financial Planner (CFP) granted by the Certified Financial Planners Board of Standards
Personal Financial Specialist (PFS) granted by the American Institute of Certified Public Accountants
Chartered Financial Consultant (ChFC) granted by the American College
Chartered Financial Analyst (CFA) granted by the Association for Investment Management and Research
Idaho houses the offices of many globally, nationally and regionally connected investment advisory firms such as Edward Jones, Northwestern Mutual, and Arcadia Investment Advisors. You will more than likely find a position at one of these major companies even if you plan to eventually hang out your own shingle as an independent. Offices are open across the state so it shouldn't be a challenge to find something near you.
How to Obtain a Stockbroker License in Idaho
Broker dealer agents in Idaho, must also register with the Idaho Department of Finance Securities Bureau through the Central Registration Depository (CRD). Prospective agents must pass FINRA's Series 63 or Series 66 exams along with one securities-specific exam such as Series 6 or Series 7.
<!- mfunc search_btn -> <!- /mfunc search_btn ->
Securities professionals must meet continuing education (CE) standards set by FINRA. This involves a Regulatory Element, taken after 24 months of licensure and every 36 months thereafter; and a Firm Element, provided by one's firm. The Regulatory Element consists of a computer- training program that updates personnel on changes in securities regulations. The Firm Element is also a refresher course on securities products, procedures and the like.
How to Obtain a License to Sell Life Insurance and Fixed Annuities in Idaho
The Idaho Department of Insurance regulates licensed life insurance producers in the state who may also sell fixed annuities and become known as financial planners. Idaho does not require pre-licensing education but does require all producers to pass an exam administered by PSI, an independent testing proctor with locations around the state. Fingerprinting must also be completed through PSI prior to licensure.
Twenty-four hours of continuing education (CE) must be taken every two years to maintain an Idaho producer license. Three of these hours must be in ethics courses. The CE Catalog is available through Sircon.
To become a variable contracts producer, selling variable annuities in Idaho, applicants will need a variable contracts license. This will involve first becoming registered as a securities professional with FINRA so as to provide the CRD number (FINRA securities license number) on the variable contracts application. The Series 6 or Series 7 exams usually must be passed to achieve this status. Once achieved, variable contracts producers must meet continuing education mandates of both FINRA and the Idaho Department of Insurance.
<!- mfunc feat_school ->
Featured Programs:
Sponsored School(s)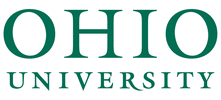 <!- /mfunc feat_school ->