When Idaho comes to mind, you think of Idaho potatoes – but, this northwestern state is more than its dominant crop, as Idaho residents know. Idaho is known as the Gem State because its naturally beautiful terrain is filled with minerals and semi-precious stones like star garnet, which can only otherwise be found in India. Even though the Grand Canyon in Arizona is more well-known, the deepest canyon in the United States is Hells Canyon in Idaho. This natural wonder draws tourists to Idaho to witness this fascinating river gorge for themselves but luckily, Idaho residents have this feature right in their backyards.
<!- mfunc feat_school ->
Featured Programs:
Sponsored School(s)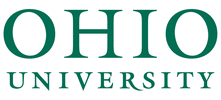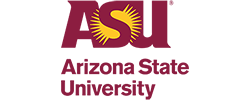 <!- /mfunc feat_school ->
Like 31 other states and Washington, D.C, Idaho uses a graduated-rate income tax structure. That means that the more you earn, the more you're taxed. Depending on what income bracket you fall into, you can be taxed between 1.125% and 6.925%.
According to the Certified Financial Planner (CFP) Board, there are only 265 certified financial planners in Idaho, accounting for 0.3% of nationwide CFPs. Idaho is ranked 41st on the list of states with the most financial planners. So, while this may make it more difficult to forge a professional community, it also means that there will be less competition for your specialized services.
<!- mfunc search_btn -> <!- /mfunc search_btn ->
Of course, it's also necessary to consider what kinds of services you hope to provide in your business. Some financial advisors charge a set fee for their work, regardless of their client's satisfaction. In other cases, advisors offer their service on a commission basis, which means that if your client makes money, you earn a percentage of their earnings, too. Also, when you work as a financial planner, you must be a fiduciary, which means that you'll act according to your client's best interests, not your own.
About 1.7 million people reside in Idaho, according to the United States Census Bureau. Among this population, the median household income is $55,785, which falls below the national median of $62,843. However, since rural areas in Idaho require a lower cost of living than more metropolitan cities in the United States, this discrepancy from the national median is no cause for alarm.
Keep reading to learn more about your potential earrings in the financial sector in Idaho.
Financial Advisor Salary in Idaho
It may not come as a surprise to learn that more people work as financial planners in Idaho's capital, Boise, than anywhere else in the Gem State. This makes sense, since the capital city is more populated than smaller cities, like Idaho Falls or Coeur d'Alene.
Out of the 380 personal financial advisors in Boise, the average annual salary is $102,820, and the annual median wage is $81,800. The average is higher than the median, since salaries can be variable depending on many factors like experience, whether you charge commissions or set fees and more. Interestingly, annual income is higher in the nonmetropolitan areas of Northwestern Idaho, where the average annual wage is $133,300. However, given that only 40 people are working as personal financial advisors in that region, this data might not be as reliable as a region with a larger sample size.
Area Name
Employment
Annual mean wage
Northwestern Idaho nonmetropolitan area
40
133000
Southeast-Central Idaho nonmetropolitan area
100
-
Stockbroker Salary in Idaho
Similarly, most stockbrokers in Idaho also live in the state's capital – out of 1,140 working stockbrokers in 2019, 690 lived in Boise, according to the Bureau of Labor Statistics. Nationwide, the earnings of a stockbroker can vary widely depending on your success navigating the stock market. So, in Idaho, while the median annual earnings of a stockbroker range between $37,510 and $45,230, experienced brokers in the 90th percentile of stockbrokers managed to earn up to $132,310.
Area Name
Employment
Annual mean wage
Northwestern Idaho nonmetropolitan area
160
50270
Southeast-Central Idaho nonmetropolitan area
130
50420
<!- mfunc search_btn -> <!- /mfunc search_btn ->
Life/Annuity Producer Salary in Idaho
Insurance sales agents in Idaho earn, on average, between $38,980 and $80,760, depending on what area of the state they reside in. Compared with stockbrokers and personal financial advisors, there are fewer life/annuity producers working in Idaho.
Area Name
Employment
Annual mean wage
Northwestern Idaho nonmetropolitan area
-
80760
Southeast-Central Idaho nonmetropolitan area
190
55160
(Salary and job growth data reported by the U.S. Bureau of Labor Statistics in May 2019 for personal financial advisors; securities, commodities and financial services sales agents; and insurance sales agents. Figures represent national data, not school-specific information. Conditions in your area may vary. Information accessed February 2021.)