While it may not be a great commentary on the state of the republic that one of the greatest concentrations of money in the country is also the seat of federal government, it's good news for personal financial advisors looking for work in Washington D.C. According to Phoenix Marketing International, in their 2018 report on millionaires by state, the District comes in number two overall on millionaire households per capita. If that seems high, it's because it is—the ranking jumped by an almost unheard of nine places since 2017.
<!- mfunc feat_school ->
Featured Programs:
Sponsored School(s)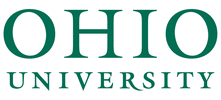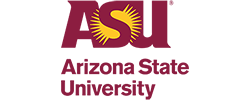 <!- /mfunc feat_school ->
You don't have to ask where all that cash came from or where it's going; you just have to manage it ethically and responsibly once you get your mitts on it. With that kind of influx of wealth, personal financial advisors—particularly the best educated and most highly trained—are going to be in big demand in the District.
The number of jobs in this profession is expected to grow by 4.7 percent by 2021. Job opportunities for insurance sales agents, many of whom sell annuities under a life insurance line of authority and market themselves as financial planners, are expected to increase by 8.7 percent during the same period.
<!- mfunc search_btn -> <!- /mfunc search_btn ->
High net worth individuals are looking for a few things from financial planners: how to keep growing that net worth, for one, but also how to protect it for retirement or other exit plans, and how to use it to secure their children the same advantages in education and upbringing. That leads to jobs in a half dozen different specialties for planners, from IRA and tax planning to investing to educational planning and funding. And with the right education, you can take on any of those roles for a bright future in the District.
Getting The Right Education to Become a Financial Planner in Washington D.C.
Residents of the District have high standards. There are an awful lot of smart people floating around, attracted by think-tanks, world class universities, a major federal government agencies, so the overall IQ here is on the high side. According to WalletHub, as of 2018 more than half of residents hold a college degree, making it the second most highly educated city in the country.
That means they expect the professionals they hire to manage their money to have equally solid educational credentials. For you, it means plan on earning a four-year bachelor's degree at a minimum if you want to get hired at a financial planning firm, or even hang out your own shingle to do business in the District. You'll also find that degree critical when it comes to getting one of the industry standard certifications that employers will expect you to have.
Bachelor's Degrees for Financial Planners
Although you definitely will need a bachelor's degree, there is a wide latitude over what type of majors you can study and still launch a successful career in financial planning. Some examples include:
Bachelor in Financial Planning
Bachelor in Financial Services
Bachelor in Accounting
Bachelor in Business
Bachelor in Trust and Wealth Management
All of them offer you not only the kind of financial and economic training that is considered critical in the field, but also give you the kind of broad liberal arts training that you'll need to master marketing, salesmanship, and communications, all of which are key in financial planning.
Regardless of what type of degree you pursue, you'll want to make sure that it is from a CFP Board-Registered program. This not only assures you that you are getting some of the latest and most in-depth training in the subject available, but also that you get the critical coursework that the CFP Board requires in order to aware the Certified Financial Planner credential, the most important one in the field.
Check out our comprehensive list of Financial Planning Bachelor's Degrees to launch your career in Financial Planning
Master's Degrees for Financial Planners
You can also find, and may pursue, CFP Board-Registered programs at the master's level if you failed to take one as you were earning your bachelors. This is good news for anyone switching professions from something outside the financial planning field, since it allows you to not only qualify for your CFP, but also extend your education to the very pinnacle available in the industry today.
<!- mfunc search_btn -> <!- /mfunc search_btn ->
That's because a two-year master's goes into even more in-depth investigation into the subjects near and dear to financial planning: high finance, algorithmic trading, advanced accounting, and investment analysis. You can specialize to a high degree by picking the right master's degree, which is a sure ticket to higher compensation and more high-class clients.
Check out our comprehensive list of Financial Planning Master's Degrees to launch your career in Financial Planning
Selecting an Accredited Degree Program
All of your collegiate education should be conducted in a program that has received a specialty certification from one of these three CHEA (Council for Higher Education Accreditation)-approved specialty accreditors:
These agencies go above and beyond the general regional accreditation that all American colleges typically pursue. They look at the details of business and accounting programs with an extraordinary eye for detail, informed by their relationships with current industry trade groups and an intimate understanding of how business gets done in American today. You'll get the finest quality instructors and the most up-to-date curriculum in any financial planning program by sticking with only those that hold these accreditations.
Enrolling in a FinTech Bootcamp for Financial Planning
Although your college education is critical in getting the high-level perspective on financial planning and in earning your certifications in the field, there are certain aspects of high finance that are so bleeding edge that even colleges aren't quite there yet.
Fintech is one of those, a combination of high technology and high finance that is yielding incredible results in algorithmic trading, cryptocurrencies, and other in-demand fields. To get the kind of training you can bank on for clients who want planning advice and strategies on the cutting edge, you can opt for a fintech bootcamp.
Bootcamps are fast-paced, short-term (usually only a few weeks or months at most) dive into the most practical, hands-on aspects of financial technology on the market today. You don't spend time in a classroom soaking up theory; instead, you build your skills by developing actual projects with your classmates, using the newest tools and techniques with real-world financial data to mimic what is happening out in the wild.
That means you will be using concepts and tools like:
Machine learning and artificial intelligence
High-speed trading algorithms
Python programming and financial libraries
Ethereum and other types of blockchain
Smart contracts such as Solidity
And you'll learn it all from instructors who have real experience in the industry themselves.
You can find one close to home in the form of the GW FinTech Boot Camp, but you can take it, or similar bootcamps, online as well. With a synchronous, real-time course format and tightly integrated cohort working with you, it's the same experience and the same subject matter either way.
Most bootcamps offer some sort of career services and placement, teaching you interview skills and how to build up a project portfolio to show off to potential employers, or even holding job fairs and lining up interviews. It can dramatically renovate your financial planning skills and launch a whole new phase of your career.
Adding a Professional Certification to Boost Your Qualifications as a Financial Planner
Professional certifications are one of the major currencies in the financial field. Employers and clients alike will want to see that you have taken the time and made the investments in your own education to earn some of the standard qualifications in the field.
Almost all of these require both an education and some degree of experience working in the field:
Chartered Financial Consultant (ChFC) – Requires 27 semester credit hours in specified courses, although not a completed degree, plus 3 years experience
Chartered Investment Counselor (CIC) – Not required; however, must hold a CFA, plus 5 years experience
Chartered Financial Analyst (CFA) – Hold 4 years combined professional and/or university experience
Certified Financial Planner (CFP) – Hold a bachelor's degree, plus 3 years experience
Personal Financial Specialist (PFS) – Have 75 hours personal financial planning education; also, hold a CPA, which requires a degree, plus 2 years experience
While the CFP requires a full bachelor's degree, it does not explicitly need to be in a financial field. Instead, any degree can qualify if you round out your education with a CFP-Board registered certificate program that includes the required 15 credits of specific coursework that the board mandates.
How to Obtain an Investment Adviser Representative License in the District of Columbia
The District of Columbia Department of Insurance, Securities and Banking is responsible for the registration and licensing of investment advisers (IA) and investment adviser representatives (IAR) in The District. To become a licensed IAR in DC, candidates need passing scores on either the Series 65 Uniform Investment Adviser Law Examination by itself, or on the Series 7 General Securities Representative exam in combination with the Series 66 Uniform Combined State Law exam.
Exam exemptions are granted to those that hold any of the following professional certifications:
CFP (Certified Financial Planner)
ChFC (Chartered Financial Consultant)
PFS (Personal Financial Specialist)
CFA (Chartered Financial Analyst)
CIC (Certified Insurance Counselor)
There are many international and regional investment firms that serve the residents of Washington and the surrounding areas. At the center of global power, you'll find financial interests and services with connections all over the world. These can range from the big retail firms like Morgan Stanley and Charles Schwab to more boutique outfits like Glassman Wealth Services to big multinational like BNY Mellon. You will more than likely be starting out at one of them even if your eventual ambition is to open up your own shop.
How to Obtain a Stockbroker License in the District of Columbia
The Department of Insurance, Securities and Banking in DC also regulates broker-dealer agents, more often referred to as stockbrokers or registered representatives. Prospective broker-dealer agents usually pass a securities examination suited to the specific products they'll be selling. This would be the Series 6 or 7 in combination with the Series 63 Uniform Securities Agent State Law Exam or the Series 66 Uniform Combined State Law Exam.
<!- mfunc search_btn -> <!- /mfunc search_btn ->
Licenses must be renewed at the end of each year. Renewal is dependent on the completion of certain continuing education (CE) modules. The financial Industry Regulatory Authority (FINRA) requires continuing education programs for registered representatives of FINRA member broker-dealer firms. The Regulatory Element involves computer-based training modules that are completed after two years of professional service, and then every three years after that. The frequently updated modules reflect changes and updates in compliance standards, sales practices, and new regulations that registered reps are expected to adhere to. Additionally, firms offer annual training to agents to keep them apprised of changes in product offerings and regulations, as well as to keep their sales skills sharp.
How to Obtain a License to Sell Life Insurance and Fixed Annuities in the District of Columbia
Life insurance producers, who often provide financial planning services by selling fixed annuities, are also regulated in DC under the Department of Insurance, Securities and Banking. This department issues licenses to qualified candidates who have passed the District of Columbia Insurance Examination, which covers the DC Insurance Code and the DC Municipal Regulations (DCMR). These examinations are administered through PearsonVUE, a third party agency.
Simply obtaining the initial license doesn't complete your obligations, however. Twenty-four hours of continuing education, including three hours of ethics training, must be taken before the end of each license renewal period.
<!- mfunc feat_school ->
Featured Programs:
Sponsored School(s)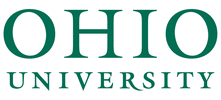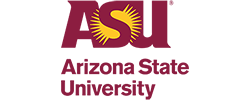 <!- /mfunc feat_school ->