Broker-dealer agents, who are be better known outside the financial services industry as stockbrokers, work for broker-dealer firms as securities sales agents and must register with both the Securities and Exchange Commission and DC securities regulators.
<!- mfunc feat_school ->
Featured Programs:
Sponsored School(s)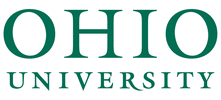 <!- /mfunc feat_school ->
In this easy to follow guide, you will find step-by-step instructions on how to become a stockbroker through proper registration with the District of Columbia Department of Insurance, Securities and Banking as well as the SEC.
Step 1. Get Your Education
Although formal education is not stipulated by the District of Columbia Department of Insurance, Securities and Banking Division, most broker-dealer firms insist upon hiring agents with a bachelor's degree at minimum.
<!- mfunc search_btn -> <!- /mfunc search_btn ->
Some of the more common bachelor's degrees held by stockbrokers include:
BS-Business Management
BS- Finance
BA-Accounting
BS-Business Administration
BA-Economics
You'll find that classes in finance, sales, and other business-related subjects will be most useful to your understanding of financial markets and your ability to align clients with suitable investments:
Economics (including macroeconomics and microeconomics)
Finance (such as financial management, business finance or personal finance)
Communications in business
Business ethics
Business law/commercial law
Statistics (including business statistics)
Taxation
Marketing (including marketing management)
Quantitative applications in business
Organizational theory and behavior
Accounting (such as managerial or financial accounting)
Step 2: Take the Series 7 Exam to Earn your Securities Representative License
Prior to registering for the Series 7 Exam, you must be sponsored by a broker-dealer firm that is registered in the District of Columbia.
Exam waivers may be granted if you were registered as a broker-dealer agent before January 1, 1989 and have remained registered ever since.
Complete the appropriate registration form. To be approved to attempt the exams, you must first apply by submitting Form U-4, Uniform Application for Securities Registration or Transfer.Since these exam registration forms also serve to register you with the Securities and Exchange Commission and the District of Columbia Department of Insurance, Securities and banking, these form are quite involved and require you to disclose your personal identification details, educational background, broker-dealer firm details, and any criminal history.

FINRA charges $85 to process your registration, which is usually paid by your broker-dealer firm.
FINRA requires that you submit your fingerprints as part of the application. Your broker-dealer firm should be able to help you in this process. If not, check with your local police station or Sheriff's office, which usually charges a minimal fee. Fingerprinting processing by FINRA will cost your broker-dealer firm $30.25.
You must pass either the Series 6 or Series 7 securities examinations before taking either the Series 63 or Series 66 state examinations. Check with your broker-dealer to determine which exam combinations they prefer.
Testing fees are paid by your broker-dealer and are as follows:  Series 7: $245; Series 6: $40; Series 63: $147, Series 66: $177.
The District of Columbia's agent registration fee is $45 and a one-time $50.00 fingerprint processing fee.
If a non-FINRA registered broker-dealer firm sponsors you, you may also become registered as an agent in the District of Columbia.
As a rep with a FINRA-member firm, your compliance department will assist you in filing this form through the Central Registration Depository (CRD). If you are employed with a non FINRA-member firm, submit all information directly to the District of Columbia Department of Insurance, Securities and Banking Lock Box.
After your registration has been accepted, you may register to take the comprehensive Series 7, General Securities Representative Examination, or another more limited exam such as the Series 6 Investment Company/Variable Contracts Products Limited Representative Qualification Exam.
Upon passing a general securities examination, you may register to take one of the state securities examinations. Ask your broker-dealer firm which they prefer you take: Series 63, Uniform Securities Agent State Law Examination or Series 66, Uniform Combined State Law Examination.
You have 120 days from the time your registration is approved to schedule the securities exams. Schedule through one at a testing center near you.
Ask your broker-dealer firm for information and guidance to help you study for the examinations. You should arrive at the testing center an hour before exam time.
As soon as you have finished taking the exam, your score will be displayed. After passing both of the required exams, you will be licensed as a broker-dealer agent in the District of Columbia.
Step 3: Get On-The-Job Training
Broker-dealer firms will provide you with on-the-job training that will teach the firm's investment philosophy, while also strengthening your product knowledge and sales skills. Some firms may have you job shadow another registered agent, while others may conduct securities sales training in a classroom setting either within the office or through a third-party training facilitator.
<!- mfunc search_btn -> <!- /mfunc search_btn ->
Your training will attempt to deepen your understanding of the various securities and financial products you'll be selling:
Mutual funds
Stocks
Variable contracts (variable life, variable annuities)
Stock options
Treasury, municipal and corporate bonds
Mutual funds
Debt securities and corporate equity
Government securities
Company shares (Open-end and closed-end investments)
Direct participation programs (such as non-publicly traded oil and gas leases or real estate investment trusts)
Step 4: Ongoing Requirements for License Renewal and Continuing Education
Annual License Renewal and Fees
At the end of each calendar year (December 31), your District of Columbia securities registration and license will expire. If your broker-dealer firm submits the $45 renewal fee to the District of Columbia Department of Insurance, Securities and Banking through WebCRD (Central Registration Depository) prior to this time, your license/registration will automatically renew.
Continuing Education Requirements
Continuing education programs help keep agents up-to-date on industry operations and trends. The Securities Industry Continuing Education Program includes two components:

The Regulatory Element
The Regulatory Element training program must be taken within 120 days of your two-year licensing anniversary. Every three years after that, you must take the Regulatory Element training again. Most broker-dealer firms will notify agents when this portion of continuing education comes due.If you have a Series 7 license, you must complete the S101 General Program. This includes four modules covering sales-practice, ethical, compliance, and regulatory standards:

Communications with the Public (including written, electronic, oral and other types of communications)
Suitability (of client information and accounts)
Handling Customer Accounts, Trade and Settlement Practices (including account opening, anti money laundering, trade approval, trade authorization, client complaints, and margin related issues)
New and Secondary Offering and Corporate Finance (including SEC registration and prospectus requirements, research and investment banking, and public offerings)

The Firm Element
Your employer, along with FINRA, will determine topics most relevant to the industry each year. This Firm Element program, and must be completed by all registered broker-dealer agents yearly. Topics that are usually included in the Firm Element are:

Product, strategy and service regulatory requirements
Investment features and risk factors associated
Suitability standards and sales protocol

<!- mfunc search_btn -> <!- /mfunc search_btn ->
Updating your Form U-4
If any changes affect your U-4 registration, it is your obligation to notify your broker-dealer firm's compliance department within 30 days. This would include changes that affect:

Address
Name
Marital status
Disciplinary actions against you (either pending or completed)
Customer complaints about you
Financial judgments against you
Civil judgments against you
Criminal proceedings against you

Your securities registration information is available for public access through FINRA's BrokerCheck.