The Wisconsin Department of Financial Institutions Division of Securities is charged with the responsibility of licensing broker-dealer agents (stockbrokers) in the state.
<!- mfunc feat_school ->
Featured Programs:
Sponsored School(s)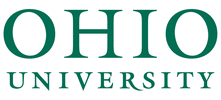 <!- /mfunc feat_school ->
If you wish to become a licensed stockbroker in Wisconsin, follow this guide for detailed instructions on how to register with the state of Wisconsin and a self-regulatory organization such as the Financial Industry Regulatory Authority (FINRA).
Step 1. Get Your Education
Most brokerage firms in Wisconsin will not hire broker-dealer agents who lack a college degree.
<!- mfunc search_btn -> <!- /mfunc search_btn ->
The following degrees are among those often held by stockbrokers:
BS-Economics
BA-Accounting
BS-Finance
BS-Business Administration
BA-Global Business
Make sure to select college courses that will contribute to your knowledge of securities markets and client relations. Regardless of the major you choose, courses centered on business, finance, and economics will be essential to your career as a stockbroker:
Cost management
Financial markets
Business communications
Business legal studies
Business ethics
Statistics in business
Tax planning
Market analysis
Quantitative business analysis
Behavior of organizations, persons and groups
Finance and Managerial accounting
Step 2: Take the Required Exams
Before registering for securities exams, obtain sponsorship from a Wisconsin registered broker-dealer firm. Achieve this through searching for open agent positions. Searching online, contacting friends and colleagues, and inquiring with professional groups call all assist you in your endeavor to land a position at a brokerage firm in Wisconsin.
In order to register to take securities exams, the Form U-4, Uniform Application for Securities Registration or Transfer, must be completed. Your brokerage firm's compliance department can help you with this. If a non-FINRA firm sponsors you, you must submit your U-4 form, the $80 application fee, and all supporting information directly to the Wisconsin Department of Financial Institutions Division of Securities, 345 W Washington Ave, Madison, WI 53703.When completed, it is filed through the Central Registration Depository (CRD).
FINRA will charge your brokerage firm $85 to process the Form U-4.
Fingerprinting is not required in Wisconsin.
Wisconsin requires all registered securities agents to pass the Series 63 or the Series 66 state examinations, as well as a securities examination pursuant to your activities with your broker-dealer firm (see below for explanations of exams). The testing fees, listed along with their corresponding exams below, will be charged to your broker dealer as you register for each exam.
Your broker-dealer firm pays your application fee of $80 to FINRA through the Central Registration Depository (CRD) at the time you submit the Form U-4.
You must pass a general securities product exam before being eligible to take a state securities exam (Series 63 or 66). Although nearly all broker-dealer agents take either the Series 6 or the fully comprehensive Series 7, the following general securities product exams are listed by the Wisconsin Department of Financial Institutions Division of Securities as qualifying exams for broker-dealer agents in the state:
You must also register for one of the following state securities exams (ask your brokerage firm which one to take, as preferences tend to vary from firm to firm):
Schedule exams within 120 days or applying. The following Pearson and Prometric testing centers in Wisconsin offer the exams: Pearson Centers in Brookfield, Eau Claire, Elm Grove and Kenosha; Prometric Center in Brookfield.
Practice tests and study guides are supplied by FINRA and should also be available at your firm. On testing day, get to the center at least an hour ahead of test time.
After completing your securities exam, your score will be displayed right away. Passing all required securities exams will garner you approval as a licensed securities agent in Wisconsin.
Step 3: Get Your On-The-Job Training
On-the-job training is extremely important to your new career as a licensed broker-dealer agent in Wisconsin. Your firm may ask you to job-shadow a fellow securities agent or to become a part of group sessions in which a group of new agents are trained in classroom setting.
<!- mfunc search_btn -> <!- /mfunc search_btn ->
Training will cover sales protocols and investment strategies in line with the firm's investment philosophy. You will also learn about the particular securities products you'll be offering to clients:
Stocks
Registered options
Variable contracts
Mutual funds
Municipal securities
Corporate securities
Government securities
Investment company products
Direct participation programs
Step 4: Ongoing Requirements for License Renewal and Continuing Education
Annual License Renewal and Renewal Fees
December 31 of each year marks the expiration of all broker-dealer licenses in Wisconsin and, consequently, their agents' licenses as well. It is up to your broker-dealer to renew your license by that time each year and pay the annual renewal fee of $80 to the Wisconsin Department of Financial Institutions Division of Securities through the Web-CRD (Central Registration Depository).
Continuing Education Requirements
Continuing education is vital to keep securities agents in Wisconsin knowledgeable on the latest securities and industry developments. The Securities Industry Continuing Education Program was designed for that purpose, and contains two elements:
The Regulatory Element
The Regulatory Element training program requirement must be fulfilled after you have been registered as a securities agent for two years. Every three years thereafter, you must take the Regulatory Element again.If you are Series 7 licensed, you must also take the S101 General Program. Four modules are included in the S101 program, and include subjects like ethical standards, compliance, sales protocols, and regulatory updates.
<!- mfunc search_btn -> <!- /mfunc search_btn ->
The Firm Element
The Firm Element part of the Securities Industry Continuing Education Program is provided by your broker-dealer firm each year and is based upon industry topics deemed noteworthy by FINRA.
Updating your Form U-4
It is your responsibility as a licensed Wisconsin securities agent to disclose any and all changes in your Form U-4 information. Tell the compliance department of your firm, who will then update the changes and submit them to FINRA. These may be based upon life events or occurrences. Examples include:

Moving
Changing your name
Having a customer lodge a complaint against you
Being subject to disciplinary action
Having a criminal charge filed against you
Having a financial judgment against you
Securities registration information for you and every other registered securities agent is available to access through FINRA's BrokerCheck.