South Dakota probably hasn't made the top ten in a list of the richest states in the country since desperadoes and prospectors were gunning each other down in the streets of Deadwood. Even then, most of the wealth went to owners outside the state, leaving pretty slim pickings around for the locals to play with.
But according to U.S. News & World Report, South Dakota has something else going for it in terms of financial planning; as of 2018, it was ranked third in the country for overall fiscal stability. And, at the end of the day, that's the real goal for most planners, regardless of the wealth of their clients.
<!- mfunc feat_school ->
Featured Programs:
Sponsored School(s)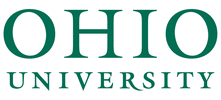 <!- /mfunc feat_school ->
It shows up clearly in data from the South Dakota Department of Labor. By 2021, the department expects that the overall number of financial advisors in the state to expand by 7.1 percent, well above the 4 percent increase expected nationally.  Securities, commodities, and financial services sales agents, a closely related category, is also expected to jump by nearly 5 percent.
<!- mfunc search_btn -> <!- /mfunc search_btn ->
You can become one of them with the right kind of education and ambition. South Dakotans are growing older at a rapid clip… already, according to 2019 numbers from the Census Bureau, the state is about a percentage point ahead of the national ratio of folks over 65 in the population. You'll need to learn how to help that aging Baby Boomer cohort prepare for their retirement, establishing trusts, safe investment vehicles, and balanced portfolios that will see them comfortably through uncertainty.
Younger families need those skills too, only aimed more at developing educational savings plans, structuring life insurance and other provisions for the unexpected, and putting together plans for building wealth over the long term. There is plenty of work all around the state in every area of financial planning… if you can make the grade.
Getting The Right Education to Become a Financial Planner in South Dakota
Even out here on the high plains, folks like to know that their professional services are coming from individuals who have taken the trouble to get professional credentials. Today, that means a college degree, and, eventually, professional certifications that also happen to require college degrees or at least some credits.
Employers, too, look for new hires who have at least shown the moxie it takes to get through a basic college education. Much of your training will still happen on the job, but you'll be starting from a much higher baseline of knowledge and skills, and that's definitely something investment advising firms are on the lookout for.
Bachelor's Degrees for Financial Planners
So, at a minimum, plan on getting a bachelor's degree. These four-year programs offer a combination of major-specific coursework with more general studies in the field of liberal arts, everything from history to English to social studies. Although it may seem like a diversion from your intended path into financial planning, the truth is that these are exactly the courses that develop your critical-thinking and communication skills… exactly what you need in the fast-paced, contact-heavy world of financial planning.
And that means you can pick all sorts of different types of majors and still achieve your goals. There are many common approaches that run through business, accounting, economics, and straight-up financial planning majors, but you are free to put together your own special blend of whatever you think will offer you the best advantage in the planning world.
What you will need to include, however, is either a major or minor that is a CFP Board-Registered program. The CFP Board awards the Certified Financial Planner credential, one of the premier professional certifications in the industry, and they require a very specific 15-credit set of coursework to obtain it. Board-Registered programs are guaranteed to have that coursework; others are not.
Explore our extensive list of Financial Planning Bachelor's Degrees.
Master's Degrees for Financial Planners
You get another bite at that apple if you decide to go on and earn a master's degree after your bachelor's. CFP Board-Registered master's programs are also available to qualify you for the CFP. But that's where the similarity ends with these tough two-year advanced degrees.
<!- mfunc search_btn -> <!- /mfunc search_btn ->
That's because all the general education elements are stripped out in favor of a deep investigation into all of the most complicated aspects of the subject. You'll study the complex theories underpinning global finance and business and accounting systems, look at the history and evolution of markets, and develop your own ideas for researching and investing that experienced professors will help you explore. At the end, you'll have the kind of experience and knowledge under your belt that can take you to the highest levels of the financial planning world, working with the smartest, wealthiest clientele in the industry.
Explore our extensive list of Financial Planning Master's Degrees.
Selecting an Accredited Degree Program
Whether at the master's or the bachelor's level, however, you will need to be careful to pick a program with the right specialty accreditations for the field. In financial planning, that generally means a school or program that has the blessing of one of these three accreditors:
While almost every American university holds a general accreditation from one of the six major regional accreditors that look over academic standards, in fields like business and accounting, there are some additional boxes that need to be checked. Specialty accreditation makes sure that programs hit all those marks, ensuring that they are teaching to a curriculum that aligns with current demands in the business and accounting professions, and using professors who are qualified to teach those concepts.
Enrolling in a FinTech Bootcamp for Financial Planning
A college degree is really just the start of your financial planning journey. The industry is always being changed by some new development, and today, that is all being driven by fintech… financial technology, the blend of high-speed computing, big data storage, and esoteric investing and financial techniques.
Fintech is something you only get a passing exposure to in most college programs, but one way to keep up with the latest in the field is to enroll in a fintech bootcamp. These hardcore programs jam all the cutting-edge tools and technologies into a fast-paced, project-driven curriculum that lasts only weeks or months and puts you through the paces with hands-on experience working on live data and systems. Instructors are drawn straight from the coal face, where they've been developing some of the very techniques that you will be studying, and you will work together as a team with your cohort group just as you would in the industry.
Bootcamps lay out concepts and techniques such as:
Advanced Excel analysis
Machine learning approaches to financial analysis
Artificial intelligence processing in financial transactions
Python programming and financial library use
Blockchain concepts and tech like Ethereum
Smart contracts such as Solidity
This kind of bootcamp is available in multiple formats from multiple different organizations these days, from the full-time, on-site experiences to part-time, online camps like these two from highly respected colleges that are available to South Dakota students:
Like other types of bootcamps, they deliver additional value in the form of career services, which help you groom your resume and build up your interviewing skills while you are developing new fintech skills, and even putting on demo days and lining up interviews with potential employers. You'll find yourself in a great position to either pick up a new job or advance in your current position with the new talents you'll develop in a bootcamp.
Adding a Professional Certification to Boost Your Qualifications as a Financial Planner
Whatever you do to build on your education after college, you'll need some way to establish both your knowledge and your integrity before you will find many people who are eager to turn their money over to you to manage. Employers and clients alike look to industry-standard certifications to establish your qualifications, such as:
Chartered Financial Consultant (ChFC) – Requires 27 semester credit hours in specified courses, although not a completed degree, plus 3 years experience
Chartered Investment Counselor (CIC) – Not required; however, must hold a CFA, plus 5 years experience
Chartered Financial Analyst (CFA) – Hold 4 years combined professional and/or university experience
Certified Financial Planner (CFP) – Hold a bachelor's degree, plus 3 years experience
Personal Financial Specialist (PFS) – Have 75 hours personal financial planning education; also, hold a CPA, which requires a degree, plus 2 years experience
Acquiring any of them involves accumulating some experience, some college credits, passing exams of industry knowledge, and demonstrating your adherence to ethical principles and standards. So it's an easy way for potential employers to verify your bona fides before bringing you in.
The CFP is among the most stringent of these, involving not just earning a bachelor's degree, but also a specific amount of study in nine different qualifying areas. If you didn't cover those particular subjects in your master's or bachelor's program through a CFP Board-Registered program, you can still catch up through a Board-Registered certificate program, which will get you exactly the credits you need so you can still apply.
How to Obtain an Investment Adviser License in South Dakota
The South Dakota Department of Labor and Regulation Division of Securities requires all investment adviser representatives (IAR) and sole proprietors of investment adviser (IA) firms to register through the Investment Adviser Registration Depository (IARD). The Series 65 (Uniform Investment Adviser State Law) or both the Series 66 (Uniform Combined State Law) and Series 7 (General Securities Representative) must be passed prior to registration and authorization to work in the state. It's possible to have the testing requirement waived, however, if you hold one of the following professional certifications:
Certified Financial Planner (CFP) awarded by the Certified Financial Planners Board of Standards
Chartered Financial Consultant (ChFC) or Master of Science in Financial Services (MSFS) awarded by the American College, Bryn Mawr, Pennsylvania
Chartered Financial Analyst (CFA) awarded by the Institute of Chartered Financial Analysts
Personal Financial Specialist (PFS) awarded by the American Institute of Certified Public Accountants
Chartered Investment Counselor (CIC) awarded by the Investment Adviser Association
You're likely to start your financial planning career in South Dakota with one of the major firms already operating in the state, such as Waddell & Reed or AXA Advisors. But it's a wide-open state with a lot of small towns which are not necessarily served by one of the big national firms, so you'll also have opportunities to start at smaller, local advisors, or even to hang out your own shingle after a few years to see how you fare running your own IA firm.
How to Obtain a Stockbroker License in South Dakota
Broker-dealer agents in South Dakota are required to register with the South Dakota Division of Securities through the FINRA Central Registration Depository (CRD). Before becoming licensed to work in South Dakota, agents must pass the FINRA Series 63 Uniform Securities Agent State Law Examination, or the Series 66 Uniform Combined State Law Examination as well as the exams required for the type of investment vehicles they plan to work with (Usually Series 7).
<!- mfunc search_btn -> <!- /mfunc search_btn ->
Continuing education qualifications set forth by FINRA include a Regulatory Element and a Firm Element. The Regulatory Element requires all registered securities representatives to take a computerized refresher course after being licensed for two years, then every three years after that. It provides employees with updates on any changes in state or federal securities regulations. The Firm Element, which is provided by broker-dealer firms for their employees, keeps registered reps current on products, sales techniques, and business practice in the ever-changing financial services industry.
How to Obtain a License to Sell Life Insurance and Fixed Annuities in South Dakota
The South Dakota Department of Labor and Regulation Division of Insurance holds the responsibility for licensing life insurance producers in the state. These producers may also sell fixed annuities and thereby serve as financial planners. No pre-licensing education is required in South Dakota, but all producers must pass state examinations specific to their lines of authority. These examinations are administered by Pearson VUE testing centers.
Continuing education requirements must be met every two years to maintain licensure. You can find a list of approved continuing education providers via the Sircon website, which also offers one of the routes to apply for your license initially.
South Dakota allows producers to apply for life insurance licenses at the same time they apply for variable life or variable annuity licenses. This requires registration through FINRA, which means passing the Series 63 exam along with the Series 6 or Series 7 exam. Continuing education mandates of both the South Dakota Division of Insurance and FINRA must be upheld to maintain a variable annuity license.
<!- mfunc feat_school ->
Featured Programs:
Sponsored School(s)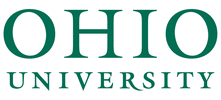 <!- /mfunc feat_school ->