South Carolina is quickly going gray.
According to the state's Plan on Aging, as of 2019, there were just over 1.1 million people in the state over the age of 65. The Census Bureau puts that at just over 18 percent of the total population, about two points ahead of the national average.
<!- mfunc feat_school ->
Featured Programs:
Sponsored School(s)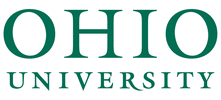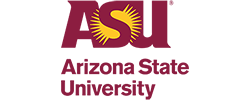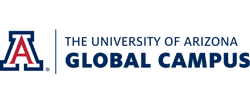 <!- /mfunc feat_school ->
But it's just the tip of the iceberg. By 2030, it will be 1.5 million, according the Weldon Cooper Center at the University of Virginia. The median age around the state is already rising, and in Horry, Beaufort, McCormick, and Jasper counties, it jumped by more than 5 years between 2010 and 2018.
That puts folks of a mind to start thinking seriously about their retirement, and that's where financial planners come into the state's future fortunes in a big way.
<!- mfunc search_btn -> <!- /mfunc search_btn ->
So big, in fact, that the South Carolina Department of Employment and Workforce estimates that the Palmetto State will add about 4.5 percent to the current 2,450 planners in the state by 2021 alone. Related job categories, like insurance sales agents and securities, commodities, and financial services sales agents, will rise over the same period by about 3 percent.
They'll all be working together on building stability and security for South Carolinians, fulfilling the state's motto of "Prepared in mind and resources."
The kind of advanced investment advising, estate and trust planning, and tax advising those professionals will offer is of value to all the state's residents, of course, not only the elderly. It's never too soon to start planning for retirement, and younger families have other specific financial needs, such as setting up educational savings accounts, that planners can help with.
But everyone wants some assurances that they are turning over their most important assets to individuals who have the right training and ethical standards to do right by them. That's why you'll need to get the right education and the right credentials if you hope to succeed in South Carolina's financial planning community.
Getting The Right Education to Become a Financial Planner in South Carolina
That education will need to be a college education, and a thorough one. Just about all the professional credentials that you will need to earn in the industry over the course of your career will first require at least some college credits. Perhaps more importantly, employers rarely hire anyone without a degree anymore, and clients will be checking your walls for that all-important sheepskin before they start signing any checks.
In reality, getting a college education is a win/win, however. You'll come out the other side not only able to inspire confidence in clients and employers, but with knowledge and confidence in yourself… the ability to make good decisions based on the right data will lead you to personal and professional success.
Bachelor's Degrees for Financial Planners
For a start, you'll at least need to earn a bachelor's degree to get a foot in the door as a financial planner. These four-year programs build up not only your expertise in the specific major you choose, but also include a wide array of traditional liberal arts classes that are designed to foster your critical-thinking and problem-solving skills. Through studies of history, social studies, languages, and literature, you'll build up a set of logical and inferential skills that will serve you well alongside your business-specific training.
That training is likely to emerge through degrees such as:
Bachelor in Financial Planning
Bachelor in Financial Services
Bachelor in Accounting
Bachelor in Business
Bachelor in Trust and Wealth Management
You can specialize in just about any topic you think will give you an advantage as a planner, but you will want to be sure to choose either a major or a minor that is a CFP Board-Registered program. The CFP (Certified Financial Planner) is perhaps the premier credential in the industry, and it requires that you earn a bachelor's degree, but also that your coursework include 15 credits in 9 specific subjects that will prepare you specifically for financial planning work. You won't get far in the industry without it, so planning ahead is important to cover that educational base.
Check out our comprehensive list of Financial Planning Bachelor's Degrees to launch your career in Financial Planning
Master's Degrees for Financial Planners
It's also possible to find Board-Registered master's programs, if you decide to take your education to the next level, or plan to switch careers from a different track entirely.
<!- mfunc search_btn -> <!- /mfunc search_btn ->
But you'll need to bring your A-game to these two-year degree programs in any event, because they offer a deep dive into the kind of financial, economic, policy, and other subjects that creates the visionaries and leaders that will take the industry into the future. With intensive studies, internship opportunities, and independent and directed research efforts, you can take your place among that elite group and aim for a shot at the high table in your current firm, or to find success as a sought-after independent planner working with ultra-high-net-worth individuals.
Check out our comprehensive list of Financial Planning Master's Degrees to launch your career in Financial Planning
Selecting an Accredited Degree Program
At every level of college, you'll find that accreditation is an important assurance of the quality of education you will receive. For most students, this isn't something they really even have to think about—pretty much every American college you've ever heard of already has a general accreditation from one of the six major regional accreditors that handle that evaluation process in the country.
But when you are studying something as specific and specialized as business and accounting, or financial planning, you want another level of assurance, one that comes from programs or degrees that have achieved a specialty accreditation.
That means the blessing of one of these three agencies:
Each of them takes a much closer look at the specific elements of programs that are important to the modern American business community: the sorts of resources available to students, the specific curriculum being taught, the qualifications of the instructors, and the kinds of internship and work placement being offered. It's a way to ensure that your degree will get you noticed and in the door at any major American investment or planning firm.
Enrolling in a FinTech Bootcamp for Financial Planning
Just getting in the door isn't enough these days, however. The finance industry is changing faster than ever, and anyone who doesn't keep up doesn't get far.
One of the fastest growing and most exciting areas in the field today is fintech: the combination of high finance and high technology together in a way that moves markets and builds fortunes. High-speed trading, cryptocurrencies, artificial intelligence analytical engines… it's the future of the industry, without question.
And it's also something you won't be learning in college classes. It's moving too fast and changing too quickly. Which is exactly why fintech bootcamps were invented.
Bootcamps are just as hardcore and fast-paced as they sound. You may not have to drop and give the instructor twenty every time you blow an answer, but you might start wishing that were an option at some point. That's because you get ramrodded through these courses over a few weeks or a couple months, and your cohort of fellow students are all counting on you as you undertake a series of projects along the way that determine all of your success.
Those projects will give you hands-on experience with techniques and technologies like:
Advanced Excel analysis
Artificial intelligence and machine learning
Python programming and financial library use
Blockchain applications like Ethereum and Solidity smart contracts
You can find such bootcamps on offer from both private providers and, increasingly, established college departments, like these online, part-time programs available to South Carolina residents:
Other types of programs are conducted in-person and full-time, but the part-time option is great for anyone holding down a current job in the industry. In either case, you'll find that most bootcamps also come with some level of career services, helping you prepare yourself through mock interviews, resume polishing, and portfolio building assistance. In many cases, they'll even help you set up contacts with desirable employers, or run job fairs to get you in front of the hottest employers in the industry.
Whether you are amping up an already health financial planning career or working to switch jobs into a more high-paying and exciting field, a bootcamp is a fast-track to that goal.
Adding a Professional Certification to Boost Your Qualifications as a Financial Planner
Another must in the financial industry is earning a relevant professional certification. You probably are already familiar with the FINRA exams that you'll need to pass to deal in securities and other heavily regulated financial activities, but these go a step or two beyond that. By requiring experience in the field, passing an exam of some sort, and demonstrating a college education, they fulfill all the different sorts of requirements that employers and clients have all in one designation.
Some of the most in-demand certifications in the industry include:
Chartered Financial Consultant (ChFC) – Requires 27 semester credit hours in specified courses, although not a completed degree, plus 3 years experience
Chartered Investment Counselor (CIC) – Not required; however, must hold a CFA, plus 5 years experience
Chartered Financial Analyst (CFA) – Hold 4 years combined professional and/or university experience
Certified Financial Planner (CFP) – Hold a bachelor's degree, plus 3 years experience
Personal Financial Specialist (PFS) – Have 75 hours personal financial planning education; also, hold a CPA, which requires a degree, plus 2 years experience
You might recall that the CFP requires not just a degree, but also certain specific coursework. If you already have the degree, but not the coursework, never fear; you can find CFP Board-Registered certificate programs that include only the required 15 credits of training, without putting you back through another entire degree program to meet the requirements.
How to Obtain an Investment Adviser Representative License in South Carolina
Under the South Carolina Uniform Securities Act of 2005, all investment adviser representatives (IAR) in the state must register with the federal Securities and Exchange Commission (SEC) as well as with the South Carolina Securities Division. The FINRA (Financial Industry Regulatory Authority) Series 65 examination must be passed, or in lieu of this examination, a combination of the Series 66 and Series 7 exams may be taken and passed. Once requirements are met and forms and fees are submitted, it takes about one week to become registered to do business as an IAR in South Carolina.
Exams can be waived if you hold one of the following professional designations:
Certified Financial Planner (CFP) issued by the Certified Financial Planner Board of Standards, Inc.
Chartered Financial Consultant (ChFC) awarded by the American College, Bryn Mawr, Pennsylvania
Personal Financial Specialists (PFS) administered by the American Institute of Certified Public Accountants
Chartered Financial Analyst (CFA) granted by the Association for Investment Management and Research
Chartered Investment Counselor (CIC) granted by the Investment Counsel Association of America
Advisers who work exclusively for a single investment fund are also exempted from licensure requirements as of 2019.
If you're not lucky enough to land one of those sorts of big-time, elite positions right out of college—and few people are—then you are more likely to end up starting your career out at one of the many retail investment advising firms in South Carolina, like Edward Jones or Charles Schwab. You can still work your way up to boutique firms as you build your expertise, reputation, and client list, or strike out on your own by founding your own IA.
How to Obtain a Stockbroker License in South Carolina
Stockbrokers, also known as broker-dealer agents, must also be licensed by the South Carolina Securities Division and registered with the FINRA Central Registration Depository (CRD). Passing scores on a FINRA examination suitable for the types of securities the prospective broker-dealer agent plans to sell, as well as on the Series 63 Uniform Securities Agent State Law Examination or the Series 66 Uniform Combined State Law Exam, are necessary before registration will be granted.
<!- mfunc search_btn -> <!- /mfunc search_btn ->
The Securities Division may approve examination waivers for candidates holding any of the same professional designations as were listed above for investment advisors.
FINRA and NASAA require all registered broker-dealer agents to complete continuing education (CE) mandates. After two years in licensed practice, then every three years after that, agents must fulfill the Regulatory Element, consisting of a computer-based refresher course on changes in the regulatory environment of the securities industry. Firms must provide training to all agents in what is known as the Firm Element of CE. This consists of product knowledge updates, changes in business practices, state-specific regulatory changes, and changes in market applications.
How to Obtain a License to Sell Life Insurance and Fixed Annuities in South Carolina
The South Carolina Department of Insurance (SCDOI) licenses life insurance producers, who may or may not also choose to provide financial planning services through the sale of fixed annuities. Pre-licensing requirements for producers in the state were repealed in 2008, but all producers must still pass licensing exams administered by PSI. Continuing education must also be fulfilled through approved courses for 24 credits every two years.
Those wishing to sell Variable Life and/or Variable Annuities in South Carolina may pursue a Variable Contracts license. As this involves selling securities, it also requires FINRA registration, which means passing the Series 63 examination along with either the Series 6 or Series 7 examination. Continuing education requirements of both FINRA and the SCDOI must be met to maintain a Variable Contracts license.
<!- mfunc feat_school ->
Featured Programs:
Sponsored School(s)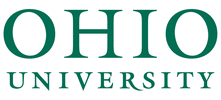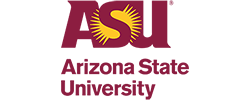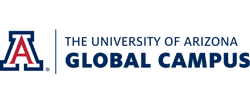 <!- /mfunc feat_school ->