Stockbrokers operate as securities sales professionals within the financial industry and work to align clients with the most suitable investments. Stockbrokers are referred to as broker-dealer agents in the Rhode Island Uniform Securities Act. Becoming a stockbroker in Rhode Island requires you to be licensed by the Rhode Island Department of Business Regulation, Securities Division and registered with a self-regulatory organization (SRO). Follow this guide for explicit instructions on how to satisfy licensing and registration requirements in Rhode Island.
<!- mfunc feat_school ->
Featured Programs:
Sponsored School(s)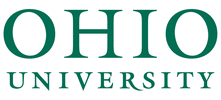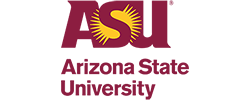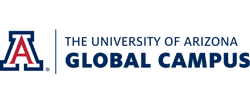 <!- /mfunc feat_school ->
Step 1. Get Your Education
Many broker-dealer firms will only consider applicants with a four-year degree. Additionally, if you choose to pursue elective professional designations during your career, a bachelor's degree may be required.
<!- mfunc search_btn -> <!- /mfunc search_btn ->
The following are among the degrees that will greatly benefit you in your career as a stockbroker:
BS-Finance
BS-Business/Finance
BS-Business Administration- Finance
BA-Consumer and Family Financial Services
BA-Accounting
Business, finance, and sales courses will prepare you for a career in the financial industry. Broker-dealer agents generally derive the most value from the following courses:
Economics
Finance
Statistics
Taxation
Marketing
Business communications
Business ethics
Business law
Behavior of organizations, persons and groups
Quantitative applications in business
Accounting, in particular courses in financial accounting and managerial accounting
Step 2: Take the Required Exams
Before you can take the Series 7 Exam, you must become sponsored by a broker-dealer firm that is registered in Rhode Island. Explore your options thoroughly and look to smaller independent firms as well as the large nationally recognized brokerage firms.
Complete Form U-4, Uniform Application for Securities Registration or Transfer exam application. Form U-4 is also your application for Financial Industry Regulatory Authority (FINRA) registration and licensure through the Rhode Island Department of Business Regulation, Securities Division.
You are also required to submit a copy of your fingerprints to FINRA. Some broker-dealers may be able to fingerprint you. If that is not an option within your firm, you can obtain fingerprints for a nominal cost at a police station or sheriff's office.The compliance department of your sponsoring firm can assist you with completing the Form U-4. It will then be submitted electronically to FINRA through the Central Registration Depository (CRD).

There is an $85 fee associated with submitting your registration to FINRA
Exam fees of $245 for the Series 7, $147 for the Series 63, and $177 for the Series 66
To process the fingerprint card, FINRA charges your broker-dealer $30.25.
The registration fee in Rhode Island is $75

You will have 120 days after your registration becomes active to schedule the required exams through one of the Prometric or Pearson exam locations in Rhode Island :The Series 7, General Securities Representative Examination and one of the State Law Examinations, which will be either the Series 63, Uniform Securities Agent State Law Examination, or the Series 66, Uniform Combined State Law Examination.
Prepare for your exams by utilizing resources that your sponsoring broker-dealer makes available to you. Arrive an hour before your scheduled exam and be well prepared.
Immediately following the exam, you will be notified of your score. After you achieve a passing score on all required exams, you will be licensed as a broker-dealer agent in Rhode Island.
Step 3: Get Your On-The-Job Training
Your broker-dealer firm will help you get up to speed through on-the-job training. This training will lend insight into how your firm operates and give you a basic understanding of securities sales protocols. On-the-job training is likely to be delivered in group sessions, and may also involve sitting in on sales calls with a senior broker-dealer agent.
<!- mfunc search_btn -> <!- /mfunc search_btn ->
Your training will help prepare you for working with clients and teach you how to properly align clients with the most suitable financial vehicles:
Stocks
Options on stocks
Variable contracts
Mutual funds
Corporate equity and debt securities
Corporate, municipal and treasury bonds
Government securities
Open-end and closed-end investment company shares
Direct participation programs like non-publicly traded real estate investment trusts or oil and gas leases
Step 4: Ongoing Requirements for License Renewal and Continuing Education
Annual License Renewal and Fees
Your Rhode Island securities licenses expire on December 31st each year. Your broker-dealer should automatically renew your registration on your behalf by submitting a $75 renewal fee to the Rhode Island Securities Division through the Web-CRD (Central Registration Depository).
Continuing Education Requirements
Over the course of your career, you are responsible for completing continuing education as outlined by the Securities Industry Continuing Education Program. Continuing education exists to make sure broker-dealer agents stay current on industry trends and consists of two training elements.
The Regulatory Element
The Regulatory Element training program must be completed at the beginning of your third year (within 120 days from your second annual registration). You will need to complete the Regulatory Element every three years thereafter.Broker-dealer agents with their Series 7 license must complete the S101 General Program as the Regulatory Element. The S101 is made up of four modules and addresses ethics, regulatory compliance, and sales-practice standards as they relate to:
Communicating with the Public
Client/Product Suitability
New and Secondary Offering & Corporate Finance
Handling Customer Accounts/Trade and Settlement Practices
The Firm Element
The Firm Element must be completed once a year. Each year, FINRA makes assessments to determine the most relevant topics affecting broker-dealer agents. The results of this assessment are used to create an outline for your employer. Your employer will then implement its own Firm Element training based on the topics it deems appropriate to its business. The Firm Element usually addresses:
Sales practices and suitability standards
Investment features and associated risk factors
Regulatory requirements related to products, services, and strategies
<!- mfunc search_btn -> <!- /mfunc search_btn ->
Updating your Form U-4
Your Form U-4 must be kept current. Notify your supervisor within 30 days of changes that affect the following:
Address updates
Changes to name or marital status
Customer complaints
Pending or completed disciplinary actions
Financial judgments against you
Civil judgments against you
Criminal disclosure
Your Form U-4 registration can be viewed publicly through FINRA's BrokerCheck.