A more commonly used industry term for stockbroker is registered representative, because a stockbroker functions as a commissions-based sales representative for the broker-dealer firm they work for. Follow the steps that follow to become a stockbroker licensed through the North Dakota Securities Department to sell securities in the state.
<!- mfunc feat_school ->
Featured Programs:
Sponsored School(s)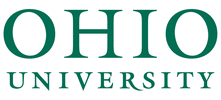 <!- /mfunc feat_school ->
Step 1. Get Your Education
It is highly advantageous for financial professionals to have a college degree. In fact, many broker-dealer firms require their reps to have a bachelor's degree as condition of employment. A bachelor's degree is also a common prerequisite to obtaining professional designations.
<!- mfunc search_btn -> <!- /mfunc search_btn ->
Most often, stockbrokers will pursue degrees in the following fields:
Business
Accounting
Finance
Consumer and Family Financial Services
Business Administration
If you choose to pursue a degree in a business-related field, you will most likely be required to take courses that will introduce the topics you'll need to be familiar with as a registered representative. Regardless of your degree, you should focus your efforts on coursework that covers the essential functions of the financial industry. As an aspiring registered representative you will benefit from sales-oriented courses. Classes that can give stockbrokers an advantage include:
Economics
Statistics
Business law
Business communications
Finance
Behavior of organizations, persons and groups
Marketing
Accounting, in particular courses in financial accounting and managerial accounting
Taxation
Business ethics
Quantitative applications in business
Step 2: Take the Required Exams to Become a Stockbroker in North Dakota
Find a sponsoring firm. Before you can apply for and take FINRA's securities exams, you must attain sponsorship from a broker-dealer registered in North Dakota. Becoming employed by a sponsoring firm requires researching open positions. Look on local job boards for registered representative openings, or apply directly with a firm you might be interested in.
Complete Form U-4, Uniform Application for Securities Registration or Transfer. The broker-dealer that sponsors you can assist you in completing Form U-4 and filing it through the Central Registration Depository (CRD).
Sections on the application form include personal information, broker-dealer specifics, as well as past residential and criminal background history.
FINRA requires a registration fee of $85. Generally, your broker-dealer will cover this cost for you.
Test fees are paid through the CRD. The exam fees are $245 for the Series 7, $147 for the Series 63, $187 for the Series 65, and $177 for the Series 66.
The U-4 registration also requires that the applicant's fingerprints be provided. Some broker-dealers may have the ability to take your fingerprints free of charge. If not, you can schedule to have them taken at a local police station or sheriff's office for a small fee. FINRA charges $30.25 to process the fingerprint card.
An initial registration fee of $60 is required by the North Dakota Securities Department. Generally your employing firm will pay this fee for you through the CRD.
Register for the Series 7, General Securities Representative Examination. Once your broker-dealer has submitted your Form U-4 and receives approval through FINRA, you may register for the Series 7, General Securities Representative Examination.
Register for one of the law exams. In North Dakota the Series 63, Series 65, or Series 66 exam is also required in conjunction with the Series 7. The most common of the three is the Series 63 Uniform Securities Agent State Law Examination. North Dakota also allows the Series 65 Uniform Investment Adviser Law Examination, or the Series 66 Uniform Combined State Law Examination. The Series 65 exam results in a license that allows you to give investment advice. Your broker-dealer firm will advise as to which exam will be best suited to your role.
Schedule the exams. Once registered, you must schedule the exam(s) within 120 days. Schedule your required exams through the test facilitator of your choice (Prometric or Pearson). Search the North Dakota test locations for the one most convenient for you.

There are several Prometric or Pearson Professional testing centers in North Dakota.
If you plan on taking multiple exams, you must schedule each on different days. You will not be allowed to take more than one on the same day.

Prepare for the exams. There are plenty of resources available to you so that you can be prepared for your exams. Your broker-dealer may sponsor courses or classes through an independent trainer. Upon scheduling, you will receive instructions from the test administrator as to what you will be required to bring to the testing center on the day of the exam. Arrive early, at least an hour before your scheduled exam.
Immediately following the exam, you will be notified of your score. After you achieve a passing score on all required exams, you will be officially licensed as a registered representative in North Dakota.
<!- mfunc search_btn -> <!- /mfunc search_btn ->
Step 3: Get Your On-The-Job Training
As you begin work at your firm, you will most likely be required to attend in-house training sessions. You may shadow a fellow registered representative in order to understand how your broker-dealer conducts business, as well as to give you a basic foundation in securities sales. On-the-job sales and product knowledge training will be provided to you as your tenure with your broker-dealer continues. Many firms may require that you meet certain benchmarks over a period of time so that you continue on the proper path to learning the business.
The on-the-job training that you receive should prepare you to solicit clients and instruct you in how to give proper advice specific to a number of different financial vehicles. The securities instruments you will learn about include:
Variable contracts
Stocks
Options on stocks
Corporate equity and debt securities
Mutual funds
Government securities
Corporate, municipal and treasury bonds
Direct participation programs like non-publicly traded real estate investment trusts or oil and gas leases
Open-end and closed-end investment company shares
Step 4: Ongoing Requirements for License Renewal and Continuing Education
Annual License Renewal and Fees
North Dakota requires that your securities license(s) be renewed each year through the Web-CRD (Central Registration Depository). In North Dakota, stockbrokers are required to renew their licenses on December 31st of each year. In North Dakota, the renewal fee is $60, which most likely will be paid for by your employing firm.
Continuing Education Requirements
Through the Securities Industry Continuing Education Program, registered representatives have the responsibility of completing elements of continuing education. There are two categories that make up the continuing education requirement:

The Regulatory Element
You will be notified through your broker-dealer's compliance office when the Regulatory Element training program must be completed, which first takes place at the beginning of your third year as a registered representative. The Regulatory Element must be complete within 120 days of your second annual registration. After completing the first required Regulatory Element, you will be required to complete one continuing education program once every three years. In order to keep stockbrokers abreast of current industry trends and compliance issues, the Regulatory Element is frequently updated.The S101 General Program is the Regulatory Element that applies to registered representatives who hold the Series 7 license. This Regulatory Element covers material that includes compliance, regulatory, ethical, and sales-practice standards. The four modules that make up the S101 are:

Client/Product Suitability
Handling Customer Accounts/Trade and Settlement Practices
Communicating with the Public
New and Secondary Offering & Corporate Finance

The Firm Element
Your broker-dealer is required to implement internal continuing education programs. You will be required to participate in Firm Element training on an annual basis. The Firm Element training will cover product information as well as industry trends that are most likely to affect the firm you work for. FINRA determines what topics are relevant each year, and generally include:

Criminal disclosure
Address updates
Customer complaints
Pending or completed disciplinary actions
Financial judgments against you
Civil judgments against you
Changes to name or marital status

<!- mfunc search_btn -> <!- /mfunc search_btn ->
Updating your Form U-4:
As a registered representative you are responsible for informing your firm's compliance department promptly of any changes affecting your Form U-4. This includes:

Criminal disclosure
Address updates
Customer complaints
Pending or completed disciplinary actions
Financial judgments against you
Civil judgments against you
Changes to name or marital status
FINRA's BrokerCheck allows potential clients and regulatory professionals to view your registration information.
The North Dakota Securities Department does not require registered representatives to submit audited financial statements annually.