According to New Mexico's Department of Workforce Services, there are only around 640 financial planners at work in the Land of Enchantment, which is no surprise considering it's one of the least densely populated states in the nation. But the high desert and sagebrush does conceal a few surprises when it comes to financial planning and related services like insurance sales and investment advising. For example, the department expects the number of insurance sales agents in the state to jump by 10.4 percent between 2019 and 2021. And the Bureau of Labor Statistics reports that little Santa Fe is the second-highest paying metropolitan area in the country for personal financial planners, with a median annual salary that comes to a cool $173,970.
<!- mfunc feat_school ->
Featured Programs:
Sponsored School(s)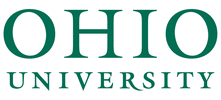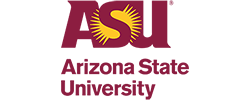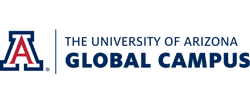 <!- /mfunc feat_school ->
In AG Edwards' 2006 Nest Egg Index, the city of Los Alamos ranked first when it came to
What's spurring that kind of extreme growth and pay? Well, it's probably a combination of factors, all of which add up to good news for anyone thinking about entering financial planning in New Mexico today.
For starters, according to Census data from 2019, roughly 18 percent of the state population are over 65 years of age. That's two percent more than the national average, and it means that more New Mexicans are likely starting to think hard about their financial prospects for retirement. Data from Personal Capital indicates that the state is ranked 22ndin retirement savings, another sign that financial planning for retirement is a hot topic right now.
<!- mfunc search_btn -> <!- /mfunc search_btn ->
At the other end of the lifetime spectrum, higher education is a big deal in the state as well. New Mexico offers 529 Education Savings Plans that are designed to keep up with demands for tuition savings in an increasingly expensive college environment.
The state also has around 40,000 households that have a net worth of $1 million or more, according to a 2017 report from Phoenix International. Each of those families has more advanced planning needs around wealth management, trust formation, and estate planning.
It's all a golden opportunity for planners who have the right combination of ambition and education to take advantage of the demands and forge an enchanted career of their own here.
Getting The Right Education to Become a Financial Planner in New Mexico
The education required to become a financial planner is a lot more involved than it used to be. The financial world has become a lot more complex and specialized than it was even fifty years ago, when it was still possible for mavericks without a college degree to get in on the ground floor and work their way up to a corner office through skill and moxie.
Now, if you want to even get your foot in the door, you need a bachelor's degree at a minimum. And the highest levels of leadership and management in the financial planning world all but demand advanced master's degrees… along with important professional certifications, which have their own educational requirements. So picking a good school and degree program are crucial to your career.
Bachelor's Degrees for Financial Planners
That starts with a bachelor's degree. These four-year programs combine a great deal of subject-specific knowledge together with more general liberal arts courses in areas like communication, sociology, history, and English. Together, they form a solid base for the kind of informed decision-making that both financial planning firms and individual clients want to see in a planner.
The most common majors for financial planners include:
Bachelor in Financial Planning
Bachelor in Financial Services
Bachelor in Accounting
Bachelor in Business
Bachelor in Trust and Wealth Management
But there are really no rules; with the right kind of minor or elective courses, you can make almost any type of degree work in your favor. You should, however, ensure that you enroll in a CFP Board-Registered program. Available as both majors and minors, those are degrees that have been evaluated by the CFP Board and approved as containing a minimum of 15 credits in 9 specific subject areas that the Board considers crucial for anyone it considers awarding the coveted Certified Financial Planner (CFP) credential to. As a key professional certification in the field, you will want to make sure you qualify.
Check out our comprehensive list of Financial Planning Bachelor's Degrees to launch your career in Financial Planning
Master's Degrees for Financial Planners
At half the time required for a bachelor's, only two years, and none of the extra liberal arts education, you might think a master's sounds like a breeze. It's anything but, however. The tight focus on the major subject area is designed to bring a level of depth and intensity to your studies that you can't approach at the bachelor's level. That turns master's graduates into some of the most knowledgeable and highly-trained individuals in the field of finance, and they are the ones that land the high-net-worth clients and end up managing major investing and planning firms.
Those studies include working on original research in the area and often include an internship where you can put your skills into practice at the next level. And with CFP Board-Registered programs available that allow you to take care of your qualifications for the CFP, that all makes a master's degree the perfect opportunity to accelerate or switch career paths to financial planning.
Check out our comprehensive list of Financial Planning Master's Degrees to launch your career in Financial Planning
Selecting an Accredited Degree Program
Most students don't have to think twice about picking an accredited university, because almost any school worth its salt in the United States already has a general accreditation from one of the six major regional accreditors that evaluate college-level education in the country. They take care of the basic pick and shovel work of looking at academic standards, evaluating administrative procedures, and considering faculty qualifications that validate that the kind of education being offered is in line with what all American universities should be offering.
<!- mfunc search_btn -> <!- /mfunc search_btn ->
In a highly specialized field like business and finance, though, you need something beyond the basics. For these cases, accreditation from a specialty accreditor is the ticket. There are three that evaluate American schools and degree programs:
By taking a business and accounting perspective, they can provide a far more detailed evaluation of those programs, and ensure that they meet not only general academic standards, but also offer the kind of training and preparation that are considered critical by the American business community today. The ensures you will have no trouble getting your degree accepted by both employers and professional certification agencies.
Enrolling in a FinTech Bootcamp for Financial Planning
While a degree is important in financial planning, it's not the end of your education. New developments are occurring in the field all the time, and if you really want to make it to the top, you will need to be one of the people leading the way in those breakthroughs, not just following along.
That's where bootcamps can come in. Bootcamps are hardcore, short-term (weeks or months), practical training courses that deliver some of the most innovative information in the field through hands-on projects.
Today, just about the most innovative information you'll find in the field will come at you in the form of fintech bootcamps.
Fintech combines financial subjects and information technology in ways that are revolutionizing financial management. Fintech bootcamps cover topics such as:
Advanced Excel analysis
Artificial intelligence and machine learning in financial analysis
Blockchain and cryptocurrency technologies like Ethereum
Smart contracts such as Solidity
Python programming and financial library use
A wide variety of organizations offer bootcamps today, from private companies to major public universities like the ASU FinTech Boot Camp. Offered online and in a part-time format, the ASU program comes with extras like experienced college instructors, the backing of a big-time data science department, and a career services team that is expert in performing major resume surgery and reconstruction, interview prep, and portfolio building that will get you an introduction at any big fintech firm operating today.
Adding a Professional Certification to Boost Your Qualifications as a Financial Planner
Finance is a world where cutting-edge is important, but where trust and responsibility are even more important. Fiduciary obligations demand the highest levels of integrity and ethics as well as knowledge and skill. That's why there are so many professional certifications that are used in finance today, settling questions of ethics, knowledge, education, and expertise all in one package.
Some of the most important include:
Chartered Financial Consultant (ChFC) – Requires 27 semester credit hours in specified courses, although not a completed degree, plus 3 years experience
Chartered Investment Counselor (CIC) – Not required; however, must hold a CFA, plus 5 years experience
Chartered Financial Analyst (CFA) – Hold 4 years combined professional and/or university experience
Certified Financial Planner (CFP) – Hold a bachelor's degree, plus 3 years experience
Personal Financial Specialist (PFS) – Have 75 hours personal financial planning education; also, hold a CPA, which requires a degree, plus 2 years experience
The CFP, you may recall, requires not just a bachelor's degree, but 15 specific credits in subjects such as ethics, trusts, and other critical areas, but if you didn't manage to get into a Board-Registered program before arriving at this point, there's still hope. The Board also registers post-baccalaureate certificate programs that you can use to get up to speed and get qualified for the credential.
How to Obtain an Investment Adviser License in New Mexico
The New Mexico Securities Division registers investment adviser (IA) firms, as well as individuals who wish to become investment adviser representatives (IARs) who work with state residents. Under the New Mexico Uniform Securities Act, all investment adviser representatives and proprietors of independent IA firms must pass the North American Securities Administrators Association's (NASAA) Uniform Investment Adviser Law Examination (Series 65), or the General Securities Representative Examination (Series 7) or  Investment Company and Variable Contracts Examination (Series 6) in combination with the Uniform Combined State Law Examination (Series 66). All tests have to have been passed within the past two years before applying for your license.
You may also have the examinations waived if you hold one of the following certifications:
CFA (Chartered Financial Analyst)
CIC (Chartered Investment Counselor)
CFP (Chartered Financial Planner)
ChFC (Chartered Financial Consultant)
PFS (Certified Public Accounting with Personal Financial Specialist Designation)
There is also an option to bypass the two-year window for passage if you have previously been licensed as an investment adviser representative in another state with similar rules.
Most IARs will start off working at other firms initially, including big name retail shops in the state like Charles Schwab or Edward Jones. Once you have built up a reputation, and a client list to match, it's possible to register your own IA firm with the state and strike out on your own.
How to Obtain a Stockbroker License in New Mexico
The New Mexico Securities Division regulates broker-dealer agents who work with clients in the state. Under the New Mexico Uniform Securities Act, applicants for broker-dealer agent registration must pass either the Uniform Securities Agent State Law Exam (series 63) or Uniform Combined State Law Exam (series 66) in combination with one of the securities exams for representatives, such as the Series 6 or Series 7.
<!- mfunc search_btn -> <!- /mfunc search_btn ->
Continuing education requirements mandated by FINRA include a Regulatory Element course that stockbrokers take after being licensed for two years, then again in three-year intervals throughout their careers, as the course is frequently updated to reflect regulatory changes. All firms must also offer formal training programs to their employees in what is known as the Firm Element, which generally focuses on subjects related to investment products and sales skills.
How to Obtain a License to Sell Life Insurance and Fixed Annuities in New Mexico
The New Mexico Office of Superintendent of Insurance licenses life insurance producers in the state. These producers also sell various annuity products. The third-party exam proctor, Prometric, provides testing for life insurance producers at their exam centers across the state. All producers must complete 15 credit hours of continuing education courses every year to maintain licensure. At least three hours of this must be completed in a formal classroom setting.
New Mexico life insurance producers who wish to sell variable annuities need licensure through both the Insurance Bureau and the Securities Division. FINRA requires these securities professionals to pass the Series 6 Investment Company Products/Variable Contracts Limited Representative Exam or the Series 7 General Securities Representative Exam. Continuing education requirements of FINRA and the Insurance Bureau apply to these individuals in order to maintain both licenses.
<!- mfunc feat_school ->
Featured Programs:
Sponsored School(s)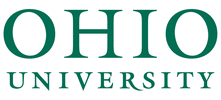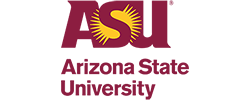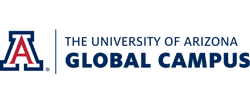 <!- /mfunc feat_school ->