Becoming a stockbroker in Nebraska will require you to register as a broker-dealer agent with the Nebraska Department of Banking and Finance and the self-regulatory organization (SRO) your sponsoring firm holds membership with. This guide will provide information on how to complete the registration process whether you are associated with a firm that holds membership with the industry's main SRO, the Financial Industry Regulatory Authority (FINRA), or one of the other smaller SROs.
<!- mfunc feat_school ->
Featured Programs:
Sponsored School(s)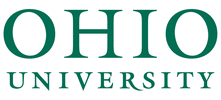 <!- /mfunc feat_school ->
Step 1. Get Your Education
<!- mfunc search_btn -> <!- /mfunc search_btn ->
Without industry experience behind you, a formal education will be your most valuable asset as a broker-dealer agent. There is no better way to distinguish yourself than to earn a degree in one of the following areas:
Accounting
Business/Business Administration
Finance
Economics
Consumer and Family Financial Services
As a broker-dealer agent, you'll need a strong sales and financial based curriculum to succeed. Look to enroll in the following courses when pursuing your degree:
Economics
Business ethics
Business law
Finance
Statistics
Quantitative applications in business
Marketing
Taxation
Accounting, in particular courses in financial accounting and managerial accounting
Behavior of organizations, persons and groups
Business communications
Step 2: Take the Required Exams
<!- mfunc search_btn -> <!- /mfunc search_btn ->
Broker-dealer firms receive sponsorship requests on a regular basis; this is yet another reason to earn a bachelor's degree prior to applying. If a firm chooses to sponsor you as an applicant, they will take you through the application process for the required exams.
Complete the appropriate exam and registration application. These applications will cover four areas: education, work history, personal information and criminal background.Non-FINRA member broker-dealer firms have specific requirements, such as articles of incorporation, corporate resolution and a surety bond.

Upon successful completion of the exams, you will complete Form U-4 as the Nebraska Securities Division registration application and mail it with a $40 fee and proof of passing one of the state law exams (Series 63 or 66) required by the Nebraska Securities Division and one of the securities exams required by your sponsoring firm (Series 6, 7 or 22):

Nebraska Department of Banking & Finance
P.O. Box 95006
Lincoln, NE 68509-5006

For stockbrokers of FINRA member firms:

Your sponsor will help you complete Form U-4 Uniform Application for Securities Registration or Transfer. As an agent with a FINRA member firm, this will function as the exam application and the Nebraska Securities Division registration application. Fingerprints are also required for FINRA registrations and can be obtained for a nominal fee at a local police station or sheriff's office. Some firms may be able to take your fingerprints free of charge.

After the form is successfully completed, it will be submitted through the Central Registration Depository (CRD) by your sponsoring firm, who will cover the required fees:
Nebraska $40 initial registration fee
A registration fee of $85 payable to FINRA
FINRA charges $30.25 to process the fingerprint card
To confirm that the sponsoring firm has submitted the registration documents, a confirmation email is sent to acknowledge receipt of the registration information. When your sponsoring firm receives these documents, the application process is considered complete and you can schedule the required exams through one of the exam locations.
Be sure to request the necessary study guides from your sponsor and prepare for each exam.
Once an exam is completed and a passing score is documented, you will be registered as a broker-dealer agent in Nebraska.
Non-FINRA member broker-dealer agents must submit:
Step 3: Get Your On-The-Job Training
<!- mfunc search_btn -> <!- /mfunc search_btn ->
Take advantage of all opportunities to gain exposure to successful sales strategies in practice. Networking with senior agents within the firm and listening in on their sales calls will provide you with an opportunity to become proficient in retaining clients and providing them with suitable investments. The training is also beneficial for your hiring firm as your productivity increases and you gain a firmer grasp on applicable laws and regulations governing sales practices.
The following list breaks down the areas of focus for new hires. As a stockbroker, you must be an industry level expert on:
Direct participation programs such as non-publicly traded real estate investment trusts or oil and gas leases
Stocks
Municipal, corporate, and treasury bonds
Options on stocks
Open-end and closed-end investment company shares
Variable contracts
Mutual funds
Government securities
Corporate equity and debt securities
Step 4: Ongoing Requirements for License Renewal and Continuing Education
<!- mfunc search_btn -> <!- /mfunc search_btn ->
Take note of your initial registration date, as this will be your annual automatic renewal date each year. FINRA's $37 administrative charge as well as Nebraska's $40 registration renewal fee will be applied to each renewal application and paid through the Web-CRD (Central Registration Depository). Your employer firm will cover all fees.
Continuing Education Requirements
Continuing education developed through the Securities Industry Continuing Education Program is essential to your long term success as a stockbroker. Continuing education is broken down into two main areas:
The Regulatory Element
As a Series 7 license holder, you'll be enrolled in the Regulatory Element at the beginning of your third year in the industry. You'll then be required to complete this program once every three years throughout your career.Research the S101 Regulatory Element training for Series 7 license holders and educate yourself on the requirements. Take note of the common areas of focus:
New and Secondary Offering & Corporate Finance
Client/Product Suitability
Controlling Customer Accounts/Settlement and Trade practices
Publically communicating with the public
The Firm Element
Broker-dealer firms have experience in organizing the types of training to best suit the needs of their firm. Designated persons within the organization will conduct a yearly internal evaluation. Once the results are compiled, the data will be organized and used to create the new training events in accordance with FINRA requirements. Topics usually include:
Sales practices
Regulatory requirements related to products, services, and strategies
Associated risk factors
Investment features
Suitability standards
Updating your Form U-4
Certain changes to your professional/personal data require an update to the Form U-4. These include:
Pending or completed disciplinary actions
Financial judgments filed against you
Civil judgments filed against you
Criminal background disclosure
Customer complaints
Address updates
Review your information at the BrokerCheck link frequently to be sure information viewable by clients is accurate.