Financial advisor is a term that is most used to describe professionals legally known as investment adviser representatives (IARs), as well as sole proprietors of investment adviser (IA) firms. This will serves as a step-by-step guide on how to become a financial advisor in Nebraska or how to set up an investment adviser (IA) firm in the state. Here you'll find the proper process for both state level registrants who register with the Nebraska Department of Banking and Finance and federal level registrants who register with the Securities & Exchange Commission (SEC).
<!- mfunc feat_school ->
Featured Programs:
Sponsored School(s)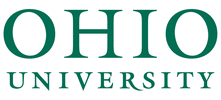 <!- /mfunc feat_school ->
Step 1. Get Your Education
Pursue the right degree. There are plenty of programs that are available for degree seekers in this profession. After becoming a registered IAR, your educational record is maintained through the Investment Adviser Public Disclosure (IAPD) registry and is accessible to potential clients. This information will allow potential clients to compare you to other IARs in the area.
<!- mfunc search_btn -> <!- /mfunc search_btn ->
Most investment advisory services are provided by individuals who have graduated with a four-year degree from an accredited university. Some possible degree paths:
BA-Consumer and Family Financial Services
BA or BS -Accounting
MBA-Accounting and Finance or simply Finance
MS-Accounting, Personal Financial Planning, or Finance
PhD-Accounting or Finance
Enroll in the right courses. In order to effectively advise your clients you should consider the following courses:
Business communications
Economics
Marketing
Statistics
Business law
Behavior of groups, persons, and organizations
Ethics in business
Taxation
Accounting
Finance
Management
Computer information systems
Quantitative applications applied to business
Professional certifications are useful and can be used to enhance your credibility as an advisor. Although they are elective and aren't required by either state or federal regulatory bodies, you shouldn't disregard their importance. In order to purse a professional certification you must meet all eligibility requirements in the areas of industry experience and formal education, which is typically a four-year degree.
Chartered Financial Consultant (ChFC)
Chartered Investment Counselor (CIC)
Chartered Financial Analyst (CFA)
Certified Financial Planner (CFP)
Personal Financial Specialist (PFS)
Step 2: Register Your Firm in Nebraska
(This step is only applicable if you are interested in establishing your own IA firm. If you will start your career by working with an established firm, skip to Step 3.)
To establish an independent firm, you'll need to complete the investment advisor (IA) registration process through the FINRA administered Investment Adviser Registration Depository (IARD). As soon as all necessary steps are completed your firm will be registered with the Nebraska Department of Banking and Finance or with the Securities & Exchange Commission (SEC) If your firm will be managing more than $100 million in assets. The registration requirements to open an independent firm are summarized below.
To begin the FINRA Entitlement Process you will need to open an IARD User Account by completing Entitlement Forms specific to the New Investment Adviser Firm (Section 3). The entitlement process provides you with authorized access to FINRA's Web-based systems. This process requires your new firm to designate a Super Accountant Administrator (SAA). Once the Entitlement is approved, your SAA will be able to access the FINRA Firm Gateway and have access to systems needed to complete the remaining steps.
The IARD User Account must be funded in order to cover all required registration fees, IAR registration and testing fees, as well as state filing fees:
$200 initial state firm filing fee that is charged by Nebraska
$40 initial state IAR filing fee that is charged by Nebraska for each IAR that will be employed by the firm
Initial IARD set up fees for state registered investment advisors are currently being waived
$225 initial filing fee for SEC-registered advisors, which includes firms with over $100 million in assets under management
Exam fees for each IAR that will be in the firm
Submit the Form ADV, which is used to publically disclose your firm's fee structure, investment philosophy, and background information on the firm's IARs. This form must be submitted through the IARD in order to complete registration in Nebraska. You will need to select Nebraska as the state your firm will be conducting business in.
A U-4 Uniform Application for Securities Registration or Transfer form needs to be submitted for each investment adviser representative (IAR) in the firm. If you are a sole proprietor or choose to set up the firm as an LLC in Nebraska, you will be considered a representative of the firm and will need to submit a Form U-4 for yourself. Specific IAR requirements are provided in Step 3.
Submit the following information directly to the Nebraska Department of Banking and Finance at Commerce Court, Suite 400, 1230 O Street, PO Box 95006, Lincoln, NE 68509-5006:
Current financial statements, audited if you will have custody of client assets
A copy of the firm's organization documents, such as the articles of incorporation or the partnership agreement
A corporate resolution allowing the firm to be an investment advisor is required for corporations.
A surety bond, for a minimum of $25,000 unless your firm has net capital of at least that amount
Sample client contracts and copies of all advertising material
Each IAR will also need to submit certification of US citizenship
Requirements to Transact Business in Other States
After you have completed the state of Nebraska registration, your firm is allowed to transact a minimal amount of business in any other state without meeting additional registration requirements specific to that state. This usually means that your firm cannot manage assets for more than four clients in any other single state. If a fifth client is added, your firm must register in that state using the IARD system and pay all required fees.
<!- mfunc search_btn -> <!- /mfunc search_btn ->
Under the De Minimis Exemption, RIAs who are properly registered in another state are permitted to transact a small amount of business in Nebraska and must only register when they add their sixth Nebraska based client.
Step 3: Get Your Registered Investment Adviser License in Nebraska by Taking the Required Exam
Your firm will be operating under the Securities Act of Nebraska and additional administrative code specific to Nebraska's securities rules if providing a majority of its services to local clients living in Nebraska and managing total assets less than $100 million. Your firm will be registered with the Securities and Exchange Commission (SEC) and regulated at the federal level if you plan to manage assets over $100 million. Both the state of Nebraska and the SEC waive exam requirements for applicants who have earned at least one of the following professional designations:
Chartered Financial Analyst (CFA)
Chartered Financial Consultant (ChFC)
Chartered Investment Counselor (CIC)
Certified Financial Planner (CFP)
Personal Financial Specialist (PFS)
Meet the state exam requirements. Nebraska requires that IAR candidates complete one of the following:
OR
Register using the following form:
Arrive at the testing center at least one hour prior to your scheduled exam time on the appropriate day.
You will receive your exam score immediately upon completion of your exam.
Step 4: Ongoing Renewal and Update Requirements in Nebraska
Investment Advisor Firm:
Annual updates to the ADV will always be required
Renewal fees are paid through the IARD for all states where the IAR is registered
Additional IARD renewal fees are $100
Nebraska's renewal fees are $200 for the firm and $40 for each IAR within the firm
License renewal must be completed by December 31st each year
IAR license and IA firm renewals will be completed through the IARD
Investment Adviser Representatives:
Once all requirements for the Series 65 exam have been completed, there will be no ongoing continuing education requirements for IARs.
<!- mfunc search_btn -> <!- /mfunc search_btn ->
IARs are required to ensure the data on their Form U-4 is correct and up to date. If you will be a sole proprietor then you will need to make required updates yourself. If you are an employee of a firm, you will notify the firm's SAA of any required amendments, which must be made within 30 days of changes to the following:
Civil judgments
Certification
Jurisdictional changes
Disciplinary action
Education
Residential address
Criminal record
Customer complaints
Additional business activities