Is Missouri becoming the new Florida? There are certainly some folks who think it has the potential to take over as America's next best retirement destination, despite having less sunshine and seashore. U.S. News & World Report listed St. Louis as one of the best places to retire for under $400,000 in the United States and Springfield as one of the top ten cities where you can buy a retirement home for under $100,000. With a cost of living more than 16 percent below the national average, there are plenty of financial advantages to stretching a retirement income in the state.
<!- mfunc feat_school ->
Featured Programs:
Sponsored School(s)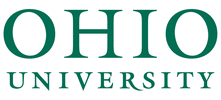 <!- /mfunc feat_school ->
That's exactly the kind of work that financial planners engage in every day, along with other aspects of planning and wealth management, such as investment advising, educational financing, and trust formation and management.
Missouri's assets to attract retirees are not just the low costs and advantageous tax structure; there are plenty of recreational opportunities to take advantage of, with plenty of parks and more coastline than the entire state of California (albeit all of it freshwater).
<!- mfunc search_btn -> <!- /mfunc search_btn ->
Those are elements that financial planners can work with when plotting retirement details for clients, and that advice can be crucial… while the state's tax system can be an advantage to retirees, it is not straightforward to take advantage of all the benefits, and careful structuring of retirement income and expenditures are required.
With Census numbers from 2019 indicating that the state's population of seniors over 65 is already ahead of the national average by a full percentage point, the surge may already be coming.
The state has the full slate of other financial planning demands as well, with St. Louis, Springfield, and Kansas City all having significant commercial and financial services, and therefore a need for planners who specialize in investment advising, education, and other wealth management services.
You still have time to get into the business before the big surge in demand comes, but it's going to take careful planning and the right education along the way.
Getting The Right Education to Become a Financial Planner in Missouri
An education financial planning today means a college education. At one time, it was possible to start off in the mailroom at an investment bank or advisor firm and work your way up to the corner office, but those days are long gone. While the industry remains very experience and relationship oriented, you won't even get in the door without at least some university study behind you.
That's in no small part because finance heavily values a variety of professional certifications, and most of those certifications require college credits to acquire. Although you can still pass a Series 7 with hard work and motivation, getting a CFP (Certified Financial Planner) or ChFC (Chartered Financial Consultant) certification will demand you attend college at some point.
Bachelor's Degrees for Financial Planners
For all practical purposes, that means earning a four-year bachelor's degree to start off with. Almost all employers and clients will want to see one of these one your resume before they even think about trusting you with real financial planning work. And although it's not strictly required, most planners will end up getting that degree in a closely related major, such as:
Bachelor in Financial Planning
Bachelor in Financial Services
Bachelor in Accounting
Bachelor in Business
Bachelor in Trust and Wealth Management
In all cases, you should ensure that your degree is listed as a CFP Board-Registered program. That's because the CFP qualifications don't just require a bachelor's degree, but also that the degree include 15 credit hours in 9 specific subject areas as listed by the CFP Board. A Board-Registered program will definitely have those; otherwise, you are taking your chances.
Check out our comprehensive list of Financial Planning Bachelor's Degrees to launch your career in Financial Planning
Master's Degrees for Financial Planners
A bachelor's is only the ground floor in financial planning, however. If you are really shooting for that corner office after all, then you will probably want to continue your education at the master's level sooner or later.
These two-year programs delve into the most advanced studies in their respective areas, which encompass all the same general majors as you will find at the bachelor's level. But while you covered mostly introductory and more generalized coursework at your bachelor's program, master's level studies hit all the hard stuff: difficult topics in the field like economic policy and theory, tax and regulatory issues, international investing. You will go deeper into theoretical explorations, and probably engage in original research in the field to make your own contributions. It's hard work, but the rewards are huge: respect, promotions, high-value clients.
<!- mfunc search_btn -> <!- /mfunc search_btn ->
And if you are using the master's program as a path to switch careers into financial planning from another field, you can still pick up the required CFP-Board credits in Board-Registered programs at this level.
Check out our comprehensive list of Financial Planning Master's Degrees to launch your career in Financial Planning
Selecting an Accredited Degree Program
Accreditation is a subject that most college students don't pay much attention to. They don't have to: pretty much every American school you've ever heard of holds at least a general regional accreditation from an agency recognized by the Department of Education.
But in certain specialized areas of study, there's another level of accreditation to consider. Those specialty accreditations in programs that deal in business and accounting are awarded by one of these three agencies:
They offer a closer level of validation of curriculum, instructors, and resources, one that is specifically aligned with the current expectations and standards out in the wider business community. By selecting a finance program or school that holds one of these accreditations, you can ensure that your degree will be fully accepted by the widest range of employers.
Enrolling in a FinTech Bootcamp for Financial Planning
Degrees aren't everything in finance, however. Although they give you the right basis for a career, there is a lot to learn that is still years away from making it into a college-level program.
That's because the latest and greatest developments in finance are happening in the sub-specialty of fintech, a merger of finance and technology that is happening live, at the coal face. The kind of experience that employers are looking for is coming from hands-on work with live data and cutting-edge tools that are still being developed.
As it happens, though you can't get that kind of training in a college program, you can enroll in a fintech bootcamp and do exactly that. Through projects that are designed around real-world issues and using the same tools and techniques, you'll get a practical masterclass in subjects like:
Advanced Excel analysis
Machine learning and AI analysis of financial datasets
Ethereum and other blockchain technologies
Python programming with financial libraries
Solidity smart contracts
It all happens together with your cohort, a tightly-knit group of fellow students in your program, working as a team for the weeks or months of the camp under the close supervision of accomplished instructors straight off the job.
Bootcamps are offered both in traditional face-to-face options and increasingly as online programs, in full or part-time formats. Two of the latter are offered by major universities to Missouri students:
With all the resources of big-name college departments behind it, you get not only vast computational resources and experienced professors, but also access to highly-talented career services teams. While most bootcamps provide this service, you'll get expert-grade interview prep, resume polishing, and portfolio-building assistance from university career departments.
Adding a Professional Certification to Boost Your Qualifications as a Financial Planner
Almost nothing in financial planning helps your career more than receiving a professional certification, however. These combine elements of knowledge, education, and experience that assure both employers and clients that you have put your time in to truly master the subjects you need in order to become a trustworthy financial advisor.
Some of the most important of these include:
Chartered Financial Consultant (ChFC) – Requires 27 semester credit hours in specified courses, although not a completed degree, plus 3 years experience
Chartered Investment Counselor (CIC) – Not required; however, must hold a CFA, plus 5 years experience
Chartered Financial Analyst (CFA) – Hold 4 years combined professional and/or university experience
Certified Financial Planner (CFP) – Hold a bachelor's degree, plus 3 years experience
Personal Financial Specialist (PFS) – Have 75 hours personal financial planning education; also, hold a CPA, which requires a degree, plus 2 years experience
If you somehow made it all the way out of school and to the point of looking at professional certification without getting the key 15 credits of required coursework for the CFP taken care of, you still have an option: post-baccalaureate certificate programs that are CFP Board-Registered are offered to handle that specific scenario.
How to Obtain an Investment Adviser Representative License in Missouri
The Missouri Secretary of State's Securities Division handles licensing of investment adviser representatives (IAR) and investment advisory (IA) firms in the state. Investment adviser representatives in Missouri must pass the North American Securities Administrators Association's (NASAA's) Revised Series 65 exam, or a combination of the NASAA Revised Series 66 and the Financial Industry Regulatory Authority's Series 7 exam.
You do get a pass on those exam requirements, however, if you were registered as a broker-dealer or specialized agent in any United States jurisdiction on September 30, 2018; if that's the case, you may be licensed on application so long as you have not had your registration terminated for more than two years since. You are also not required to register in the state at all if you have no local place of business and no more than five clients who are residents in the state.
Missouri has many branches for national firms such as Edward Jones and Charles Schwab, and many advisors start out working at one of those large retail shops. But you can also find smaller outfits, like Financial Planners of Missouri, and once you have enough experience and the street smarts to build up your own client roster, you can branch out on your own by licensing an independent investment advising firm through Missouri's Securities Division.
How to Obtain a Stockbroker License in Missouri
The Missouri Secretary of State's Securities Division also licenses stockbrokers working with Missouri residents. Required exams for these security sales professionals include the Financial Industry Regulatory Authority's (FINRA's) Series 7 Exam in combination with either the NASAA's Series 63 Exam or the Revised Series 66 Examination.
<!- mfunc search_btn -> <!- /mfunc search_btn ->
FINRA requires continuing education (CE) of licensed and registered securities industry professionals. Registered representative must fulfill CE requirements by taking a computerized training program after two years working in the field, and then every three years for the remainder of their careers. Additionally, FINRA requires all firms to institute formal training programs that will help registered representatives maintain ethical sales skills and knowledge on industry developments.
How to Obtain a License to Sell Life Insurance and Fixed Annuities in Missouri
The Missouri Department of Insurance handles licensing for life insurance producers who also may do business as financial planners by selling fixed annuities. Missouri does not have pre-licensing education requirements, but does require all producers to pass examinations administered by the third party contractor, Pearson VUE.
Licensed producers must complete 16 hours of continuing education courses approved by the Missouri Department of Insurance. This must be done every two years prior to the license renewal date. Courses may be found through searching the National Association of Insurance Commissioners SBS Online Continuing Education database.
Aspiring variable annuity sales persons must seek dual licensure through the Missouri Department of Insurance as well as through the Missouri Secretary of State's Securities Division. Either the Series 6 Investment Company Products/Variable Contracts Limited Representative Exam or the Series 7 General Securities Representative Exam must be passed in order to obtain this additional securities license. FINRA's continuing education requirements also apply to these professionals, in addition to the Missouri Department of Insurance CE requirements.
<!- mfunc feat_school ->
Featured Programs:
Sponsored School(s)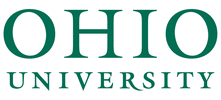 <!- /mfunc feat_school ->