If you're in search of useful information on how to become a stockbroker in Mississippi, this guide is for you. The Securities Division of the Office of the Mississippi Secretary of State is responsible for licensing stockbrokers in the state.
<!- mfunc feat_school ->
Featured Programs:
Sponsored School(s)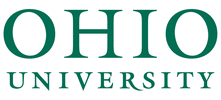 <!- /mfunc feat_school ->
Step 1. Get Your Education
Potential employers will welcome the idea of interviewing a professional with a solid background in one of the following areas.
<!- mfunc search_btn -> <!- /mfunc search_btn ->
BA-Consumer and Family Financial Services
BA-Accounting
BS-Business Administration
BS-Finance
BS-Business
MBA
Choose courses that will enhance your professional credibility as a broker-dealer in Mississippi. Most agents will recommend that you take sales and finance-oriented courses closer to your projected graduation date. Also keep in my mind that securities and investment markets play a large role in this profession. Courses to consider are:
Marketing
Finance
Behavior of organizations, persons and groups
Business law
Business communications
Business ethics
Economics
Accounting, especially courses such as financial and managerial accounting
Statistics
Quantitative applications in business
Taxation
Step 2: Take the Required Exams
Registration for the Series 66 and Series 63 Exam does not require a sponsor. If you plan to work for a broker-dealer firm, you'll likely be required to take the Series 7 Exam, which will require a sponsor. Firms will post job openings as well as interview potential employees, so be sure to contact the firm of your choice to request details on their sponsorship process.
Register for the exams.
Non-FINRA member firm employees:
Complete Form U-4 Uniform Application for Securities Registration or Transfer and submit it directly to the Mississippi Secretary of State's Office Securities and Charities Division PO Box 136 Jackson, MS 39205.
FINRA member firm employees:
Meet with an experienced professional from your new firm to assist you in completing the Form U-4 Uniform Application for Securities Registration or Transfer. This individual can check the accuracy of the form and submit it electronically through the Central Registration Depository (CRD).
The application consists of a questionnaire detailing your personal information, education, work experience, and any criminal history.
It is customary for the sponsoring firm to pay the $85 FINRA registration fee.
All fees are paid electronically through the firm when the Form U-4 is filed.
The sponsoring broker-dealer will pay the initial $50 per agent registration fee in Mississippi through the CRD.
The Series 7 Exam Test fees are $245, $147 for the Series 63 exam, and $177 for the Series 66 exam. Mississippi requires that all registered representatives complete the Series 63 or the Series 66 in addition to the Series 7.
FINRA registration requires a fingerprint card for all applicants. Contact your local sheriff's office or police station for appointments and fees. FINRA will charge a fee of $30.25 to process your fingerprint card.
Upon approval of your application a letter of acceptance will be sent to the firm and you'll be able to schedule the required exams:
Series 7, General Securities Representative Examination
AND
Series 63, Uniform Securities Agent State Law Examination OR Series 66, Uniform Combined State Law Examination.
Schedule to take the required exams. There are multiple locations to choose from. You will need to choose from one of these locations and complete your exam within 120 days after registration.

You can only complete one exam per day.
Schedule the required exams through one of the testing locations listed above.

You will receive an exam score immediately after you complete the exam. If the score meets the state requirements, you will move on to the licensure portion of the process. Upon successful submission of the Series 7, General Securities Representative Examination, a letter of acceptance will be sent to the firm. Once this document is received, your registration is complete.
<!- mfunc search_btn -> <!- /mfunc search_btn ->
Step 3: Get Your On-The-Job Training
Hands-on training will give you the opportunity to capitalize on the education you received during your degree program. The new firm will supply the tools you need to succeed in this field. It's crucial that all laws and regulations are strictly enforced and followed.
Upon completion of your on-the-job training, you will be proficient in the following:
Stocks
Open-end and closed-end investment company shares
Corporate, municipal and treasury bonds
Direct participation programs like non-publicly traded real estate investment trusts or oil and gas leases
Options on stocks
Mutual funds
Government securities
Variable contracts
Step 4: Ongoing Requirements for License Renewal and Continuing Education
There are annual renewal requirements in Mississippi, the fee for which is $37. This should take place on the anniversary of your original registration. Your employer will submit registration renewal through the Web-CRD.
Continuing Education Requirements
The Securities Industry Continuing Education Program website provides extensive details on the continuing education requirements of registered representatives. The two main elements of focus are:
The Regulatory Element
By regulation, all stockbrokers are required to attend the first Regulatory Element training class when the third year of registration begins. This is not completed at the discretion of the individual; it must be completed within 120 days of the second year annual registration. Future classes are only required once every third year. It is the responsibility of the firm to arrange this employee training.Training requirements for the S101 General Program are linked to the Series 7 registered representative requirements. Training under this program includes:
New and Secondary Offering & Corporate Finance
Client/Product Suitability
Communicating with the Public
Handling Customer Accounts/Trade and Settlement Practices
The Firm Element
Each broker-dealer firm will conduct their own version of an annual employee evaluation. The results of this internal evaluation will assist the firm in structuring the correct training curriculum for the stockbrokers. Common topics are:

Investment features and associated risk factors
Regulatory requirements related to products, services, and strategies
Sales practices and suitability standards
<!- mfunc search_btn -> <!- /mfunc search_btn ->
Updating your Form U-4
Maintaining current information on your Form U-4 is a requirement. Any, and all updates to the following information should be made immediately:
Criminal disclosure
Pending or completed disciplinary actions
Financial judgments against you
Address updates
Civil judgments against you
Customer complaints
BrokerCheck is used to check the professional background of all registered representatives in the state of Mississippi.