In Lake Wobegon, all the women may be strong, all the men good-looking, and all the children above average, but that idyllic and iconic small town on the edge of the prairie is the exception. In fact, there is just about no state that is more average than Minnesota. The state's population percentages in year-over-year increases, and in the proportion of adults over 65 and under 18 almost exactly mirror those of the United States overall.
<!- mfunc feat_school ->
Featured Programs:
Sponsored School(s)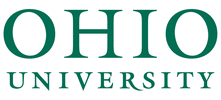 <!- /mfunc feat_school ->
That's good news for financial planners in the Land of 10,000 Lakes, believe it or not. That's because America is simultaneously going gray—leading to increasing demand for retirement planning services—and also increasingly going to college, creating a demand for educational funding plans in an increasingly expensive environment. According to the National Center for Education Statistics, total undergraduate enrollment in the U.S. is expected to increase by 2 percent between 2018 and 2029; major educational hubs like the University of Minnesota, Carleton College, and Minnesota State University will draw many of those new students… if they can afford it.
That's where you come in.
<!- mfunc search_btn -> <!- /mfunc search_btn ->
Whether it's having the right skills to put together a 529 College Savings Plan for a pair of beaming new parents, or having the communication abilities and compassion to sit down with a frightened family who may have just lost a loved one and now needs assistance untangling financial matters for the survivors, financial planners have a lot to offer Minnesotans of every age and income level. The state has almost 145,000 households with a net worth of over $1 million according to a Phoenix International report from 2017, almost all of whom need professional advice on investing and wealth management. There are opportunities in every specialty area for planners here, and if you want to live in a land that time forgot and decades cannot improve, you have come to practice your profession in the right place.
Getting The Right Education to Become a Financial Planner in Minnesota
Education is an important first step on your path to becoming a financial planner. All those specializations have become more and more complex in recent years, and the amount of knowledge you need has grown beyond just what you can pick up on the job. Tighter regulatory environments and higher expectations from both clients and potential employers all point toward college graduates in today's job market.
Perhaps more importantly, the finance industry places a high degree of value on various professional certifications. As you'll find, almost all of those certifications require some level of college education to acquire, and you'll be left out in the cold without them.
Bachelor's Degrees for Financial Planners
A four-year bachelor's degree is the practical minimum for getting started in financial planning today. These degrees combine not only a wealth of specialized training and information about your chosen major, but also a good liberal arts education, combining social studies, history, written and verbal communications skills, and creative thinking abilities in the mix to give you a potent set of tools with which to think about and execute the financial planning process.
Most future financial planners will look for a degree in one of several core areas of the field:
Bachelor in Financial Planning
Bachelor in Financial Services
Bachelor in Accounting
Bachelor in Business
Bachelor in Trust and Wealth Management
But it's not strictly necessary to pick only from that menu. As long as you select a CFP Board-Registered program, or a minor with that designation, you are set to get started as a financial planner. That's because the critical CFP (Certified Financial Planner) certification requires not just that you earn the degree, but that you complete certain coursework minimums in specific areas in order to qualify. A Board-Registered component will make sure you hit that mark and can sit for the CFP exam when you have amassed the other requirements.
Check out our comprehensive list of Financial Planning Bachelor's Degrees to launch your career in Financial Planning
Master's Degrees for Financial Planners
A master's degree is something that many financial planners begin to contemplate sooner or later. These advanced two-year degrees are demanding and intensive, taking the same basic subject matter that you can study at the bachelor's level but distilling it down into a highly focused course of study that goes into the theoretical and groundbreaking elements at a high level. You'll study in small groups, under expert professors, and be expected to absorb and demonstrate mastery of advanced subjects like options pricing, policy and regulatory matters, corporate valuations, and financial markets.
All that work comes with a lot of benefits, however. Not only do you come out the other side with high skill levels in those subjects, but you also have more career options, higher salary levels, and more job responsibilities that you can take on… moving all the way to the top of the profession, if you choose.
<!- mfunc search_btn -> <!- /mfunc search_btn ->
And you can also cover your CFP requirements at this level, by taking a Board-Registered master's program. This is a great option if you are switching careers and didn't cover the requirement at the bachelor's level.
Check out our comprehensive list of Financial Planning Master's Degrees to launch your career in Financial Planning
Selecting an Accredited Degree Program
Almost any college you pick in the United States is going to hold a general accreditation of its academic and organizational capacities from a recognized third-party accreditor; that's just how higher education rolls here. But if you are going into specialized subjects like financial planning, it pays to look for a level of accreditation that is not so widespread, one that is specific to business or accounting programs or schools.
There are only three agencies that are recognized as providing that sort of specialty accreditation here:
Each of them looks beyond the basic academic elements of the program and evaluates instructors, curriculum, community connections, and business resources with a view to ensuring they all meet the current standards in the American and international business community.
Enrolling in a FinTech Bootcamp for Financial Planning
Businesses today look for more than just a certain reliability in your educational background, though; they also want to hire people who can give them an edge. That means taking risks, getting an education in new trends and techniques that haven't trickled down to the general business community yet.
In finance today, that largely means someone who is knowledgeable in fintech. Financial technology takes modern computing capability and laces it up with the esoteric practices of cutting-edge instruments like cryptocurrencies and advanced financial analysis, creating enormous business advantage and, sometimes, tremendous wealth.
One of the few places you can learn about these subjects other than through trial and error is in a fintech bootcamp.
Bootcamps offer an intensive approach to fintech education, taking experienced, expert instructors and developing practical, hands-on curriculum in subjects like:
Advanced Excel analysis
Machine learning and artificial intelligence analysis of financial data
Python programming and financial libraries
Blockchain applications like Ethereum and Solidity
All of it is taught through a series of projects that are conducted on live financial data and approach real-world financial planning problems that you will undertake with your cohort of fellow students. It all happens in a few weeks or months, and can be found in traditional classroom formats or online, on a full or part-time basis.
Two such programs available to Minnesota students are:
Although colleges are relatively new to the bootcamp process, they bring a lot of advantages to the table… experienced instructors, major computing and financial resources, and top-notch career services departments with deep connections in the industry, who can help you land the right interviews or put on the right demonstrations to land your dream job in the industry.
Adding a Professional Certification to Boost Your Qualifications as a Financial Planner
Professional certifications are a must in the financial services sector. They signal clients and employers alike that you have the right specialized knowledge for your role, and, more importantly, have acquired some experience and education along the way. The certification is a sign you can be counted on to handle important financial matters ethically, responsibly, and competently.
Some of the most important certifications are:
Chartered Financial Consultant (ChFC) – Requires 27 semester credit hours in specified courses, although not a completed degree, plus 3 years experience
Chartered Investment Counselor (CIC) – Not required; however, must hold a CFA, plus 5 years experience
Chartered Financial Analyst (CFA) – Hold 4 years combined professional and/or university experience
Certified Financial Planner (CFP) – Hold a bachelor's degree, plus 3 years experience
Personal Financial Specialist (PFS) – Have 75 hours personal financial planning education; also, hold a CPA, which requires a degree, plus 2 years experience
With the CFP, you need not just the bachelor's degree, but also to have covered at least 15 credits in 9 specific subjects, such as professional conduct and regulation, investment planning, tax planning, and more. If you didn't get those required courses in college, you aren't out of luck, however; there are also CFP Board-Registered post-baccalaureate certificate programs that will cover the requirement.
How to Obtain an Investment Adviser License in Minnesota
The Securities Division of the Minnesota Department of Commerce registers investment advisers (IA) in the state. Minnesota does not register investment adviser representatives (IAR), although they must complete and file Form U4 in the Central Registration Depository System. However, under federal law, all IARs of firms managing in excess of $100 million in client assets must be registered with the Securities and Exchange Commission (SEC). Both these IARs and proprietors of independent IAs must pass either the Uniform Investment Adviser Law Examination (Series 65), or the Uniform Combined State Law Examination (Series 66).
The start to your investment advising career is quite likely to be at one of the big retail brokerages that are active in Minnesota, such as Morgan Stanley Smith Barney or Edward Jones. But there are also regional and boutique firms around the state, and, once you have the right experience under your belt, you'll also have the option of hanging out your own shingle and attracting clients yourself.
How to Obtain a Stockbroker License in Minnesota
Stockbrokers are licensed through the Securities Division of the Minnesota Department of Commerce. The Series 63 (Uniform Securities Agent State Law Examination) or Series 66 (Uniform Combined State Law Examination) must be passed, along with one FINRA agent examination, depending on the financial product the broker intends to sell. Supervisors of securities broker-dealer firms do not need to have an agent license if they are not actively involved in the sale of securities.
<!- mfunc search_btn -> <!- /mfunc search_btn ->
Continuing education (CE) for Minnesota's brokers is handled by FINRA. All registered agents must complete the Regulatory Element program at the two-year anniversary of their licensure, then every 36 months thereafter. The second component of CE, the Firm Element, is provided by broker-dealer firms and takes place once annually. Regulatory Element programs are administered by Pearson Professional Centers in Bloomington, Brooklyn Park, and Eagan, as well as by the Prometric Testing Center in Duluth.
How to Obtain a License to Sell Life Insurance and Fixed Annuities in Minnesota
The Minnesota Department of Commerce Insurance Gateway licenses life insurance producers, who may also sell fixed annuities in the state. Twenty hours of pre-licensing education is required, unless an aspiring life insurance producer already holds one of the following professional designations:
CEBS (Certified Employee Benefit Specialist)
ChFC (Chartered Financial Consultant)
CIC (Certified Insurance Counselor)
CFP (Certified Financial Planner)
CLU (Chartered Life Underwriter)
FLMI (Fellow, Life Management Institute)
LUTCF (Life Underwriter Training Council Fellow)
License testing is handled through exam centers run by Pearson VUE in locations around the state.
Continuing education requirements consist of 24 hours of coursework every two years, with three hours in ethics. Pre-license education and CE may be Internet-based and can be found through Sircon.
Life insurance producers who plan to sell variable annuities must attain additional securities licensure through the Securities Division of the Minnesota Department of Commerce. This requires the Series 63 (Uniform Securities Agent State Law Examination) or Series 66 (Uniform Combined State Law Examination) to be passed, along with the Series 6 Exam, or the more comprehensive Series 7 Exam.
<!- mfunc feat_school ->
Featured Programs:
Sponsored School(s)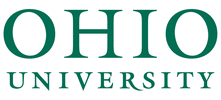 <!- /mfunc feat_school ->