Financial planning is on the upswing in Maine. The Maine Department of Labor's Center for Workforce Research and Information found in 2019 that there were 660 personal financial planners at work in the state, double the number from ten years earlier.
In times of fiscal uncertainty, people with planning skills are at a premium. And that's particularly true among a graying population, when people begin to consider their exit from the workforce, and the absence of a regular paycheck, and start thinking seriously about how their investments and savings will sustain them through the golden years of their lives.
<!- mfunc feat_school ->
Featured Programs:
Sponsored School(s)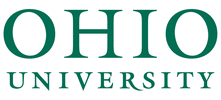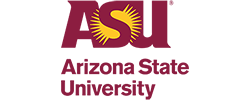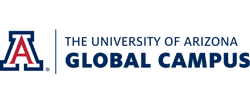 <!- /mfunc feat_school ->
While the aging Baby Boomers are increasing that portion of the population in every state, it is more of a factor in Maine than most places. According to U.S. Census figures from 2019, more than 21 percent of Mainers are already over the age of 65, versus only around 16 percent nationally. That makes Maine the oldest state, fitting the World Bank definition for a super-aged population… one that is desperately in need of the resources and workers to help sustain it.
<!- mfunc search_btn -> <!- /mfunc search_btn ->
Financial planners can't overcome the macroeconomic trends that are leading to the state's difficulties in caring for its growing elderly population, but for individuals, they can offer the crucial advice and instruments for securing their own retirement and care arrangements. With their advanced knowledge of markets, trust arrangements, tax considerations, and safe investing strategies, planners are key to certainty in an uncertain world.
Of course, as in any state, there are more options for planners than only working in retirement and estate planning; educational funding, investment and wealth management, and all the traditional financial planning specializations are on the table. But to get in to any of them, you'll need to get the right education and training.
Getting The Right Education to Become a Financial Planner in Maine
The same factors that make financial planning an explosive and lucrative field to get into today also set some ground rules for becoming successful. It's the complexity and variety of investment vehicles, regulations, and specializations in planning today that are creating a big demand for planners. But those same aspects are the ones that increasingly call for planners to have a college education.
While much of that is simply the reality that becoming an expert in the field requires more and more education now than ever, there are also many industry-standard credentials that call for at least some college education in order to qualify.
Bachelor's Degrees for Financial Planners
At a minimum, you'll want to at least earn a bachelor's degree. A four-year program from a reputable university is all but mandatory for most employers hiring financial planners, and if you want your clients to trust you, you're going to need more than a high school diploma hanging on the wall.
You do have a lot of options for degree types to build your expertise, however. Some of the most popular choices include:
Bachelor in Financial Planning
Bachelor in Financial Services
Bachelor in Accounting
Bachelor in Business
Bachelor in Trust and Wealth Management
But the reality is that you can make a go of a planning career with a degree in almost any major. The critical factor is to have taken a CFP Board-Registered program, either as your major or a minor. That's because the key credential in the field, the Certified Financial Planner (CFP), awarded by the CFP Board, can only be had if you earn at least 15 credits in 9 specific subject areas. A Board-registered program is guaranteed to cover them all.
Check out our comprehensive list of Financial Planning Bachelor's Degrees to launch your career in Financial Planning
Master's Degrees for Financial Planners
The top dogs in the financial planning world all have master's degrees. It's not just a status symbol or a piece of paper; earning one of these advanced two-year degrees comes along with additional knowledge and experience that are hard to beat through hard work alone.
Master's degrees are available in all the same fields as bachelor's programs, but they strip away all the general liberal arts coursework in favor of highly focused investigations into the most complex aspects of the field… advanced topics like options pricing, corporate valuations, taxation policy, and other regulatory frameworks. You dive deep into the theoretical aspects of those specialized topics and even have the opportunity to engage in original research, engaging in your own thinking and investigations on the subjects.
<!- mfunc search_btn -> <!- /mfunc search_btn ->
You come out the other side with the kind of intellectual heft to sit in a corner office at the biggest investment and planning firms in the country, making major decisions that could affect millions of dollars in assets. And if you had not already covered your coursework requirements for the CFP, you'll find Board-Registered programs at this level as well.
Check out our comprehensive list of Financial Planning Master's Degrees to launch your career in Financial Planning
Selecting an Accredited Degree Program
While Board registration is important for the CFP, picking a specialty accredited program is important for every kind of career in financial services. That means selecting a school or degree that has been blessed by one of these three agencies:
A general accreditation is already held by just about every American university you've ever heard of, but a specialty accreditation goes a step further. While all accrediting bodies look at academic qualities, instructor qualifications, and things like curriculum establishment and grade administration, these agencies do so with a special focus on the business and accounting aspects of instruction. They maintain close ties with the business community, so they know exactly what to look for in order to verify that the kind of training you will get is exactly in line with modern expectations for well-trained financial planners.
Enrolling in a FinTech Bootcamp for Financial Planning
A strong college education is really just the first stage in what will be a lifetime of learning in financial services. The field is constantly changing, responding to new techniques, new technologies, and new regulations that change how planning and investing are done. You need ways to keep up with the cutting edge if you want to stay in-demand.
Fintech bootcamps are one option for keeping your skills current in one of the hottest new ways to manage finances. These fast-paced, intensive courses are offered both online and off-line, in full-time or part-time formats, usually over the course of weeks or months of study. They are much less expensive than traditional degrees, but focus only on a subset of highly specialized subjects, including:
Advanced Excel analysis
Python programming with financial libraries
Ethereum and other blockchain-based cryptocurrencies
Solidity smart contracts
Machine-learning techniques in financial analysis
Bootcamps don't dwell on theory, but focus on practice, so you get actual hands-on experience in each of these techniques, and more, through a series of projects rooted in real-world demands and using live financial data—just as you would on the job. You work in a cohort model, teamed up with fellow students and supervised by instructors who have recent experience in the field to pass along.
Bootcamps are offered by a variety of entities, but you'll increasingly find them coming from major colleges with big data science and business departments, leveraging their instructors and resources. Three such programs that are available to Maine students are:
With the big names come big resources, including career services teams that have enormous expertise in preparing you for entry into the workforce or promotional opportunities within your current organization. You'll build interview skills, portfolios for presentation, and hone your resume so it shines, all setting you up for bigger and better things in financial planning.
Adding a Professional Certification to Boost Your Qualifications as a Financial Planner
Financial services is a field that is heavily regulated, and both employers and potential clients rely on the assessment of independent organizations to establish your reliability and knowledge in the field. The FINRA series exams are part of that package, but equally important are certifications such as:
Chartered Financial Consultant (ChFC) – Requires 27 semester credit hours in specified courses, although not a completed degree, plus 3 years experience
Chartered Investment Counselor (CIC) – Not required; however, must hold a CFA, plus 5 years experience
Chartered Financial Analyst (CFA) – Hold 4 years combined professional and/or university experience
Certified Financial Planner (CFP) – Hold a bachelor's degree, plus 3 years experience
Personal Financial Specialist (PFS) – Have 75 hours personal financial planning education; also, hold a CPA, which requires a degree, plus 2 years experience
Demanding a combination of experience, college education, and demonstrated knowledge through a testing process, these credentials signal your abilities in a variety of specializations and make it much easier to get positions or advance your career once you hold them.
<!- mfunc search_btn -> <!- /mfunc search_btn ->
The CFP not only requires a bachelor's degree, but a specific set of coursework to be taken at the college level; if you didn't happen to enter a Board-registered program initially that meets those requirements, you can enroll in a post-baccalaureate certificate program that will get you up to speed and qualify you for the certification.
How to Obtain an Investment Adviser Representative License in Maine
The licensing of investment adviser representatives (IAR) in Maine is handled by the Maine Office of Securities. A licensed IAR may work for one of the major national investment advisory (IA) firms or license their own IA firm. All sole proprietor IAs or employed IARs in Maine must pass the North American Securities Administrators Association's (NASAA's) Uniform Investment Adviser Law Examination (Series 65 examination); or the General Securities Representative Examination (Series 7 examination) in combination with either the Series 65 Uniform Combined State Law Examination. In addition, any Maine resident applying for initial IAR licensure must attend a state-approved training seminar.
You may be exempted from the examination if you already hold certain professional certifications. Those are:
Certified Financial Planner (CFP)
Chartered Financial Consultant (ChFC)
Personal Financial Specialist (PFS)
Chartered Financial Analyst (CFA)
Chartered Investment Counselor (CIC)
Maine's international and regional IAR firms are located all over the state. The major international companies with offices in Maine include Edward Jones, Merrill Lynch, and Ameriprise Financial. You're likely to start off at one of the major retail firms in order to build your experience before becoming professionally certified, but many independent Mainers have a goal of eventually running their own advising business. Aspiring independent contractors may license their own IA firms through the Maine Office of Securities.
How to Obtain a Stockbroker License in Maine
Stockbrokers and broker-dealer agents are also licensed through the Maine Office of Securities. Exams required for broker-dealer agent licensing are the NASAA Series 63 Uniform Securities Agent State Law Examination or the NASAA Series 66 Uniform Combined State Law Examination; along with either the Series 6 or 7 Exams, depending on the type of products the would-be broker-dealer agent will be selling. In addition, all aspiring broker-dealer agents must attend a training seminar. Broker-dealer agents are exempt from Maine's licensing requirement if they only deal in U.S. government securities.
The Financial Industry Regulatory Authority, Inc (FINRA) administers continuing education programs that satisfy the Regulatory Element for securities industry professionals. All registered representatives must complete a computer-training program within three months of their two-year licensing anniversary, and every three years thereafter. Under FINRA's Firm Element component of the continuing education requirements, firms must establish formal training programs to keep registered representatives up-to-date on job skills and industry-related subjects.
How to Obtain a License to Sell Life Insurance and Fixed Annuities in Maine
Maine issues licenses to life insurance producers through the Office of Professional and Financial Regulation Bureau of Insurance. The license includes the ability to sell fixed annuities, a common offering from financial planning professionals. There is no longer a pre-licensing education or experience requirement, but all aspiring life insurance producers must pass the Maine Life Producer Exam, administered by Pearson VUE Testing Centers.
Continuing education requirements of 24 hours every two years must be fulfilled to maintain a life insurance producer license under Maine's Bureau of Insurance regulations.
<!- mfunc search_btn -> <!- /mfunc search_btn ->
Insurance producers who are interested in offering variable annuities in Maine must also seek licensure through the Maine Office of Securities. Passing of the Series 6 Investment Company Products/Variable Contracts Limited Representative Exam or the Series 7 General Securities Representative Exam is required depending on the products they're interested in offering. These financial professionals are also subject to the continuing education requirements of FINRA (completion of a computer-training program within three months of one's two-year licensing anniversary, and every three years thereafter) as well as those of the Maine Bureau of Insurance.
<!- mfunc feat_school ->
Featured Programs:
Sponsored School(s)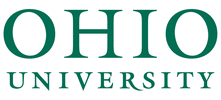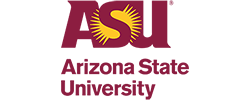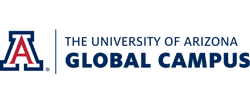 <!- /mfunc feat_school ->