Located at the top-east corner of the Unites States, Maine is known for its rocky Atlantic coastline, ample fishing (including the famous lobster and accompanying dishes), and world-class blueberry picking. Visitors make a beeline for the views and lobster rolls, and residents enjoy a quieter pace of life and lower population density than the rest of New England and the Mid-Atlantic. Known as the Pine Tree State for its heavy forests, there's plenty to do outdoors for hikers, foragers and fisherman alike. And fans of scenic drives will love this: Billboard advertisements are banned statewide.
<!- mfunc feat_school ->
Featured Programs:
Sponsored School(s)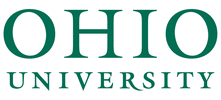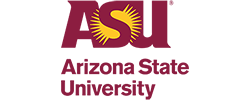 <!- /mfunc feat_school ->
The metropolitan center of Maine is Portland, in the southwest region of the state, about 60 miles from the capital of Augusta and a two-hour drive from Boston. Portland offers the historic Old Port district, dozens of breweries and the famous Casco Bay Islands, featuring gorgeous beaches and recreation areas, accessible by ferry.
Maine is one of 31 states that uses a graduated-rate model for state income tax. The tax rate ranges from 5.8% at the low end to 7.15% for the highest earners. There are no local city or county taxes in Maine, and the sales tax is a flat 5.5%.
The average household income in Maine is about $58K/year, putting it a bit below the national household average of $63K/year. These numbers indicate less need for finance professionals among Maine's population, which is reflected in the fairly low number of practicing finance professional in the state—only about 280 certified financial planners, according to the CFP Board. The majority is in Portland, but there are nonmetropolitan markets in the state as well.
<!- mfunc search_btn -> <!- /mfunc search_btn ->
The data presented below includes estimates for hourly rates, which are presented for illustrative purposes only. Most finance professionals charge clients either a flat fee to manage their money, or build a commission structure into their client contracts. Even with a commission payment structure, a financial advisor is required to be a fiduciary, which means they act in their clients' interest only—not their own.
Read on for salary data for financial advisors, stockbrokers and insurance sales agents in this beautiful New England State.
Financial Advisor Salary in Maine
According to the Bureau of Labor Statistics, Maine has about 480 financial planners—certified or not—practicing currently. Of those, the vast majority are in the city of Portland, about 320. You'll find about half as many in the southwest nonmetropolitan area, and less than 50 in northeast Maine. These low numbers indicate less competition for clients, but also likely less demand for services overall. Salaries follow the same basic spread, averaging $137K/year to $141K/year in Portland and the southwest, and $62K/year in the northeast. The 90th percentile in the northeast region is over $100K, so there is earning potential even in less densely populated and wealthy areas. Find the full data set below.
Area Name
Employment
Annual mean wage
Northeast Maine nonmetropolitan area
40
62290
Portland-South Portland
320
141330
Southwest Maine nonmetropolitan area
120
137150
Stockbroker Salary in Maine
Stockbrokers are agents who sell securities, commodities and financial services. There are more than 600 in the state of Maine, with most of those located in Portland. Interestingly, the average annual earnings are significantly higher in the southwest nonmetropolitan area, at about $116K, compared with $65K–$79K in Portland and the Northeast. This could be an instance where fewer practicing professionals means more demand for services and less competition, leading to higher earning potential. The 90th percentiles in Portland and the Northeast nonmetropolitan area are higher than $130K, so there is significant earning potential even in the less lucrative markets. See the table below for a detailed breakdown.
Area Name
Employment
Annual mean wage
Northeast Maine nonmetropolitan area
-
65980
Portland-South Portland
530
79060
Southwest Maine nonmetropolitan area
90
116530
<!- mfunc search_btn -> <!- /mfunc search_btn ->
Life/Annuity Producer Salary in Maine
Life/annuity producer is another term for insurance sales agent and there are about 1,680 in Maine. Nearly 1,000 of those are in the metropolitan hub of Portland, and you'll find about 600 in the southwest nonmetropolitan region. The average annual wage is highest in Portland too, at about $77K, with a 90th percentile nearly twice that number, indicating the potential for a lucrative career in this market. There is significantly less earning potential in the nonmetropolitan markets, with annual salaries ranging from $43K–$54K and 90th percentiles at only $64K–$87K. See the table below for more detailed numbers.
Area Name
Employment
Annual mean wage
Northeast Maine nonmetropolitan area
160
42840
Portland-South Portland
920
77730
Southwest Maine nonmetropolitan area
600
54290
(Salary and job growth data reported by the U.S. Bureau of Labor Statistics in May 2019 for personal financial advisors; securities, commodities and financial services sales agents; and insurance sales agents. Figures represent national data, not school-specific information. Conditions in your area may vary. Information accessed February 2021.)