The Big Easy isn't so easy when it comes to finances and financial planning. In U.S. News & World Report's annual ranking of the best states, the Pelican State comes in at 50 out of 50, docked for low rates of median income, poor health care environment, struggling economy, and low rates of education.
<!- mfunc feat_school ->
Featured Programs:
Sponsored School(s)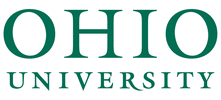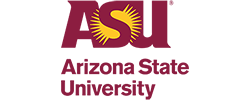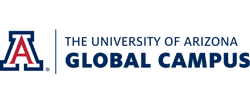 <!- /mfunc feat_school ->
That makes some very common patterns of savings, spending, and planning that happen almost by default in other states a big stretch for many Louisiana residents.
But that's exactly why those folks need professional financial advisors. The tighter the margins, the more planning matters when it comes to important life events like:
Paying for college
Saving for retirement
Dealing with major medical expenses
<!- mfunc search_btn -> <!- /mfunc search_btn ->
A well-educated financial advisor can help families of any wealth level prepare for such scenarios.
But there are well-to-do patches of the state that wealth planning and financial advisors will find also need more sophisticated services, like trust and estate management, investment advising, and tax and regulatory planning. Little Destrehan, just upriver from Metairie, for example, was named the richest town in Louisiana in a 24/7 Wall Street analysis from 2019. With only around 10,000 residents, it also happens to be one of the wealthiest communities in the country. The median household income is almost double what is found in the rest of the state.
Practicing at any level in personal financial advising requires more than just good intentions or ambition, however. You'll need to earn the right certifications and get the right education in order to make it as an advisor in Lousiana.
Getting The Right Education to Become a Financial Planner in Louisiana
An education in finance today means a college education. At one point, it might have been possible to get your foot in the door through pluck and hard work and learn on the job as you worked your way up through the ranks in financial advising firms, but those days are all but over. Today, hiring managers and, more important, clients, expect their advisors to have a college-level education.
Bachelor's Degrees for Financial Planners
The minimum degree level to get into financial planning is the bachelor's, a four-year degree that includes a heavy helping of liberal arts and critical thinking skills alongside the traditional coursework in business, finance, economics, and accounting.
That is, in large part, because the key credential in the industry, the Certified Financial Planner (CFP), is only offered to bachelor's degree holders. And that is also a reason to be on the lookout for a CFP Board-Registered program, or at least a minor, when you are planning your education. Those programs are guaranteed to have the right mix of courses and credits to meet CFP qualifications.
Beyond that, however, you are remarkably free to build out your electives and major in any way you want to give you an edge as a planner. Most people aim for traditional degrees, such as:
Bachelor in Financial Planning
Bachelor in Financial Services
Bachelor in Accounting
Bachelor in Business
Bachelor in Trust and Wealth Management
There is no real restriction, however, as long as you hit the right coursework requirements, so you are free to develop your specialty in whatever area you prefer.
Check out our comprehensive list of Financial Planning Bachelor's Degrees to launch your career in Financial Planning
Master's Degrees for Financial Planners
The same is true at the master's degree level. These advanced two-year programs are available in all the same specialty areas as bachelor's degrees, but they forgo the general educational elements of a baccalaureate degree for more intensive and more in-depth studies within the specialty. Master's level classes are packed with theory and advanced concepts, everything from options pricing to financial analysis to deep studies of the regulatory environment.
That kind of study, couple with the internships that are commonly included in such programs, gives you a significant edge when it comes to advancing in the industry. Your expertise will give you a powerful voice in investing and planning firms, and earn real respect from clients.
<!- mfunc search_btn -> <!- /mfunc search_btn ->
If you are coming from outside the industry, a master's is not only a path in to financial planning, but another way to get your credits for a CFP credential. There are CFP Board-Registered degrees at this level that can qualify you as well as boosting your planning skills.
Check out our comprehensive list of Financial Planning Master's Degrees to launch your career in Financial Planning
Selecting an Accredited Degree Program
A specialty accreditation is an important feature of selecting the right financial planning degree. Almost all American colleges have a general accreditation from one of the major regional accrediting agencies that look at aspects of educational institutions such as instructors hiring, grading, and administrative support. But there are aspects of financial and business degrees that require further validation, and it comes with accreditation from one of these three agencies:
Each has tight connections with the American business community, keeping their standards in line with those expected by your potential employers. Offering accreditation at both the school and program levels, and in both business and accounting, they can help you select a degree program that is going to line up with the kind of demands you will face after being hired as a planner.
Enrolling in a FinTech Bootcamp for Financial Planning
Another edge in your career path can come from a more unconventional educational opportunity: a fintech bootcamp.
Bootcamps evolved in the world of computer programming, where the demand for qualified coders was far outstripped by the demand. The same is happening in financial technology today, and the same solution is being applied: fast-paced, hands-on, practical cram courses in the essential cutting-edge tools and techniques it takes to hit the ground running in the industry.
That means you blast through a series of realistic projects, using real-world data, in only a few weeks or months, together with a tightly-knit cohort of fellow students, and led by instructors who are fresh from the front lines in the industry. You get coursework in areas such as:
Python programming
Financial library use
Machine learning algorithms
Solidity smart contracts
Blockhain and cryptocurrency technologies
A strong grounding in both those elements of fintech and the teamwork required to make them function is the outcome.
There are a variety of different bootcamps operating in fintech these days, both online and off, full-time and part-time. Traditional colleges are starting to offer their own bootcamps; two that are available online to Louisiana residents are:
With part-time, evening and weekend courses, they are easy to attend even if you are already saddled with professional or family obligations. And they come with the full backing of the college career services team, which means you get professional assistance in portfolio building, interview prep, and even the opportunity to showcase your talents at a career fair.
Although not a replacement for professional certifications or college degrees, bootcamps can give you a set of skills that will dramatically increase your value as a financial planning professional.
Adding a Professional Certification to Boost Your Qualifications as a Financial Planner
As an industry, finance and financial planning has come to rely heavily on independent, third-party certifications to establish the basic skills and qualifications of planners. By combining knowledge testing with educational and experiential requirements, these certifications give both employers and potential clients assurances that you have passed over some of the basic hurdles of building competency as a financial planner.
Certifications are available in specialties such as:
Chartered Financial Consultant (ChFC) – Requires 27 semester credit hours in specified courses, although not a completed degree, plus 3 years experience
Chartered Investment Counselor (CIC) – Not required; however, must hold a CFA, plus 5 years experience
Chartered Financial Analyst (CFA) – Hold 4 years combined professional and/or university experience
Certified Financial Planner (CFP) – Hold a bachelor's degree, plus 3 years experience
Personal Financial Specialist (PFS) – Have 75 hours personal financial planning education; also, hold a CPA, which requires a degree, plus 2 years experience
The CFP is among the most stringent, requiring a completed bachelor's degree, and not only that, but having earned 15 credits in a specified set of courses established by the CFP Board. If you didn't happen to catch those while you were earning your degree, however, it's possible to find qualifying certificate programs that are Board-Registered and aimed at filling in that gap so you can earn your CFP.
How to Obtain an Investment Adviser License in Louisiana
The Louisiana Securities Division requires aspiring investment adviser (IA) firm proprietors and representatives (IAR) operating in the state to register through the Financial Industry Regulatory Authority's (FINRA's) IARD (Investment Advisor Registration Depository) system. Representatives and principals of investment advisers in Louisiana must meet one of the following examination requirements prior to registration:
Pass the Series 65 Uniform Investment Adviser Law examination
Pass the Series 7 General Securities Representative examination and the Series 66 Uniform Combined State Law examination
Hold a professional certification as a:

Certified Financial Planner (CFP)
Chartered Financial Consultant (ChFC)
Personal Financial Specialist (PFS)
Chartered Financial Analyst (CFA)
Certified Investment Counselor (CIC)
Louisiana is home to the offices of many of the most well known investment adviser firms in the world, such as Edward Jones and Ameriprise Financial. There are also many local, regional, and boutique advising firms, like Louisiana Investment Services. You are quite likely to start at one of these shops to build up your experience in order to earn a certification, but either independent or more advanced opportunities will open up along the way.
How to Obtain a Stockbroker License in Louisiana
Agents of broker-dealers must also register with the Louisiana Securities Division through the FINRA-managed Central Registration Depository (CRD). Agents are required to pass a FINRA exam (Series 6 or 7) pertaining to the financial products they'll be involved in selling, as well as either the Series 63 or the Series 66 exam.
<!- mfunc search_btn -> <!- /mfunc search_btn ->
Registered securities agents in Louisiana must adhere to FINRA's continuing education requisites. After being licensed for two years, agents must take the Regulatory Element of continuing education. This Regulatory Element program is then taken every three years as a way to keep agents current on regulatory updates, among other changes in the industry. Securities firms are required to provide the Firm Element portion of CE, which consists of in –house training to keep agents up to date on regulatory developments in the industry that impact their product offerings and sales practices.
How to Obtain a License to Sell Life Insurance and Fixed Annuities in Louisiana
The Louisiana Department of Insurance regulates life insurance producers, who may also practice as financial planners, as they deal in some of the most popular financial products: life insurance and fixed annuities. All life insurance producer applicants in Louisiana must complete 20 hours of pre-licensing education. Providers approved by the Louisiana Department of Insurance may be found here. Life insurance line of authority applicants must then take the life producer licensing exam, administered through PSI Exams. All licensing applications are processed through NIPR (National Insurance Producer Registry).
Twenty-four hours of continuing education must then be taken biannually to maintain a life producer license in Louisiana.
Licensed life producers may also apply to become variable life and/or variable annuity agents in Louisiana. No extra insurance examination must be passed for this designation. However, variable contract agents must become registered as securities dealers, which requires them to pass the Series 6 or Series 7 exams, along with the Series 63 exam. To maintain licensure and registration, these financial professionals must meet continuing education requirements of both the Louisiana Department of Insurance and their governing self regulatory organization (SRO).